Rivals Camp Series New Orleans: Prospects that are now on the radar
DESTREHAN, La. - One of the most valuable aspects of the Rivals Camp Series is finding under-the-radar and younger prospects who have yet to emerge but made a big statement on the field.
Here is a look at some of those prospects from Sunday's camp near New Orleans.
Alabama State, ULM, South Alabama, Southeastern Louisiana and Tulane are the five offers for Batiste which is wild because the New Orleans (La.) Kennedy defensive end had an outstanding performance against some really skilled offensive tackles on Sunday.
At 6-foot-2 and 226 pounds, it's like Batiste is shot out of a cannon coming off the edge, he has an endless motor, plays with a lot of desire and aggression, and given the chance could create a lot of problems in the backfield.
*****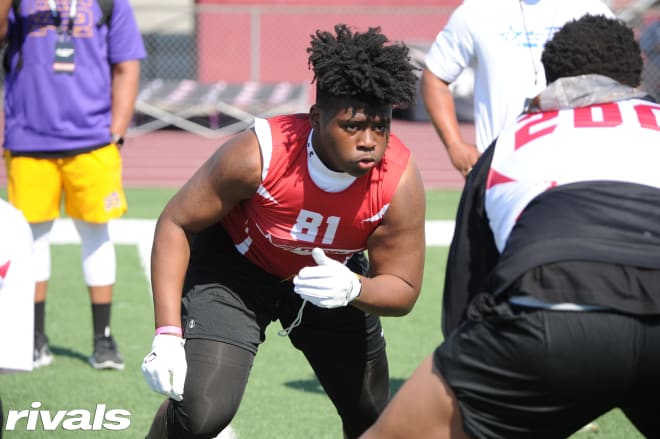 Brown was originally not invited to the camp but looked great and performed well at the Rivals Combine Series on Saturday to earn his Sunday ticket. The 2026 defensive lineman from Baton Rouge (La.) University Lab more than fit in with an impressive line group as he used advanced moves and an impressive physical makeup to win some reps. He still has lots to learn and some physical development ahead of him but for an eighth grader to look that good at Sunday's camp says something.
*****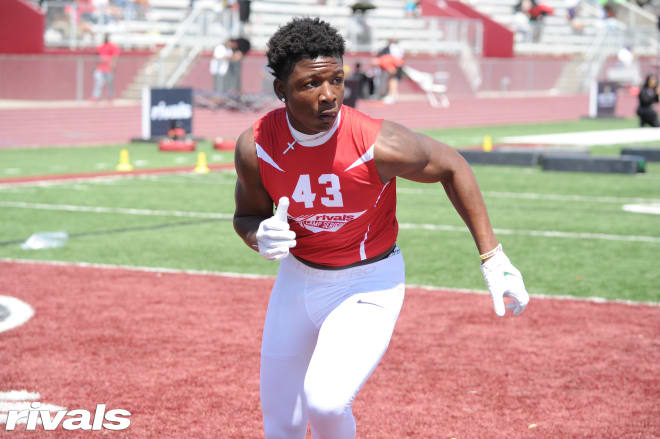 Chambers has the frame of someone who could play safety or linebacker and on Sunday he played with the 'backers and looked fantastic. The unranked 2023 prospect from New Orleans (La.) Warren Easton is rangy, athletic, can run like a defensive back, physical and covers in space. This is someone who should easily have a handful of offers at least right now.
*****  
Finister is a 2025 prospect but he was one of the best and most-consistent cornerbacks at Sunday's camp, routinely breaking up passes, reading the quarterbacks' eyes well and then having the confidence to come up and make plays.
The Metairie (La.) Rummel standout has all the tools to be really special, made the best-on-best group toward the end of camp and battled some elite receivers along the way. For a 2025 prospect, that was impressive.
*****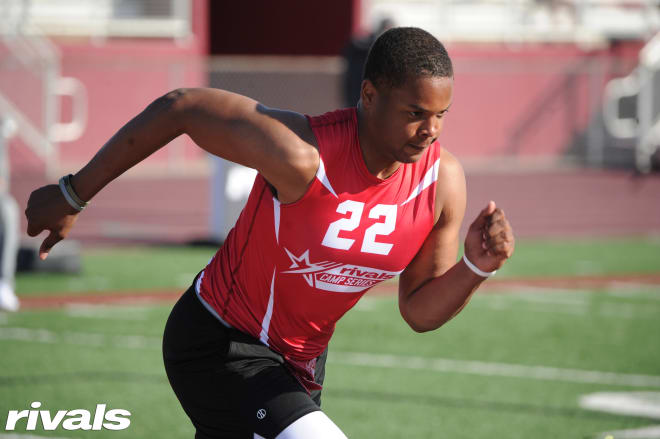 Garner was not someone on the radar heading into Sunday's camp but the New Orleans (La.) St. Augustine standout came out and performed incredibly well all day long. The 2023 prospect looked good in drills but really shined with his hand down, coming off the edge with moves inside and outside and winning tons of 1-on-1 reps. Garner is another prospect with a never-ending motor who doesn't finish until he gets the job done. There are no offers yet but some schools should take a shot on him.
*****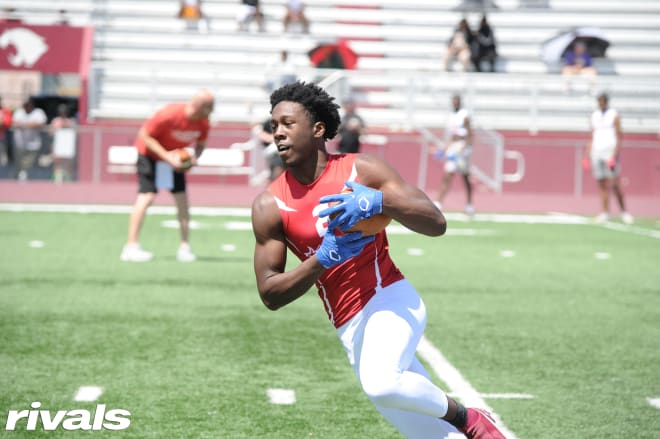 The Pensacola (Fla.) Pine Forest receiver has seven offers so he's not a complete unknown but he isn't ranked yet and no Power Five offers have come in. He was terrific at Sunday's camp, making a bunch of highlight-reel catches and many others that didn't need to be because he created so much space between him and the cornerback. Hayes is long, athletic and he has great hands.
Arkansas State, FAU, UMass, South Florida, Southern Miss and Tulane are involved but it wouldn't be shocking if Power Five offers came soon.
*****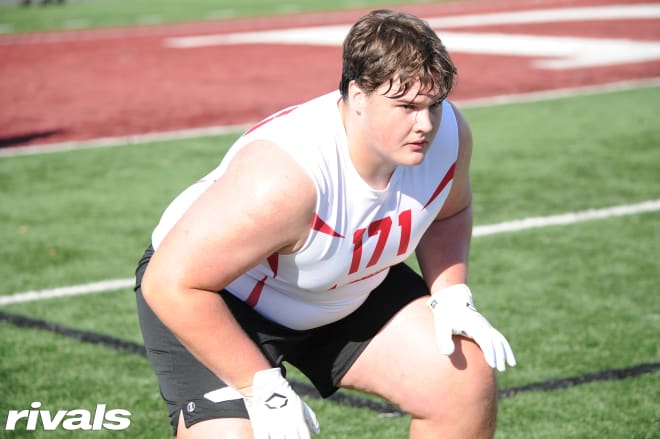 Hickman earned his invite to Sunday's camp through the combine on Saturday. He didn't run the fastest 40 or have the highest vertical but an interior offensive lineman who carries 340 pounds so well is impressive and he backed it up on Sunday. He used brute power and force to win reps and make a name for himself.
Hickman and four-star OL Wilkin Formby are teammates and close friends and while Hickman might not get Alabama and LSU offers he can definitely play at a high level and proved it this past weekend.
*****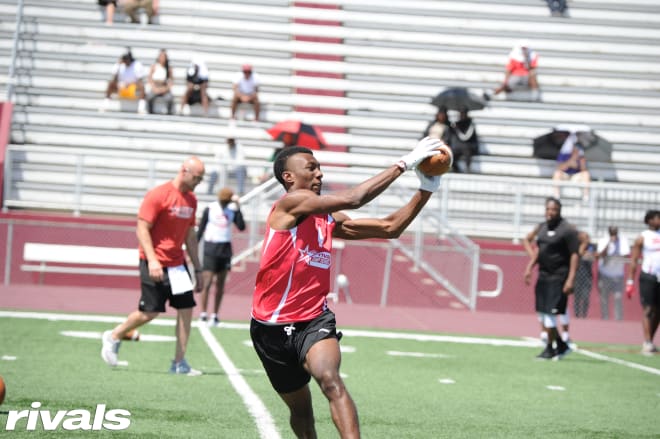 Miller was not on the radar at all heading into this camp but he almost won Defensive Back MVP honors and really made a statement. The 2023 prospect has an offer from Akron and if the Zips end up getting him it will be a monumental steal because Miller has such great anticipation and instincts and shut down receivers all day. He was fantastic in coverage, smooth in drills and should see his recruitment pick up soon.
*****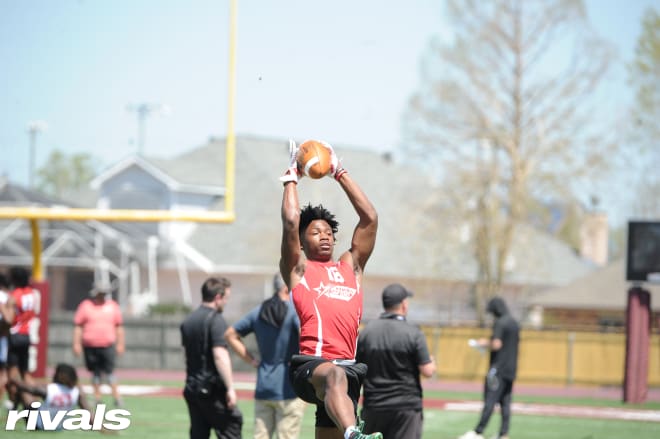 He's a 2023 cornerback who goes to Baton Rouge (La.) Southern Lab but does not have any offers yet which is astounding to believe because Williams is a prototypical shutdown cornerback who could definitely make an impact on the college level. If 2024 standout Wardell Mack did not have multiple interceptions during 1-on-1s, Williams would have probably won the Defensive Back MVP award, he was that good throughout the camp.
*****  
This is another 2026 prospect who got a chance at Sunday's camp and did not disappoint. The Flowood (Miss.) Hartfield Academy standout caught our eye first in drills where he was so smooth it looked like he was gliding and then he performed well in one-on-ones as well. With long arms and fluidity, Womack is definitely someone to watch in the coming years because he easily has Power Five potential.
*****