Recruiting Rumor Mill: Chatter from New Orleans Rivals Camp Series
DESTREHAN, La. - The fourth stop of the Rivals Camp Series came to the New Orleans area on Sunday and a lot of top regional prospects were in attendance. Here is some of the latest recruiting whispers in this week's camp Recruiting Rumor Mill.
The New Orleans (La.) St. Augustine offensive lineman is coming off a strong visit to LSU where he was able to get a real feel for the direction that Brian Kelly and his new staff are headed. Adams saw how bought in the program was and is excited about the future in Baton Rouge.
Adams will see Ole Miss on March 31 where he is excited to see what the Rebels have to offer in-person. Mississippi State has also caught the attention of the large offensive lineman.
*****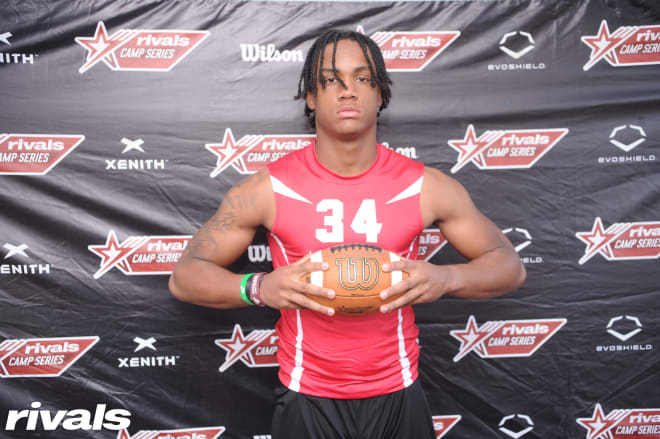 Nebraska, Colorado, Purdue and Louisville are the main standouts for the three-star defensive end from New Orleans (La.) Edna Karr although the Huskers and the Buffaloes seem to be the most active in his recruitment. Mickey Joseph has been active in Nebraska's recruitment of Bax and he plans to take an official visit there in June and Colorado has been very active as well.
Now that assistant Marty Biagi is at Ole Miss, Bax also has significant interest in the Rebels. Florida State and Mississippi State are reaching out.
*****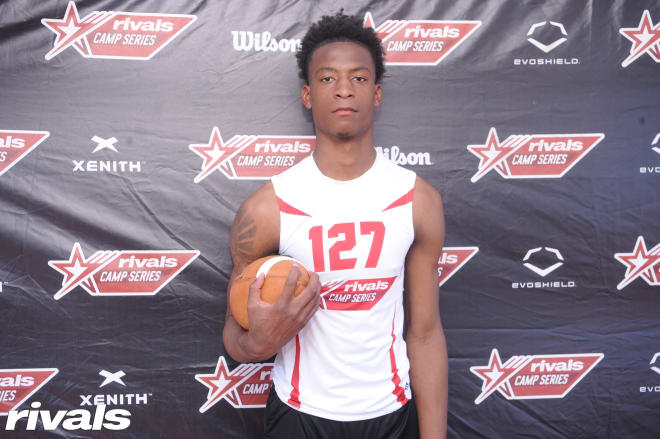 Broussard is focusing on the SEC, but Baylor has done a great job recruiting him and appears to be a top contender in his recruitment. A recent offer from Ole Miss which came directly from Lane Kiffin was eye-opening for Broussard as well. He doesn't plan on narrowing his list until the beginning of his senior season and doesn't plan on committing until signing day, so there is still a lot that can change in the high three-star's recruitment.
Broussard wants to sign with a program that will play him right away as a true freshman and that appears to be the most important criteria when it comes to a final decision.
*****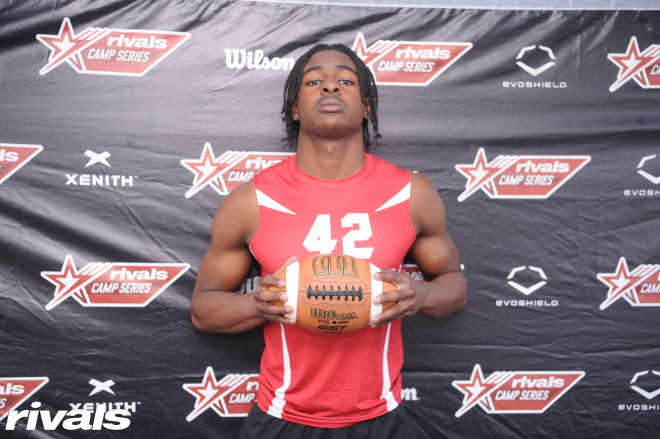 Notre Dame is recruiting the 2024 three-star linebacker from Destrehan the hardest but Purdue, Florida State, Michigan, Ole Miss and Houston have all been making an impression. The coaching staff in South Bend has been very active with people close to Cobbins and he hears a lot from the fan base as well on social media.
A trip to Ole Miss is coming up this week and then Cobbins plans to get to Michigan and Notre Dame this summer.
*****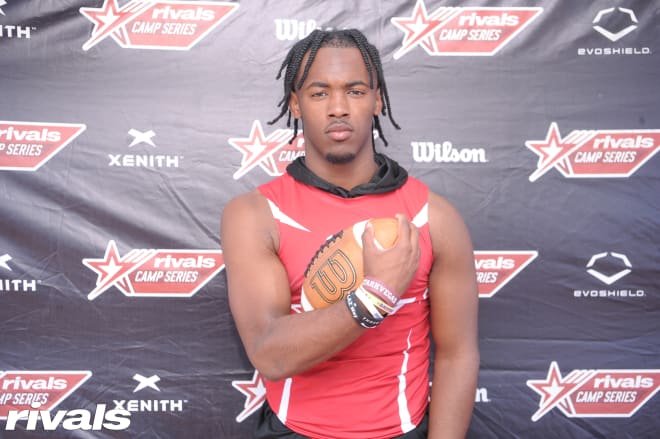 LSU and Michigan are two teams that stand out to the three-star cornerback from Destrehan, La., and he clearly has extensive connections to the Tigers' program since his dad played there, he knows assistant coach Robert Steeples well and an offer from them would be huge in his recruitment.
A recent visit to Michigan also went well, he felt love from the coaching staff but they're also looking for some more game film. Mississippi State could have the edge currently since the Bulldogs offered and continue to recruit him hard.
*****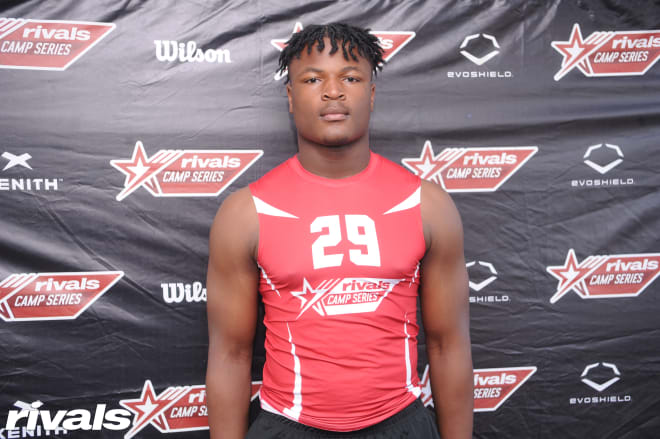 Baylor, Oklahoma State, Mississippi State, Louisiana Tech and Louisiana-Lafayette are the standouts at the moment for the Monroe (La.) Neville defensive end. The communication with Baylor stretches to multiple staffers and the defensive mind of Dave Aranda makes the Bears a top contender.
Mike Gundy and the Cowboys are also all-in with their approach, and that has stood out. If his recruitment continues on this trajectory, this could shape up as a battle between the top two teams from the Big 12 last season, but the expectation is that more major programs will throw their hat in the ring this spring.
*****
Because he was going to be in town for the Rivals Camp, Formby scheduled a visit to LSU over the weekend and he landed an offer from the Tigers. He's building a relationship with that new staff and continuing to develop that will be really important. The Tuscaloosa (Ala.) Northridge standout has not narrowed anything down yet after visits to Florida, LSU and Alabama this month.
He's still planning trips to Auburn, Ole Miss and possibly Clemson in the coming weeks.
*****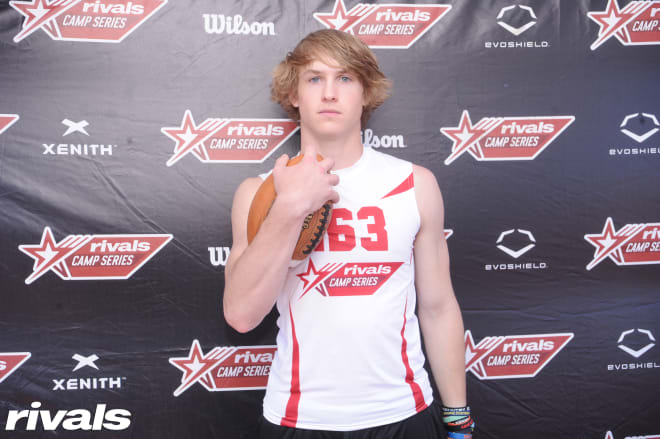 Oklahoma State, Mississippi State and Missouri are the main standouts for the three-star quarterback who currently has 27 offers. Glenn believes that he would have a chance to compete for a national title at Oklahoma State and that really sticks out to him. He also loves the way Mississippi State throws the ball and says that Missouri's offense is quarterback friendly and he loves the way they teach their offense.
Glenn has been on the road visiting schools for the past month and after his upcoming visit to Oklahoma State, he plans on taking a break from recruiting before deciding where he will take his official visits.
*****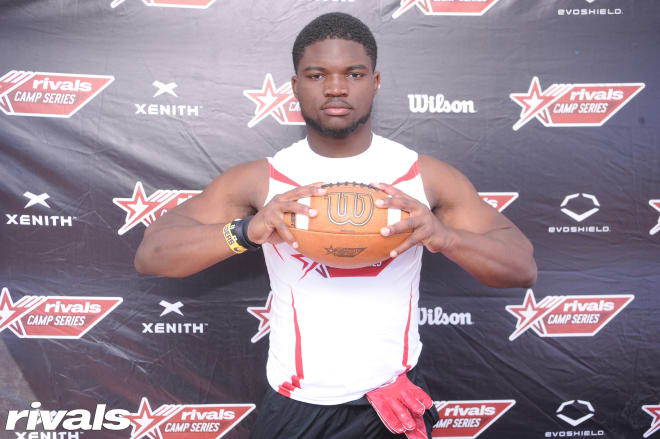 Despite being in the mix for a number of highly-rated running backs, Texas A&M has shown the Baton Rouge (La.) Liberty Magnet four-star that he is a priority. His relationship with the coaching staff is probably second-to-none at this point. Oregon has also done a solid job in relationship-building, and a future visit to Eugene could help push the Ducks to the top.
A future trip to LSU is also important as the Tigers will look to continue their process of getting familiar with Jackson, and vice-versa. Jackson is in no rush to make any decisions and is excited to see what the season has to offer for his top contenders. Texas A&M, Oregon and Michigan are expected to get official visits.
*****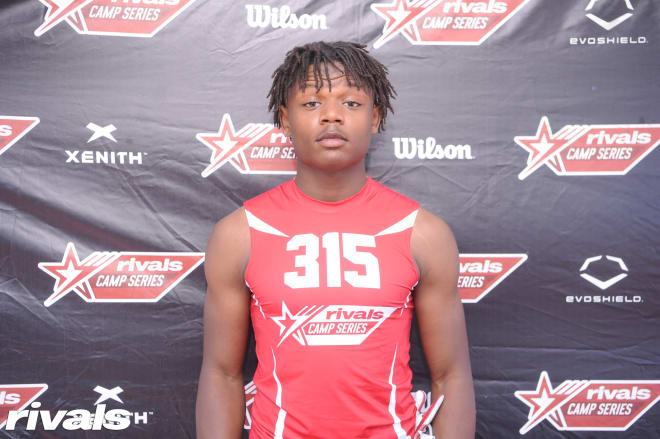 While Kirkpatrick doesn't have any official offers right now, it is only a matter of time before the NFL legacy begins stacking them up. He is being recruited by most of the SEC schools and recently went on a visit to Alabama.
Kirkpatrick will be at Georgia on Tuesday and also plans to visit Ole Miss and Southern Miss sometime in the near future. He says that Tennessee is a team that stands out for him right now and if the Vols were to offer that could potentially put them at the top of his recruitment.
*****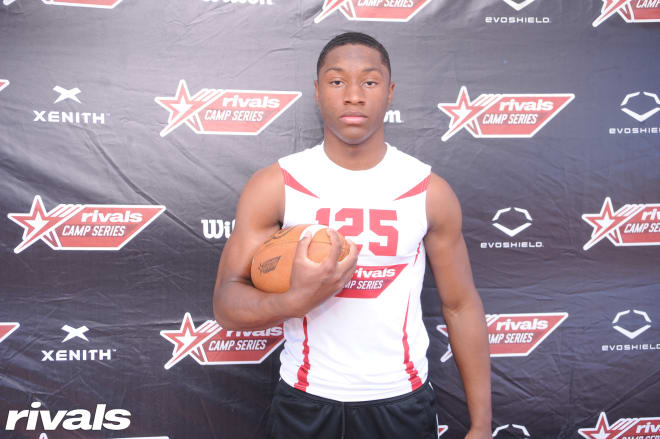 Although it's early in his recruitment, USC and Tennessee have been pursuing the talented Houston-area running back. More intrigue is continuing to come in, but those two schools could weather the storm as more offers come in.
Future visits will help paint the picture a little better, including trips to Baylor, USC, Tennessee and more. LSU is an offer that Payne would like to see come in.
*****
Louisville is the only team to offer at this point which makes them the main standout in the high three-star's recruitment. The 6-foot-8 offensive lineman was a standout at RCS New Orleans and with continued performances like the one he had on Sunday, it is only a matter of time before his recruitment takes off. Welch has also visited Alabama, Mississippi State, Ole Miss and Louisiana.
While Louisville appears to be a team that will be in it until the very end, if any of the schools that he visited were to offer, that could totally change the direction of his recruitment.
*****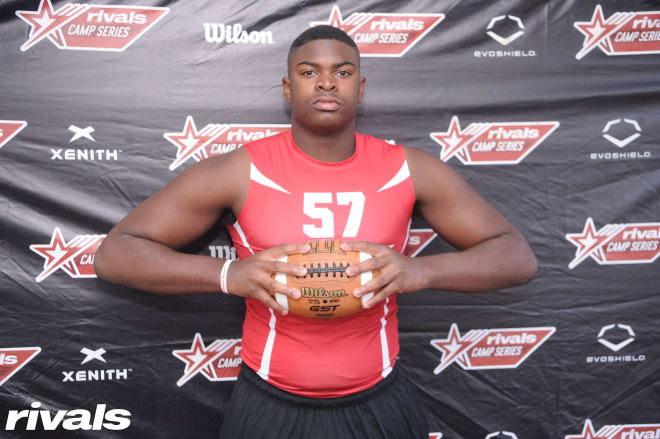 Mississippi State and LSU are the two teams that have offered the 2025 defensive tackle from Jackson (Miss.) St. Joseph Catholic. He holds both schools in high regard and loves the way that each staff coached him when he attended their summer camps.
Vaughan's recruitment is just beginning and he is sure to get a ton of more offers over the next few years, but the early offers from LSU and Mississippi State carry a lot of weight with him and they appear to be two schools that will stand out to the very end.
*****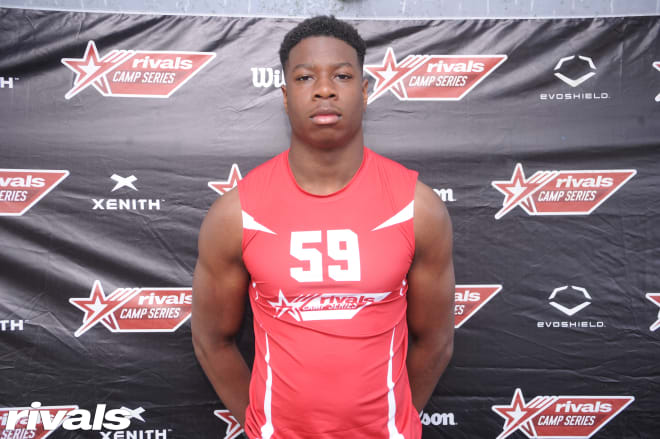 Minnesota is a very real and serious contender for the edge rusher from Zachary, La., because Williams has an outstanding relationship with defensive line coach Brick Haley. Williams plans to visit with the Golden Gophers in April and that could be a really important trip.
Auburn is also high on the list because he likes those coaches and how the defense runs. A trip to Florida State just happened so the Seminoles should be watched and then trips to Ole Miss, Tulane and Nebraska are also coming up.
*****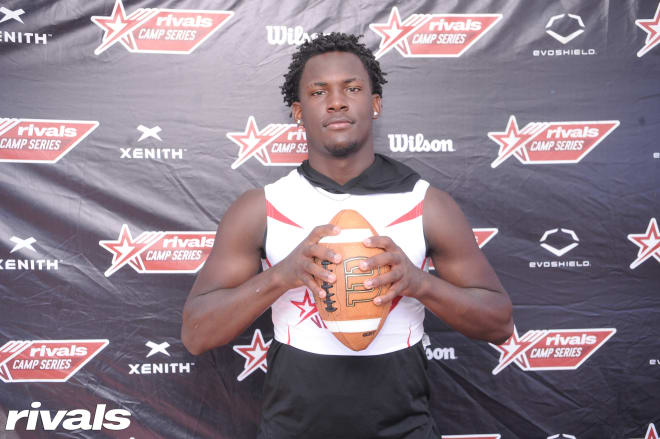 Louisville and UCF are the two teams that standout for the three-star athlete from Lutcher (La.). Virginia is a team that he had interest in when the old staff offered him but he hasn't had much contact with the new staff so they may be out of the running for his services.
Winfield plans on committing in December and is looking for a school that shows him the most love and a coaching staff that he connects with. That program would appear to be UCF right now, but his recruitment is far from over.
*****