Gulf Coast prospects shine at the Rivals Camp Series in New Orleans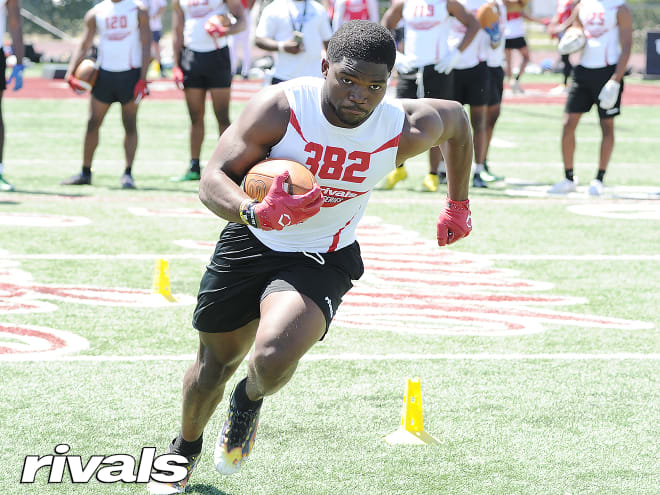 DESTREHAN, La. - The fourth stop of the Rivals Camp Series was here in the New Orleans area this weekend and a bunch of top regional prospects showed out. Here is a breakdown of the positional MVPs and other top performers from the day.
QUARTERBACK: Brock Glenn
Glenn arrived at RCS New Orleans with plenty of clout surrounding his name and an offer list filled with many of the nation's elite teams. Following a strong performance from start to finish, Glenn departed as the quarterback MVP. The standout from Memphis (Tenn.) Lausanne Collegiate can spin it with the best of them. Glenn has a quick release, is extremely accurate and showed his ability to make every level of throw. The high three-star was fantastic on short, intermediate and deep balls as well as being extremely accurate.
*****  
RUNNING BACK: Kaleb Jackson
Camp settings are not exactly ideal for running backs but Jackson made the most of it showing off great feet through the drills, outstanding hands during 1-on-1s and his physical nature could not be completely shown without pads on. Ranked as the third-best running back in the 2023 class, there will be some debates about the order moving forward but Jackson is big, strong, physical and can also catch out of the backfield.
*****  
WIDE RECEIVER: Khai Prean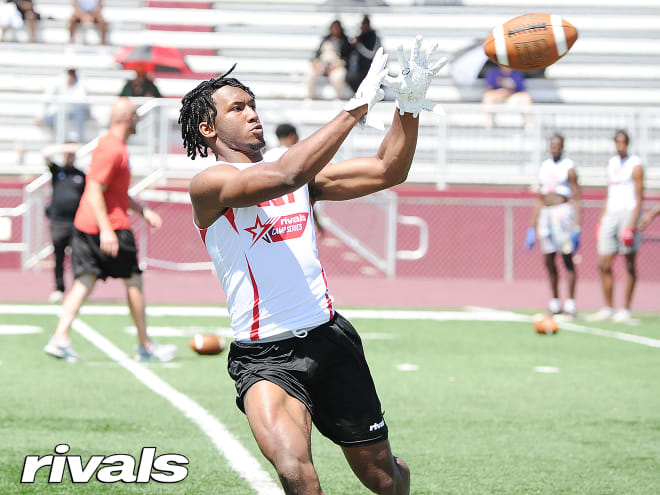 Prean used a combination of route concepts to shed defensive backs all afternoon, but truly separated himself with his quick burst in the best of the best sessions. At 5-foot-11, 195 pounds, the St. James, La., four-star has versatility at the next level as he could line up in the slot, outside, or in the backfield as a running back. His multi-faceted game makes him one of the more intriguing offensive weapons in the 2023 class and a top performer during the 2022 Rivals Camp Series.
*****  
OFFENSIVE LINE: Jamall Franklin
The Baton Rouge (La.) Scotlandville offensive tackle checked in at 6-foot-6 and 379 pounds, just a mountain of a man who moves so well for being so massive who can bend, who can redirect and who is surprisingly light on his feet. If defensive linemen go straight at him, it's over, Franklin just swallows them up. If they try to get to the edge, the three-star prospect can move his feet, extend his arms and win the reps. Texas Tech is his lone Power Five offer right now but Franklin definitely has the talent to play at the highest level.
*****  
DEFENSIVE LINE: Jahkeem Stewart
It's hard to believe Stewart is not even in high school yet. The 2026 defensive lineman has advanced moves for his age, he's super physical and violent with his hands,, uses his arms well for leverage and didn't lose many reps despite playing on a tweaked ankle and then hurting his finger during 1-on-1s. If Stewart was in the 2023 class, the Reserve (La.) East St. John prospect would be considered for five-star status. He's that good, that dominant and that skilled for someone his age.
*****  
LINEBACKER: Archie Chambers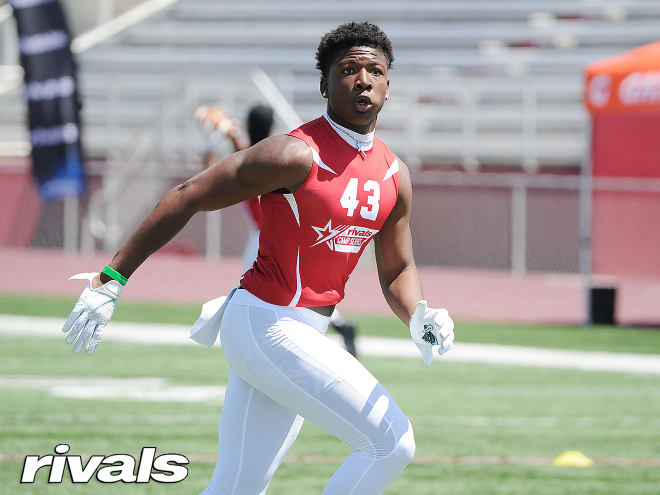 There were not a ton of linebackers at the event but it might not have mattered because Chambers was that good. The New Orleans Warren Easton athlete could move to safety because he can turn, run and cover but he moved down to linebacker and was fantastic. Chambers was physical at the line, got off blocks during running back drills, his length served him well during 1-on-1s and he has the total package of someone who could make a big impact at the next level.
*****  
DEFENSIVE BACK: Wardell Mack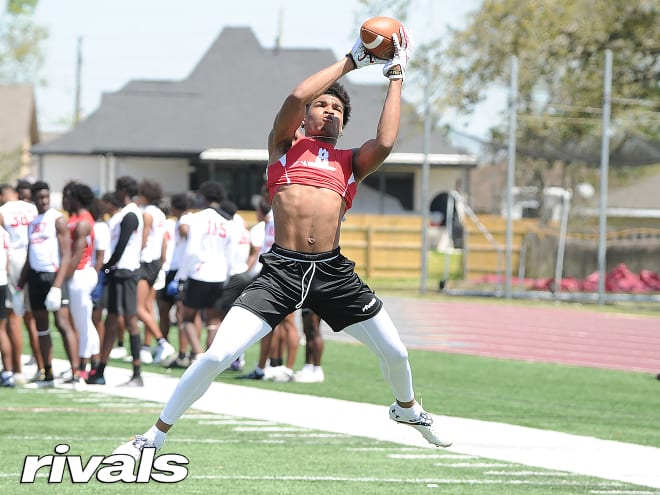 There were a lot of talented defensive backs but Mack won the MVP award because of his outstanding playmaking ability especially during 1-on-1s. The Marrero (La.) John Ehret is super impressive physically, rocked up but not tight, he's fluid in his hips and Mack does a great job of baiting the quarterback and then breaking on the ball for picks. He had two interceptions at least on the day and tons of pass deflections.
*****
MORE ALL-CAMP TEAM MEMBERS
*****
RIVALS UNDERCLASSMEN CHALLENGE INVITES
Warren Roberts Jr.
Lennis Finister, Jr.