The seven players who earned MVP status at #RivalsChallenge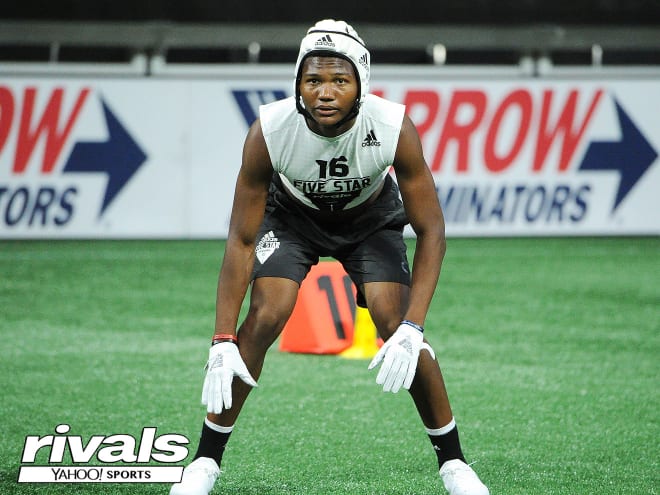 QUARTERBACK: Bo Nix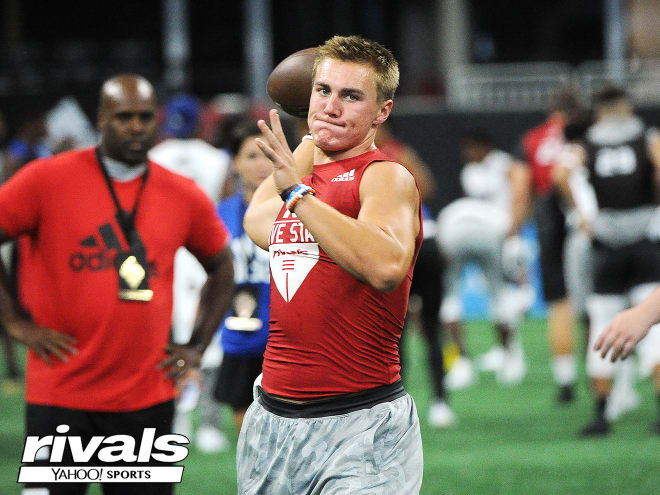 The highest-ranked of the quarterbacks coming into the event, Nix emerged as the position MVP in what was one of the deepest group of passers we have had at the event in recent years. Nix started off impressing with his footwork and mastery of the finer points of the position, then spun a consistently good football throughout the day. His arm strength is on the plus side for sure, but maybe most impressive was the intangibles he brought to the field. By day's end he was calling his own plays in 7-on-7 and ultimately led his team to the title.
Also Impressed: Ryan Hilinski, Sam Howell, Graham Mertz
RUNNING BACK: Trey Sanders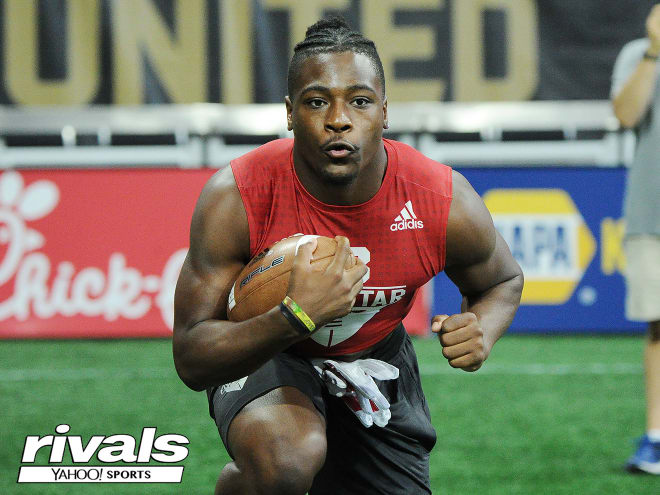 The biggest running back at the event was also the top performer at day's end. After seeing the MVPs at the offensive skill positions, it is no surprise that the red team won the 7-on-7 championship. Sanders helped his team to the title by proving to be a difficult match-up for linebackers and safeties tasked with checking him. He is quick in short spaces and possesses an excellent pair of hands. Already the No. 1 ranked running back in 2019 and a five-star, Sanders definitely lived up to the billing in Atlanta.
Also Impressed: Devyn Ford
WIDE RECEIVER/TIGHT END: Trejan Bridges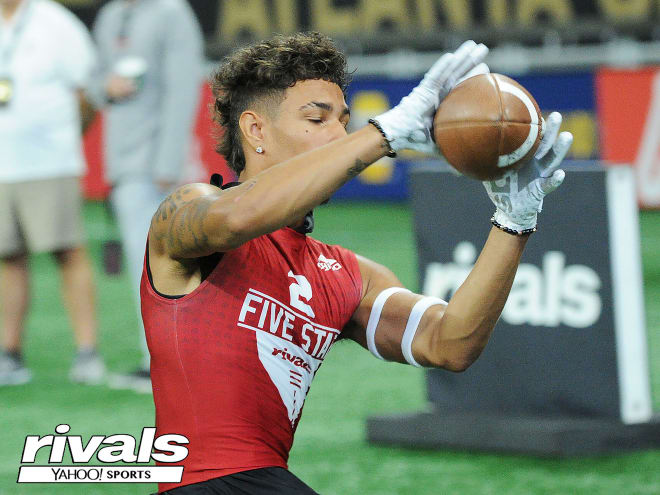 This was a close battle down to the end, and it was a championship game touchdown catch for Bridges that sealed the MVP award for the future Oklahoma Sooner. Bridges was already in the conversation for top overall performer at the position after a strong day from start to finish. His ability to line up on the outside and in the slot, to run deep routes as well as short and intermediate routes and his sure hands made him a favorite for quarterbacks throughout the day. Of course, it always helps when your team wins and Bridges lead his squad to the title.
Also Impressed: Nolan Groulx, Jadon Haselwood, Trey Palmer
OFFENSIVE LINE: Kardell Thomas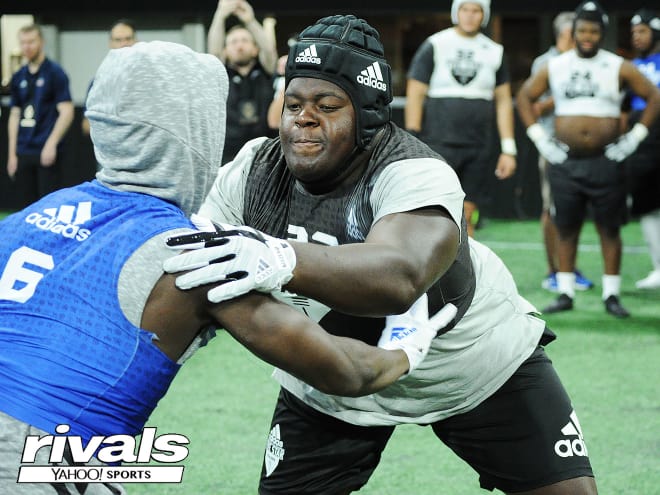 Thomas did not go back-to-back as the bench press champion at this year's Five-Star Challenge, but he was able to take home the MVP award that eluded him a year earlier. Surprisingly, Thomas nearly lost the championship round one-on-one to Virginia commit Jowon Briggs, but the coaches called their first two battles too close to call and Thomas won the third tiebreaker. From beginning to end, though, no one was as consistently dominant as the LSU commit. His strength is obvious, but he has also evolved from a technique and fundamentals standpoint.
Also Impressed: Chris Morris, Justin Rogers, Saleem Wormley
DEFENSIVE LINE: Khris Bogle 
One look at Florida native Khris Bogle and you would think he struggles at the point of attack. The 6-foot-5, 215-pound defensive end is very lean, but surprisingly very strong. He impressively overpowered several bigger offensive tackles throughout Thursday's competition, using his length to get leverage and his quickness to get into them before they could extend. Although total win stats were not kept for the entire day, in our estimation Bogle won more on-on-ones than any other defensive lineman, and he did so in impressive fashion.
Also Impressed: Jowon Briggs, McKinley Jackson, Myles Murphy
LINEBACKER: Bryton Constantin 
There were a surprisingly low number of interceptions during the course of the 7-on-7 tournament, which made Constantin's three picks from the linebacker position particularly noticeable. The 6-foot-2, 220-pounder is rangy in coverage and was able to close down passing lanes in a hurry. Not only was Constantin in the right spot regularly, he also completed the play by making the interception, showing his ball skills. This is another athletic linebacker who can play in space that Clemson is adding to its defense.
Also Impressed: Justin Flowe, Tyron Hopper, Lee Kpogba
DEFENSIVE BACK: Elias Ricks 
At 6-foot-3 and 180 pounds, Ricks looks like a safety, but his ability to fluidly flip his hips and cover outside receivers through their routes is why he is ranked as the No. 2 prospect at the cornerback position to start out the 2020 class. That size allows Ricks to play physical at the line of scrimmage, and that level of physicality took several wide receivers out of their game. His length allowed him to get in passing lanes, and even though he did not end the day with any interceptions he ended up with several knockdowns.
Also Impressed: Akeem Dent, Kelee Ringo, Tyrique Stevenson