Rival Views: Who will improve stock most at Five-Star Challenge?
It's Five-Star Challenge Week here at Rivals.com, with the entire national staff set to descend on Atlanta for the Rivals100 Five-Star Challenge presented by adidas. The annual event will feature 100 of the top prospects from the 2019 and 2020 classes, and will surely produce its share of news both on and off the field.
How prospects perform at the event can have a major impact on their rankings, especially considering it pits the best of the best against one another for several different competitions. In the past, the Five-Star Challenge has help prospects vault up the rankings and solidify their spot among the nation's elite.
In this edition of Rival Views, Southeast Recruiting Analysts Rob Cassidy and Woody Wommack debate which prospect will improve their stock the most this week in the Mercedes-Benz Dome.
MORE FIVE-STAR CHALLENGE: Offensive roster | Defensive roster | Farrell's storylines | Best Five-Star Challenge performance ever? | Which QB will shine brightest? | Full Rivals Camp Series coverage
WOMMACK'S VIEW: WR Wandale Robinson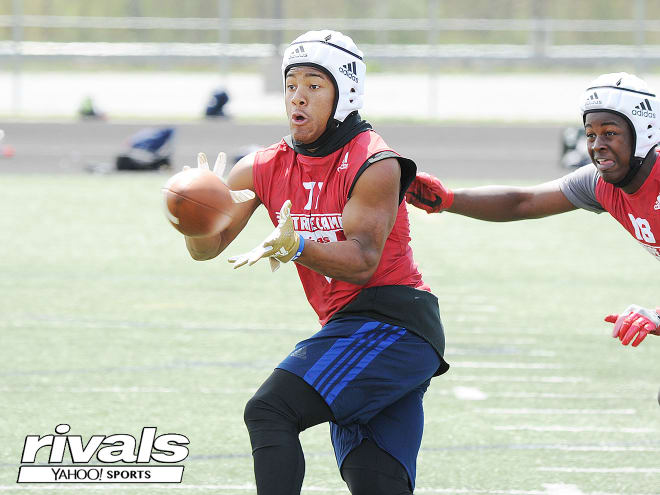 It's been quite a spring for Robinson as he has seen his stock skyrocket in terms of his ranking and his list of scholarship offers. This past weekend, Robinson was on an official visit to Michigan and that is on the heels of a recent camp performance at Alabama that saw him leave with an offer that came personally from head coach Nick Saban. Robinson has elite speed and while he's not the tallest prospect, he more than makes up for it with electric playmaking ability.
At past Five-Star Challenge events, prospects such as Sam Bruce and Tyjon Lindsey, who are similar in size to Robinson, have dominated and shot up the rankings as a result. Robinson is currently ranked as a four-star outside of the Rivals250, but if all goes according to plan I expect him to have quite a showing under the lights inside the dome.

CASSIDY'S VIEW: DB Tyrique Stevenson
Stevenson has momentum on his side. Few players in the country have had camp seasons as impressive as Stevenson, who blew people away at a recent camp at Miami and has impressed everywhere else he's turned up. Combine his momentum with his size and trademark physicality, and it seems that the stars have aligned for a truly trademark performance in Atlanta.
Stevenson has always had sky-high potential and impressive physical traits, but it seems as though he's beginning to put everything together as of late. Logic dictates that this could be a big week for the Rivals250 defensive back.