Rivals Rankings Week: Updated DL rankings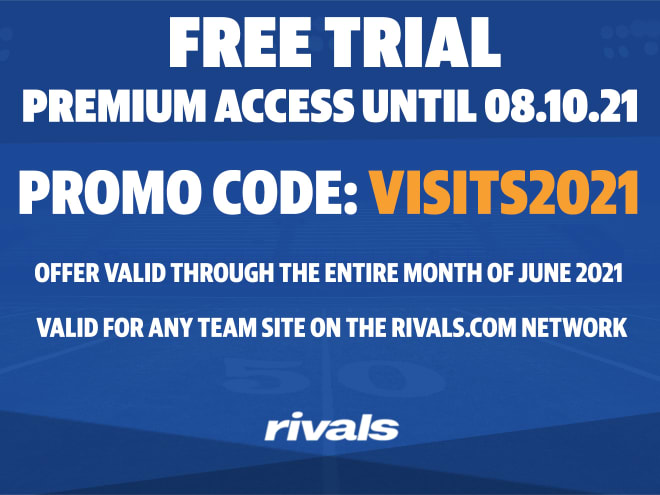 TEAM WITH TOP COMMITS: Notre Dame  
The Fighting Irish edged Georgia for the top defensive line class in this rankings update. Brian Kelly's recruiting class features two Rivals250 prospects, the first one being Tyson Ford. The defensive end out of Missouri had a solid showing at the Indianapolis Rivals Camp and remained inside the Rivals100.
Defensive end Aiden Gobaira jumped to four-star status and landed just inside the Rivals250. High three-star defensive tackle Donovan Hinish really helped push Notre Dame over the top.
Georgia came up just short with commitments from five-star defensive tackle Tyre West and Rivals250 defensive end Darris Smith, both in-state prospects.
*****
TEAMS TO WATCH: Alabama, Georgia, Florida State, Florida, Ohio State, Clemson
With so few top end defensive linemen committed at this point in the recruiting process, there are a lot of teams in contention for some of the nation's best. Alabama isn't a surprise to make this list. The Crimson Tide are in contention for new five-star Dani Dennis-Sutton and Mykel Williams, Rivals100 recruits Marvin Jones Jr., Kenyatta Jackson, Khurtiss Perry, Caden Curry, Jaray Bledsoe, Quency Wiggins, Zxavian Harris, Rivals250 prospects Alex VanSumeren, and Justice Finkley and four-stars DJ Wesolak and Deone Walker. The Tide are also trying to get Jeremiah Alexander, who was committed to their program earlier in the process, to recommit.
Georgia has a lot of defensive line targets in common with Alabama. Dennis-Sutton is a big target for both of them, along with Harris, Walker, Williams and Alexander. Kirby Smart and his staff are also targeting Travis Shaw, Jihaad Campbell, Christen Miller, Hero Kanu, Nyjalik Kelly, Antavious Woody, Shemar Stewart, Mario Eugenio and Samuel Okunlola.
Staying in the SEC, the Florida Gators are trying to replenish their defensive front with Williams, Alexander, Campbell, Wesolak, Chris McClellan, Nick James, and Cyrus Moss. Florida fans should also really like where they stand at this point with five-star defensive tackle Walter Nolen.
Not to be outdone by their in-state rival, Florida State is trying to make a move with Williams, Jones Jr., Woody, Anthony Lucas, Bishop Thomas, Kaleb Artis, Trevion Williams, and Horace Lockett. New four-star Nyjalik Kelly used to be committed to the Seminoles and Mike Norvell and his staff would love to get him back in the fold.
Clemson is hoping to land some of these major targets on the defensive line. Its top priority at this point is Shaw, a five-star defensive tackle, but that's a tight race among the Tigers, Georgia and North Carolina. Alexander loved his recent visit to Clemson, and now the Tigers could be the favorite for him. Wesolak, Curry, Campbell, Kelly, Woody, Moss, and J'Mond Tapp are just a handful of other important targets for Clemson.
*****
PLAYER TO WATCH: Walter Nolan 
When Walter Nolen unexpectedly tweeted out that he was shutting down his recruitment on Sunday the entire recruiting world waited on pins and needles to see if a commitment was coming. The immediate buzz has subsided for the time being, but it's obvious that that recruiting process is wearing on him.
The Gators, though, have to be excited about the momentum they picked up during his visit to Gainesville over the weekend. They'll need to do everything they can to keep a hold of the momentum, because visits to Georgia, Michigan, Alabama and LSU are scheduled for down the road.
Nolen clearly had a plan in mind heading into June, but the unexpected nature of his tweet on Sunday makes it seem as if his plan is on shaky ground and a commitment could come at any point.