Rivals Rankings Week: Updated 2022 LB rankings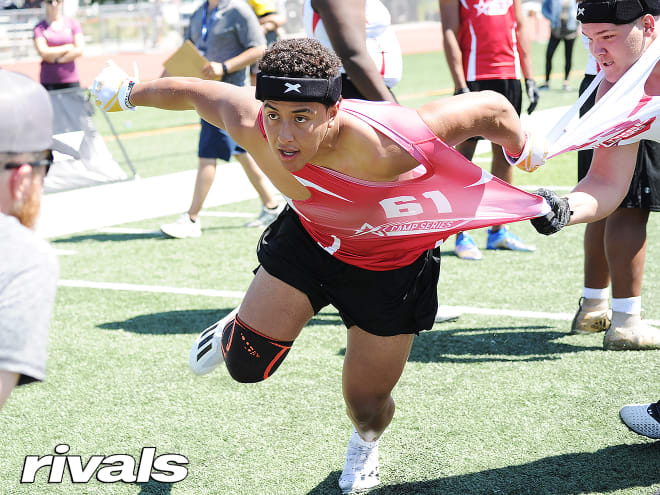 The class of 2022 rankings have been updated following the spring evaluation period, and now we take a closer look at the individual position rankings. We continue with the linebacker position, which welcomes another five-star to its number and grows to include a total of 75 ranked prospects.
NEW RELEASE: Outside linebackers | Inside linebackers
PROGRAM WITH THE MOST COMMITS: Ohio State
Even after losing the commitment of four-star Dasan McCullough to Big Ten rival Indiana, Ohio State still has the most impressive linebacker class going in the 2022 class. In commitments CJ Hicks and Gabe Powers, the Buckeyes have secured commitments from two of the three five-star prospects in the class, and they are in good shape for the third, Virginia's Shawn Murphy.
When McCullough was still in the fold, Ohio State had the top three outside linebackers in the class all on their commitment list. Powers earned his fifth star in this update after a spring that included winning position MVP at the Rivals Camp over his future teammate, Hicks, and a host of other top linebackers.
PROSPECT ON THE RISE: Aisea Moa
The only new four-star in this update of the linebacker position rankings is Utah commit Aisea Moa. Now ranked No. 29 at outside linebacker after a big move up from a 5.5 three-star, Moa may end up playing on the defensive line in college or being a hybrid edge rusher.
Measuring 6-foot-2 and 240-pounds at last month's Rivals Camp in Los Angeles, Moa is already big for the linebacker position, but he shows good athleticism and agility and appears capable of manning a SAM linebacker role. We most recently saw Moa working with his hand in the ground, though, where his quickness and agility makes it tough for offensive tackles to protect their quarterback.
*****
PROSPECT TO WATCH: Sebastian Cheeks
After a nearly two-year hiatus, Chicagoland linebacker Sebastian Cheeks finally suited up for a high school game this spring. Cheeks' sophomore season was cut short due to injury, then the state of Illinois postponed his junior season until the spring.
Cheeks' combination of size and athleticism was immediately evident watching him this spring, but there was definitely some rust evident too. Cheeks gets to come right back and play a senior season in the fall, and that will be beneficial to get him back into the feel of the game.
The four-star is also in the midst of a tense recruitment. Notre Dame is a popular early pick for Cheeks, but Texas and hometown Northwestern are also strongly in the mix, and he made his first official visit this past weekend to North Carolina.