New Rivals250 released: Analysts discuss toughest decisions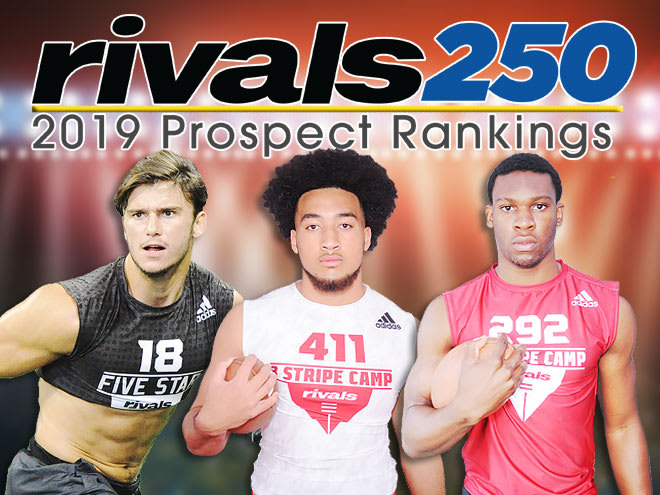 1. Who did you personally go to bat for in the meetings that you think will make you look smart down the road?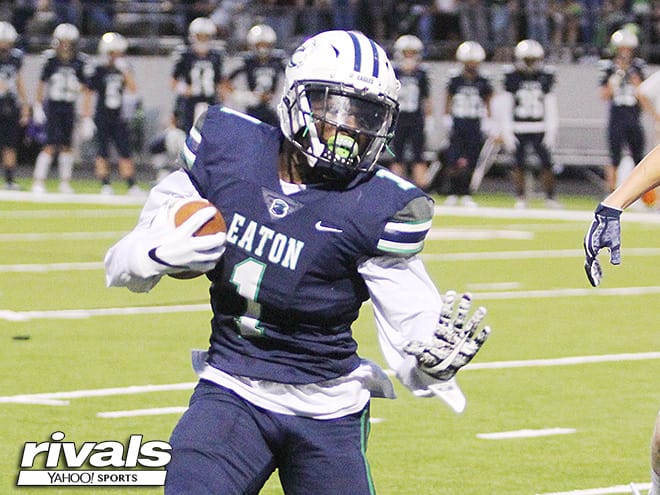 Rob Cassidy (Southeast/Florida): I pushed to make Evan Neal a five-star because of how his body-type projects to the NFL. Neal isn't a polished lineman just yet. I get that, but he's dropping his bad weight at a rapid pace and looks like a different prospect than he did a year ago. The bottom line is that massive, 6-foot-7 linemen that move like Neal are rare. He's the type of player that could become a dominant force once he gets into a college conditioning program.
Mike Farrell (National): I pushed for a lot of five-stars including Trey Palmer, Trejan Bridges and the two quarterbacks, but linebacker Nick Henrich is a guy I stood on the table for and someone I think will make us look smart in the end. I love his instincts, how physical he is on the field and he's a sure tackler. I think he will diagnose plays well at the next level and be a tackling machine.
Adam Friedman (Mid-Atlantic): I spoke up when it was time to slot Clemson commit Sheridan Jones. A longer cornerback with discipline and toughness, Jones does a great job of anticipating routes and baiting quarterbacks into bad throws. It is because of this that I think he should have a lot of success at Clemson, especially when it comes to creating turnovers.
Adam Gorney (National/West): One player who has five-star potential in the West region is Folsom, Calif., receiver Joseph Ngata, who has some of the best junior season film for any player at his position in the country. The only thing is I haven't yet seen him in person. That will change early in the season when Folsom comes to play West Hills (Calif.) Chaminade. I've seen a lot of the receivers ahead of him in camps or 7on7 events and Ngata might be right up there with the best in the country. The Clemson commit has phenomenal size, strong hands, excellent speed and he has special ability to catch passes with cornerbacks hanging all over him.
Josh Helmholdt (Midwest): I spent most of my time at the Rivals100 Five-Star Challenge watching the linemen, during which my appreciation for Oklahoma offensive tackle commit Stacey Wilkins grew. I was already a Wilkins fan after seeing him at the Dallas Rivals Camp earlier in the year. He is not close to a finished product, but he has one of the highest potential ceilings of all the offensive linemen in this class. As someone else noted in our meetings, if Oklahoma can turn Orlando Brown Jr. into an All-American, imagine what it will do with Wilkins.
Nick Krueger (Texas): There weren't a lot of players that I got involved in arguing for or against, but one guy that I wanted to make sure stayed in the Rivals250 is running back Titus Swen. He only has a couple of offers, but I have just seen him be too good in the times that I've watched him play for him to be excluded. Physically, he's built as well and is as explosive as any back in the class but seems to have just kept his head low on the recruiting front and doesn't have other teammates that attract a lot of programs to take a look at his school.
Chad Simmons (Southeast): It wasn't just me, but one I definitely was ready to be aggressive on was George Pickens. I have seen him probably three or four times over the spring and summer, and he clearly made a strong case to be a five-star. He impressed me enough the first time early in the spring to move into the Rivals100 last update, but after seeing him a couple more times, it was clear that he is one of the best playmakers in the country. Woody Wommack is another who liked him a lot, so it wasn't just me. Pickens is a young man who has really proved himself and I see him being a star on the next level.
Woody Wommack (Southeast): This won't come as a surprise to anyone who has read some of the other content that has come out this week, but George Pickens was the player I really went to bat for this time around. I had a chance to spend two days watching him at the IMG 7-on-7 National Championships and I really came away as impressed with him as I have been with any other prospect in this class. Luckily for Auburn fans, the Rivals.com analyst team didn't put up much of a fight on this one and Chad Simmons, who covers the state of Alabama for us, was also in Pickens' corner. That made it an easy decision to move him up to five-star status.
2. Who might we have too high in the Rivals250?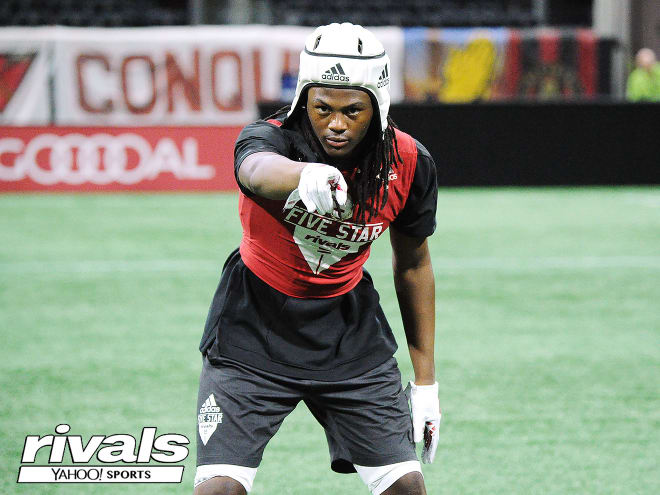 Rob Cassidy (Southeast/Florida): Jadon Haselwood is a great player, but I'm not sure he's the No. 3 player in the country. At his best, Haselwood is a hyper-elite prospect, but I'm not sure he's shown the consistency on Friday nights or in camps to be in the top five. He's a no-doubt Rivals100 prospect, but I would have him a bit lower than he currently sits. Then again, that might be splitting hairs.
Mike Farrell (National): Five-star Evan Neal is a guy I worry about a bit because when a player struggles with weight issues like he has, it can come back to bite them. He's re-shaped his body and added speed and agility, but is this short-term dedication or is the way it will be moving forward. His ceiling is very high, but he worries me a bit as a five-star.
Adam Friedman (Mid-Atlantic): As has been stated before, this class as a whole isn't as good as the previous few. I worry about the quarterbacks in this class. They are pretty good and should be considered no-brainers for the Rivals100 but I'm not sure they are five-star caliber just yet. The season and the all-star games should help sort this out.
Adam Gorney (National/West): Matthew Pola-Mao hardly played in his junior season and when he did it was mainly on the offensive line. When I went to see his Phoenix (Ariz.) Mountain Pointe team during his sophomore year early in the season, Pola-Mao was out with an injury. And now it's my understanding after transferring to Chandler, Ariz., Pola-Mao will miss a decent portion of his senior season due to state rules. At some point, Pola-Mao has to deliver the goods on the field. He's rated as the eighth-best defensive tackle in the country and No. 159 overall. That's mainly based on potential and hype early in his high school career. To stay at that high level, the four-star has to get on the field and dominate late in his senior season.
Josh Helmholdt (Midwest): I'm going to say Bo Nix here because I have scouted him the most, but Spencer Rattler could be interchanged here as well. I'm just not convinced we have a five-star quarterback in 2019. There are a lot of nice passers in this class, but I do not see one on the tier of Trevor Lawrence, Justin Fields or J.T. Daniels.
Nick Krueger (Texas): Clemson commit Jaelyn Lay has all the ingredients that make me think that he's a great tight end recruit: He's tall, athletic, and had results in his one-on-one reps against defenders in the Rivals100 Five-Star Challenge presented by adidas. However, in watching him play, something still doesn't grab me about his game. At the Five-Star Challenge, he was making catches it seems in spite of not being able to create much separation or being asked to push himself physically. I don't think that he's a certain miss at where he's ranked; I just think the potential for him to be overrated is a real possibility.
Chad Simmons (Southeast): Florida commit Tyron Hopper had a great spring and summer in front of the Rivals.com team, and he shot up to No. 111 overall. He is definitely a Rivals250 talent, but 111, that could be a little high. He had numerous strong performances in shorts and a t-shirt, but he is still learning how to play the linebacker position. I love his athleticism, length and ball skills, so we will see how he does in full pads this season. There is no doubt he stood out each time he was on the stage to be evaluated in recent months.
Woody Wommack (Southeast): I continue to think that we are too high on Brian Williams at No. 35. Having seen him play last fall, I just didn't see him as one fo the best safties in the country. However, Williams has impressed other analysts in the camp setting so I was overruled on this one. I will be seeing him play again next month so we'll see if he can carry that improved play into Friday nights.
3. Who might we have too low in the Rivals250?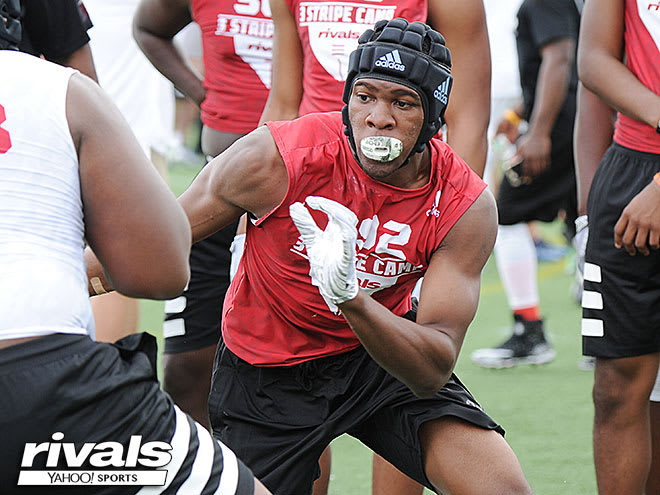 Rob Cassidy (Southeast/Florida): There's a chance that Jordan Battle is still a touch too low. The Florida-based defensive back does need to add muscle, but his upside is incredible. If he gets bigger and has a spectacular senior season, he could be in line for another bump. As things stand now, he's a little slight but it's not as though that can't change. His upside is that of a higher-ranked prospect.
Mike Farrell (National): We moved Kyle Hamilton into the Rivals250 and I think that was a good call but I still think he might be too low. He has good size and a great frame to build on, he is a willing tackler and can cover a lot of ground, and he has the possibility of playing different positions so I like his versatility.
Adam Friedman (Mid-Atlantic): I'll stick with the defensive side of the ball here. N.C. State defensive line commit Joshua Harris could play his way higher in the Rivals250. The big-bodied prospect is powerful, aggressive, and has an arsenal of moves to beat offensive linemen. I also think safety Nick Cross (No. 77 overall) will end up in the upper echelon of the Rivals100 when all is said and done.
Adam Gorney (National/West): I'm going to see Westlake Village (Calif.) Oaks Christian a few times this season and I'm excited to see them not only because five-star defensive end Kayvon Thibodeaux plays there but so does four-star running back Zach Charbonnet, who has a chance to quickly move up the Rivals250. I really liked the Michigan commit when I saw him last season but it was in limited action so I want to see how his game has developed in the last few months. Charbonnet can bounce to the outside and run past defenders, he's excellent in tight spaces, has shown great feet and he's tough to tackle.
Josh Helmholdt (Midwest): I do not think we were aggressive enough with Khris Bogle. He has an atypical frame being so thin for the defensive end position, but the kid dominates the point of attack and few are as explosive off the edge as the Fort Lauderdale product. If I'm going to battle tomorrow, he's the guy I want at rush end of the guys I've seen in this class and I think he only gets better as he grows and matures physically.
Nick Krueger (Texas): Branson Bragg fell pretty hard after his showing at the Rivals100 Five-Star Challenge and I think the drop was pretty harsh. His total body of work this offseason has been pretty impressive and he took a lot of reps at the event. I think he might have been a victim of taking too many, actually. I think that he is as prototypical of a center as can be found and will flourish at Stanford. This season I also expect his ranking to correct itself a bit, even if he may not ultimately finish as high as he was heading into this rankings update.
Chad Simmons (Southeast): Louisiana running back Tyrion Davis is one that i can see finishing at a higher ranking this cycle. He is a strong, powerful back that is only going to get better. The LSU commit is not all about the camps and it is always tough for running backs to shine in that setting, but he is in good shape, he plays on a very good team and he will likely have a huge senior season. He runs hard, he has balance and I see his body changing for the better once he gets to college.
Woody Wommack (Southeast): I've been beating the drum for Patrick Herbert for a while and after seeing the physical transformation his brother has made over the past year I think we are still a little low on him, even though he's now in the Rivals250. Herbert's teammates rave about his ability and if he were in a place where we could see him more in person then he would be higher in the rankings than he is now. Grading tight ends can be a tough task at times because of the lack of opportunities they see in most high school offenses but I expect Herbert to be a star at the next level
4. Who was the most difficult to rank?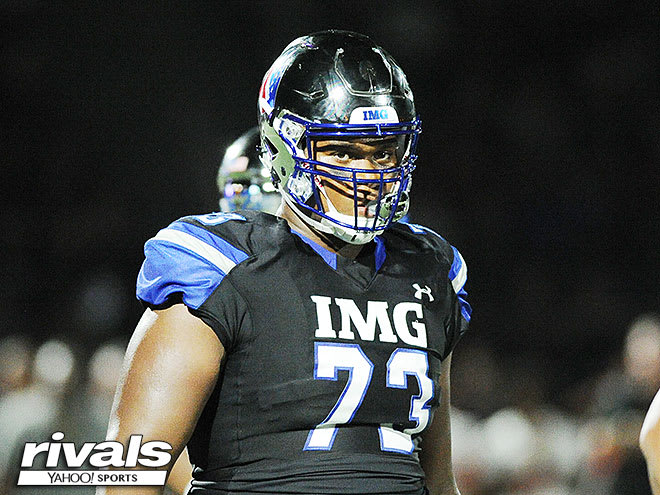 Rob Cassidy (Southeast/Florida): Georgia commit Rian Davis presents an issue because he's not a camp all-star, and this ranking cycle is about offseason events. Davis, a broad-shouldered linebacker shines against the run, so actual football games are his strong suit, which is great news if you're a Georgia fan. He needs to get better in coverage, sure, but I think we made the right move by keeping him in the 100. His senior season should determine his final ranking, as camps aren't great evaluation opportunities when it comes to players like Davis.
Mike Farrell (National): Wide receiver Maurice Goolsby was tough because he dropped so far in the rankings. He's not that fast or explosive at this stage, or not to the level we had hoped by now, but he's huge and could add that speed when he gets to college. He's one of those guys who could end up being a bust or being a Kelvin Benjamin type.
Adam Friedman (Mid-Atlantic): The biggest questions came up in the top 10 of the Rivals250. There was lively debate about Derek Stingley vs. Theo Wease and where Jadon Haselwood compared with Wease. There were also some questions about what to do with Quavaris Crouch and Bru McCoy. Obviously, the order of these prospects, with the exception of Crouch and McCoy, stayed the same.
Adam Gorney (National/West): Nolan Groulx was fantastic at the Rivals100 Five-Star Challenge presented by adidas in Atlanta this summer, so dominant at every turn that some elite defensive backs could not stay with him. He's an excellent route runner and he made difficult catches all day so a significant bump in the rankings was expected. But how high is too high? Groulx ended up moving from outside the Rivals250 to No. 72 overall and he was discussed as possibly going higher. It was difficult though because Groulx, who's committed to Wake Forest, only had 10 offers and while he had nice stats last season with 75 catches with 1,101 yards, he only scored eight touchdowns. I like Groulx a lot and he has a chance to be phenomenal for the Demon Deacons. But one event does not make a ranking and he was a tough one after seeing him this summer.
Josh Helmholdt (Midwest): We went back and forth on whether to make the bump to 5.9 for Arkansas defensive end commit Collin Clay. At times he shows out to that level, but the consistency is not always there. Clay gets a solid bump up the 250 in this update after showing the strength to battle on the interior and competing well against the country's best offensive linemen at the Five-Star Challenge, but he remains just outside 5.9 territory.
Nick Krueger (Texas): Nelson Ceaser is a guy that has been sliding little by little since his debut high in the rankings heading into his junior season. After he wasn't seen in-person last fall, he wasn't the fixture on the camp circuit this offseason that he was last year. From what I know, I believe that he's still an elite player, but he's also a recruit that must be seen in person this fall to see how much he's grown physically and where he's at in becoming more than just a dangerous edge-rusher.
Chad Simmons (Southeast): Georgia commit JD Bertrand was tough. He was banged up the last time I was set to see him and he is not one that camps, so it has been some time since I have had a chance to evaluate him fully healthy. He is a very good football player, but seeing so many others compete at his position the last six months, and not seeing him healthy has made him tough to rank at this stage. He is one I want to see at some point the first half of the season.
Woody Wommack (Southeast): Evan Neal is a tough one for us because we have to weigh potential versus what we have seen from him so far in his high school career. He spent the offseason trimming down and he looks better than ever so making the move to five-stars based on pure physical upside wasn't that hard. I do think we want to see more from him in games on Friday nights, especially considering the national level schedule IMG Academy will play this fall.