Three-Point Stance: South Carolina, Clemson, 2026 standouts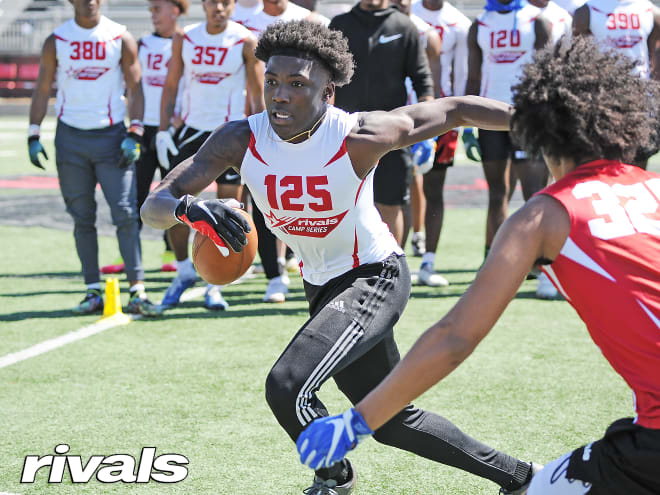 Rivals national recruiting analyst Adam Friedman has thoughts on South Carolina's momentum, tough times at Clemson and class of 2026 prospects already catching his eye in today's Three-Point Stance.
SOUTH CAROLINA'S 2024 FOUNDATION
It has been a fun couple weeks for Gamecocks fans with the end of the 2023 class and the beginning of the 2024 class. Shane Beamer and his staff landed a total of six commitments between the two classes since Jan. 22, including 2023 five-star Nyckoles Harbor on National Signing Day.
So far, South Carolina has five total commitments in the 2024 class, with Rivals250 receiver Mazeo Bennett being the latest to jump aboard. Bennett is the second South Carolina native to commit to the Gamecocks in the 2024 class, along with the highly ranked Kam Pringle. In fact, every South Carolina commitment in the 2024 class is rated as a four-star.
In the 2023 class, South Carolina signed the Nos. 2, 3, 4, 5, and 7 in-state players and four of them were rated as four-star prospects. The Gamecocks are set up to do even better in the 2024 class, already holding commitments from the Nos. 1 and 3 in-state players (Pringle and Bennett) while Nos. 2 and 4 (Josiah Thompson and Blake Franks) are rumored to be leaning toward the Gamecocks. All four of those players are ranked in the Rivals250 as well.
South Carolina fans should be really excited about how their team is trying to load up on high-end offensive linemen.
*****
CLEMSON WHIFFING ON TOP TARGETS
Staying in the Palmetto State, things aren't going as well for the Clemson Tigers. Dabo Swinney and company just suffered a tough recruiting loss in the form of 2024 Rivals250 quarterback Walker White who chose Auburn.
They're also trailing for offensive line targets Josiah Thompson and Blake Franks (see above). This comes after missing on 2023 offensive line targets Monroe Freeling (Georgia signee) and Sullivan Absher (Notre Dame signee).
The Tigers haven't been recruiting offensive linemen from nearby states at an impressive clip. That's fine when they're able to sign highly ranked players from elsewhere but it's hard to combat the declining perception and less-than-stellar play of the unit when top targets are choosing other schools. In the last three recruiting classes there have been 17 offensive linemen rated at least four-star prospects from South Carolina, Georgia and North Carolina, but Clemson has signed just two of them.
Clemson has obviously done a better job recruiting at quarterback over the years but missing on its top target at the position after coming off a season where the Tigers didn't meet expectations and just hired a high-profile offensive coordinator is a bit of a setback.
Where will the Tigers turn?
Five-star Jadyn Davis grew up a Clemson fan but there isn't as much heat in their relationship as there once was. Michigan has the inside track for him at the moment. Could current TCU commit Marco Davila follow Garrett Riley to Clemson? That's a possibility.
Jake Merklinger and William Hammond are also potential options but it is becoming more likely that this could be one of those recruiting classes (see the 2021, 2019 or 2016 class) where Clemson doesn't land one of the highest-ranked quarterbacks.
*****
SIX 2026 PROSPECTS WHO HAVE BLOWN ME AWAY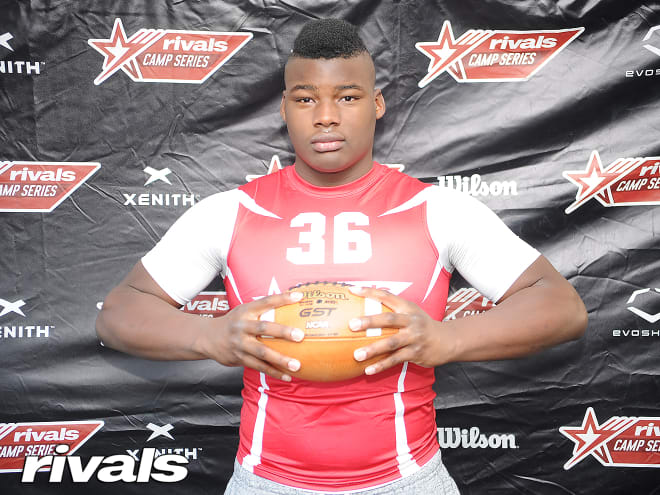 The 2023 class was fun to evaluate and we're moving onto the 2024 and 2025 rankings updates over the next month but there are a few 2026 prospects who have already blown me away.
Tight end or defensive end? It doesn't matter where Harrison ends up because he's going to make an impact either way. Also a standout on the basketball court, Harrison is nearly 6-foot-7 and 230 pounds and brings quickness and aggressiveness to the field few others his size can.
His offer sheet has already hit double-digit with Alabama, Penn State, Tennessee and Oregon already in pursuit.
Elite running backs coming out of central Pennsylvania are nothing new (see Nicholas Singleton and LeSean McCoy) and Mickens looks like he is next up. As an incoming-freshman he impressed at the Rivals Camp Series in Philadelphia last spring, showing off great burst, straight-line speed and cutting abilities that led to a 1,000-yard freshman campaign.
Penn State, Ohio State, Alabama and Texas A&M have already offered and more are on the way.
Hiter spent his freshman season making waves on both sides of the ball. At this point it looks more like he'll turn out to be a running back but there's a lot to get excited about when you turn on his tape. Hiter has the size, speed and aggressive running style that jump off the screen. '
Oregon, Virginia Tech and Maryland are just a few of the programs that have offered so far.
"Tank" Carrington caught our eye last spring at the Rivals Camp Series in Charlotte and he went on to have a productive season at powerhouse Baltimore (Md.) St. Frances. The 6-foot-3, 270-pound defensive lineman has the strength and a skillset of a much older prospect.
With offers from Alabama, Michigan and Texas A&M in hand, Carrington will be one to watch during the final three years of his high school career.
Edwards isn't a name many people are familiar with just yet but he's already a national prospect. Georgia, Ohio State, Penn State, South Carolina and Texas A&M have already offered this big safety.
Edwards is listed at 6-foot-1 and 193 pounds but he plays like a much bigger prospect. He's a big hitter with speed that allows him to fly around the field and make plays against the run or pass.
Carey has been a big name since the youth football circuit and already has plenty of big offers and he backed up his reputation during his freshman year. The 6-foot-5, 265-pound defensive lineman is a bully in the middle of the defense. He can push around offensive linemen when needed and has the quickness to slip by them to get into the backfield.