Transfer portal team rankings released, with Colorado in Prime position
Coach Prime doing incredible work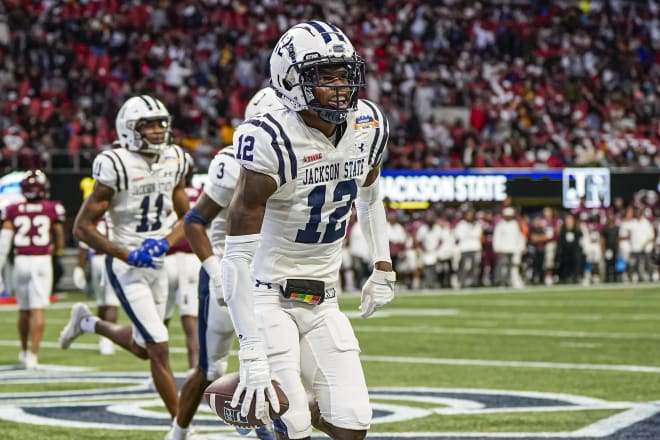 When Deion Sanders took the Colorado job, he made it blatantly clear that he was bringing with him some top players and would not stand for the doormat status of the program. Fast forward less than two months and now the Buffaloes have the top-rated transfer class and they're tied with Arizona State for the most transfers with 28.
Sanders is quickly revamping Colorado's entire roster. By getting former No. 1 prospect Travis Hunter from Jackson State to receiver Jimmy Horn Jr. to tight end Seydou Traore to safety Myles Slusher, there is a significant talent injection coming to Boulder to transform the team immediately.
Colorado has utilized the transfer portal incredibly well and it also closed very strong with its high school class by flipping five-star cornerback Cormani McClain from Miami, flipping four-star all-purpose back Dylan Edwards and so much more.
The Buffaloes could go from 1-11 where they were hardly competitive in any games last season to having one of the best cornerback duos nationally heading into next year. Sanders hasn't even coached a game yet and significant progress is felt.
*****  
Dillingham focuses on portal first
Maybe more than any other program with a first-year coach, Arizona State has shown just how much recruiting has changed by mainly focusing on the transfer portal, while also filling out its class within the high school ranks.
The portal has brought in former Notre Dame QB Drew Pyne, many other standouts on both sides of the ball, and should provide an immediate spark for coach Kenny Dillingham and his staff.
In another sign of just how convoluted the recruiting process has become balancing high school and now the portal, Arizona State added a major piece that only a couple weeks ago would have been completely unexpected as four-star QB Jaden Rashada, who decided against signing with Florida, opted to commit to the Sun Devils
*****  
Kiffin looks to change the game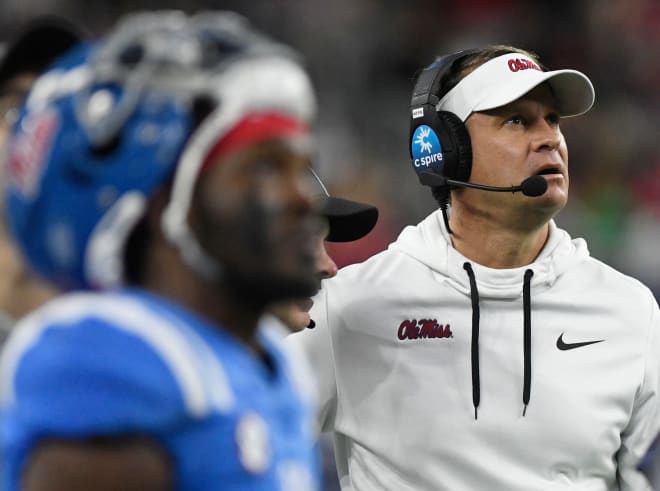 When it comes to just high school rankings, Ole Miss signed only 15 players and the Rebels have the No. 33 class in the country, second to last in the SEC ahead of only Vanderbilt. That's not the entire story, though, since coach Lane Kiffin and his staff have significantly turned to the transfer portal for immediate injections of talent across the board.
Nowhere is that more evident than at quarterback where last year's starter Jaxson Dart returns but the Rebels are bringing in former Oklahoma State starter Spencer Sanders and former five-star Walker Howard, who looked to be the future starter at LSU.
Ole Miss also reloaded at wide receiver with former Texas A&M and high four-star prospect Chris Marshall among others.
*****  
Riley: If it's not broken, don't fix it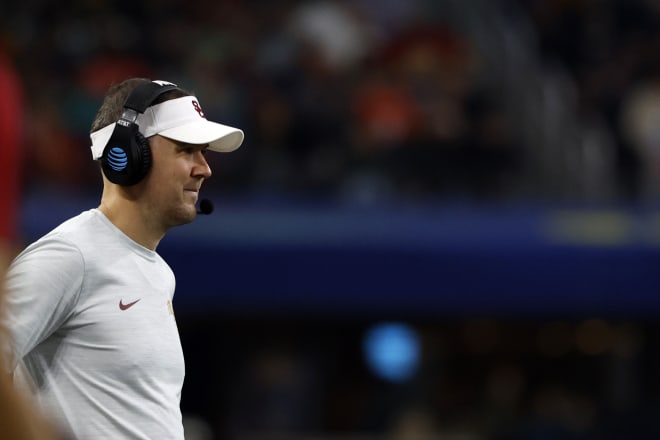 The transfer portal was a huge success for coach Lincoln Riley in his first year at USC where he took the Trojans to the Pac-12 championship game largely on the back of players from other schools.
USC's top three rushers – Travis Dye, Austin Jones and Caleb Williams – were all transfers. Williams was the Heisman Trophy winner and played for Riley at Oklahoma. USC's top four receivers were all transfers. The examples go on and on.
And now the Trojans are back in the portal in a big way. USC has the No. 11 recruiting class among high school players led by five-star quarterback Malachi Nelson and five-star receiver Zachariah Branch and the fourth-best transfer class behind Colorado, Arizona State and Ole Miss.
There were some significant departures but USC has added Arizona's leading receiver in Dorian Singer, South Carolina's leading rusher in MarShawn Lloyd, Oklahoma State's second-leading tackler in Mason Cobb, high four-star defensive end Anthony Lucas from Texas A&M and many others.
Riley has found a workable mix of high school and transfer portal players and it's already producing results at USC.
*****
Some not jumping aboard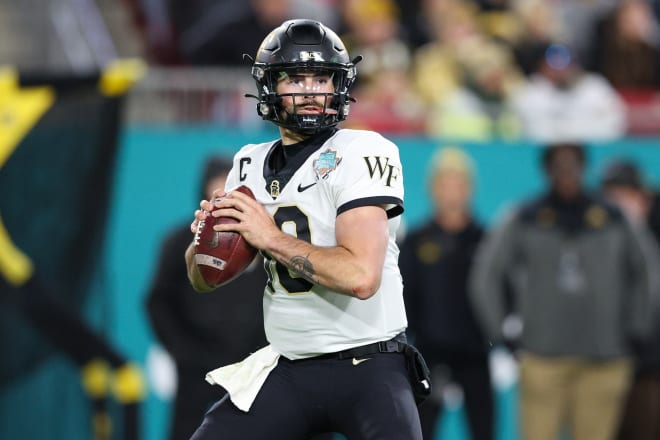 No programs have accessed the transfer portal like Colorado and Arizona State, many others have taken important pieces to add to their rosters and many others have gone piecemeal for immediate help.
But there are still some significant Power Five programs that have hardly tapped into it, preferring to go almost exclusively the high school route or feeling like they didn't need all that much help from outside sources.
Clemson is one of those teams that hasn't really used it. Alabama landed a tight end in CJ Dippre but not much else. Notre Dame added big-time QB Sam Hartman and some others but didn't really load up there.
The different philosophies when it comes to the portal are becoming more evident as this new addition to recruiting gets integrated across the sport.
Top 25 Transfer Portal Team Rankings (Feb. 2)
| School | Total | 5-Stars | 4-Stars | 3-Stars | Total Points |
| --- | --- | --- | --- | --- | --- |
| 1. Colorado | 28 | 1 | 3 | 16 | 2085 |
| 2. Arizona State | 25 | 0 | 2 | 16 | 1530 |
| 3. Mississippi | 14 | 0 | 6 | 7 | 1384 |
| 4. Southern Methodist | 18 | 0 | 3 | 12 | 1379 |
| 5. LSU | 11 | 0 | 5 | 6 | 1300 |
| 6. USC | 12 | 0 | 4 | 7 | 1257 |
| 7. Florida State | 10 | 0 | 6 | 4 | 1213 |
| 8. Auburn | 13 | 0 | 6 | 6 | 1195 |
| 9. Oklahoma | 13 | 0 | 3 | 9 | 1193 |
| 10. UCLA | 13 | 0 | 3 | 7 | 1151 |
| 11. Wisconsin | 13 | 0 | 5 | 6 | 1134 |
| 12. Oregon | 10 | 0 | 5 | 5 | 1119 |
| 13. Charlotte | 22 | 0 | 0 | 8 | 1080 |
| 14. Louisville | 12 | 0 | 3 | 8 | 1032 |
| 15. Indiana | 15 | 0 | 1 | 13 | 1020 |
| 16. Michigan State | 14 | 0 | 2 | 7 | 920 |
| 17. Oklahoma State | 13 | 0 | 1 | 11 | 916 |
| 18. Cincinnati | 14 | 0 | 0 | 12 | 900 |
| 19. TCU | 8 | 0 | 4 | 4 | 894 |
| 20. Arkansas | 11 | 0 | 3 | 6 | 887 |
| 21. Georgia Tech | 12 | 0 | 1 | 11 | 855 |
| 22. Nebraska | 11 | 0 | 2 | 8 | 800 |
| 23. Missouri | 9 | 0 | 3 | 5 | 798 |
| 24. Florida | 10 | 0 | 3 | 7 | 791 |
| 25. Kansas | 11 | 0 | 1 | 7 | 780 |