Three-Point Stance: Futurecasts, latest on top DBs, Jeremiah Smith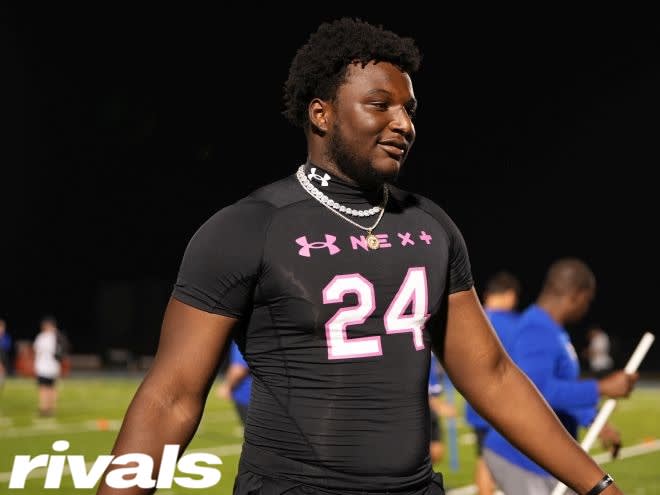 1. A trio of Futurecasts on IMG Academy stars.
The IMG Academy spring game went down on Wednesday evening and the program will remain in the news aplenty as its top prospects will make several official visits and many verbal commitments before the roster is back together ahead of the 2023 season.
As many Ascenders head back to their hometowns for some summer down time, even more recruiting focus will evolve. We're ready to take a shot on a few commitments coming within the new SEC country (including Texas and Oklahoma, of course).
The most dominant and well-traveled IMG recruit is David Stone, the top 20 overall recruit originally from Oklahoma. There was even talk of Stone going back home for his senior season, pushing more of a Sooner narrative in the meantime, though he has refuted those plans. But multiple trips to Norman under the Oklahoma coaching staff and the only June official to be booked thus far have the tea leaves reading Boomer Sooner. Two more sources this week have confirmed confidence for Brent Venables' program, so despite Florida and Miami rising up the list and Michigan State ever present, we'll make the safe pick right now.
We'll go with even lower-hanging fruit for the next selection, as running back Jerrick Gibson has confirmed to Rivals that Texas is the team to beat for him. We'll take him at his word, though official visits in June will also go to Georgia, Tennessee and Miami.
Finally, it's never too early to look ahead to the 2025 cycle. Let's tab another IMGer who may go back to his home state for college. The spring has been a good one for Anthony 'Turbo' Rogers, who already had a who's who offer list from top programs nationally. A top group of programs are to soon emerge here, with Alabama and Auburn sure to be included, but two recent trips to Tuscaloosa appear to have Nick Saban's program to potentially pull another one out of IMG.
*****
2. Top DBs in the South set trips.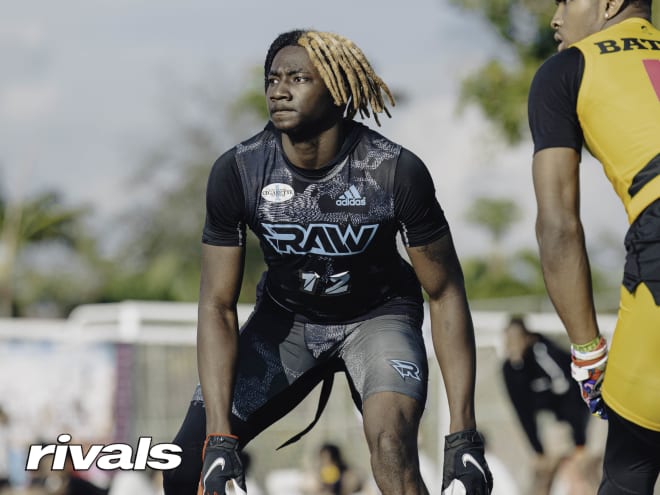 Rivals confirmed that Georgia commitment Ellis Robinson IV's lone official visit for the summer as a trip to Miami for the moment, while Sarasota (Fla.) Riverview star Charles Lester III and Buford (Ga.) High School's KJ Bolden have locked in four and five trips, respectively. So how much should we read into the visit calendar?
Each has varying timelines, and of course Robinson is still pretty solid with Georgia at the moment. Lester announced a top three of Florida State, Georgia and Alabama, though Colorado will also receive an official visit. Bolden has five trips set, with more likely coming after the July 1 window that allows for unlimited official visits for senior prospects.
We're not in FutureCast territory just yet, but we can see each of these battles coming down to two or three programs. Robinson will consider Miami and Alabama beyond UGA, Lester looks more like a Florida State vs. Alabama battle and Bolden – who grew up a Florida State fan – is also looking heavily at in-state Georgia, Alabama and Clemson, among others. Each of these three decisions will heavily influence the team recruiting rankings, and perhaps more importantly in the recruiting space, perception.
*****
3. Jeremiah Smith is likely to stick with Ohio State.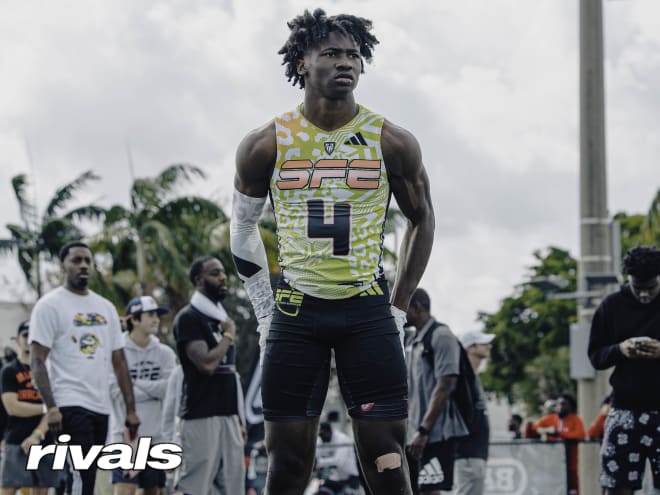 The social media timeline over the last week has coincidentally been more about the top-ranked wide receiver setting official visits to Florida and Georgia rather than the Bulldogs landing the No. 1 QB in Dylan Raiola. But little has been said about the scenarios that would have to be in place for Smith to not end up as the next elite South Floridian to end up in Columbus.
At various points since his December pledge to Ryan Day's program, one he wanted to make months and months earlier but Ohio State asked him to take his time and be sure about the decision, Smith has opened up about doing as much due diligence as he can before his recruitment officially comes to a close. Tie it to the fluid nature of college football or potential NFL temptations for Day or ace recruiter/developer Brian Hartline, but there has always been a plan in place for 'What if?'
Naturally, other dominoes falling toward contenders such as Georgia, Florida, Tennessee or USC – who we are told is more of a threat than others on the list – have increased the talk of a flip. Smith, however, always reverts back to OSU and will of course take an official visit there this summer. He continues to recruit consistently for the Buckeyes in Florida and well beyond, and refers to the Buckeye pledge Air Noland as his "QB1" even though he is asked more about Raiola and Florida commit DJ Lagway because each is ranked higher.