Rivals Rankings Week: Breaking down 2024 offensive linemen
NO. 1 AT THE POSITION: Jordan Seaton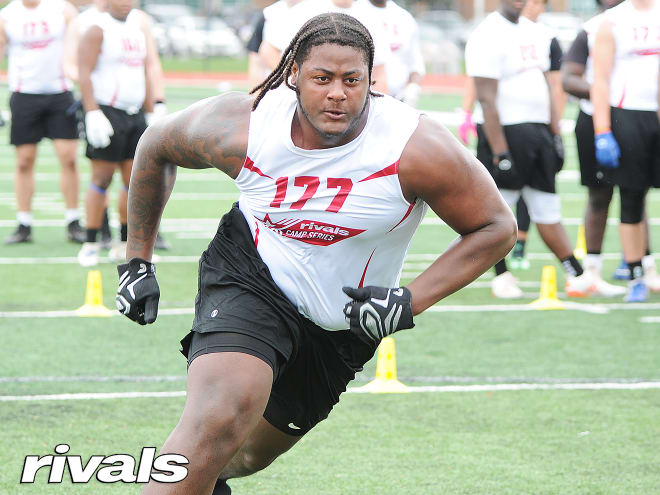 About the only question regarding Jordan Seaton is whether he will play tackle or guard in college. Built like a prototypical offensive tackle, Seaton has all the tools of an elite lineman.
Tall with a great wingspan and good strength, Seaton devours defensive ends for St. John's College High in Washington, D.C. His kick step is quick and his movement to his left as a left tackle is very good. The hand placement is on point, and he locks in controlling the defender.
The four-star already has 35 offers with room to add more. The list is impressive, with Georgia, Clemson, Oregon, Texas A&M, USC, Oklahoma and Michigan, among others, wanting his skills on their campus in 2024.
*****
TWO TEAMS TO WATCH: Penn State and Georgia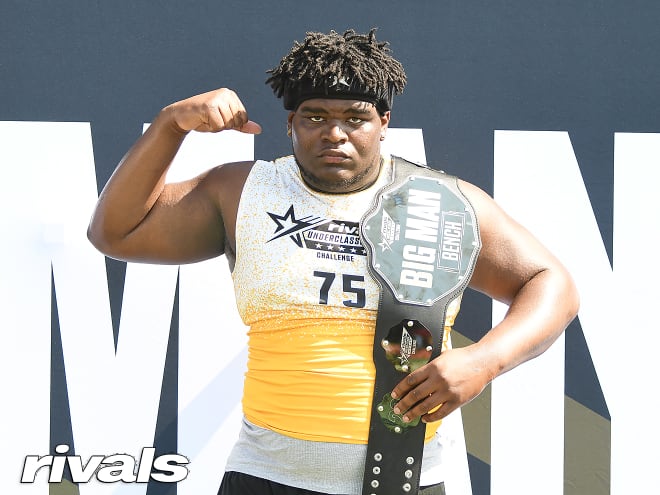 *****
THREE PROSPECTS TO WATCH: Eddy Pierre-Louis, Daniel Calhoun and Kam Pringle
Both Pierre-Louis and Pringle have camped at Rivals regional events and showed out at the Rivals Underclassmen Challenge. Pierre-Lewis walked away with positional MVP honors. After the 2022 season, he could see a dramatic rise up the individual rankings. He's big and strong and he likes to dominate.
Pringle has all the upside and potential in the world to go with his God-given size and developing skills. Destined to be a top Power Five player, the South Carolina prospect will only get better.
Calhoun can take the field with the confidence of 36 reported offers that essentially encompasses all the top programs in the country. Calhoun is very athletic for his size. He's another player that dominates his competition and is fine-tuning his technique.