Rivals Rankings Week: Rival Views on QB rankings battle
GORNEY'S TAKE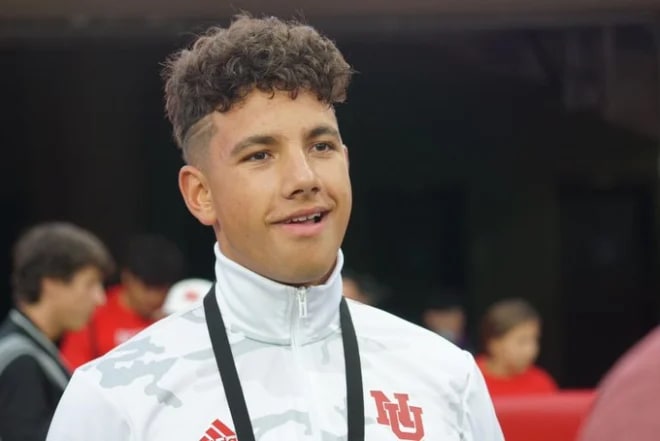 After seeing all three of the 2024 five-star quarterbacks at the Steve Clarkson QB Retreat and at various events over the last few months, I would take Raiola as the No. 1 guy. But it's not a complete landslide like some others have argued.
Sayin is so technically sound and almost never throws a bad ball, and then Davis has had a great offseason as well and certainly could move back up to the top of the position rankings because he has done nothing to slide down much at all.
The guy that intrigues me the most is Carr. The new Notre Dame commit was impressive at the National Combine in San Antonio over the holidays, and while we all debate about which five-star is the best, let's not forget about Carr.
At the end of this recruiting cycle, I still think Raiola ends up on top and then the next three could see some changes along the way.
*****
FRIEDMAN'S TAKE
All three five-star quarterbacks are bunched together in the top five of the Rivals250, so that should tell you how much we like these prospects and how difficult it was to decided among the three of them. Raiola, Sayin and Davis haven't played against great competition in the past so their junior seasons this fall will have a huge impact on their rankings going forward.
Raiola is more physically gifted than Sayin or Davis, but it will be interesting to see what kind of performances he has on the field this fall, where he'll see some different competition and have some improved weapons. Sayin doesn't exactly play great competition during the regular season but his pinpoint accuracy and mental grasp of the position put him in the upper echelon of 2024 quarterbacks. Davis is the most athletic of the three and it shows on film and in the camp setting. There is a sense of urgency in the way he throws but there is also patience in his decision making. He'll see a step up in competition this fall with Charlotte (N.C) Providence Day, and he has some serious weapons to throw to in Jordan Shipp and Channing Goodwin. Like the other three, we're still learning about Carr, but he's proven to have a very high ceiling. His stock could continue to rise as the rest of this offseason unfolds.
To me, these four quarterbacks represent the best the 2024 class has to offer and – unless another elite arm emerges – all of them have a legitimate shot at finishing in the No. 1 spot.
I'm partial to Davis at this point because of his feel for the position, his arm talent and his athleticism. I could see him finishing at the top of the quarterback rankings, but the ceiling for Raiola appears to be a little higher. If it all comes together for him again this fall, he could be hard to knock off the top spot.