Making the Case: Who should be top player in 2024 rankings?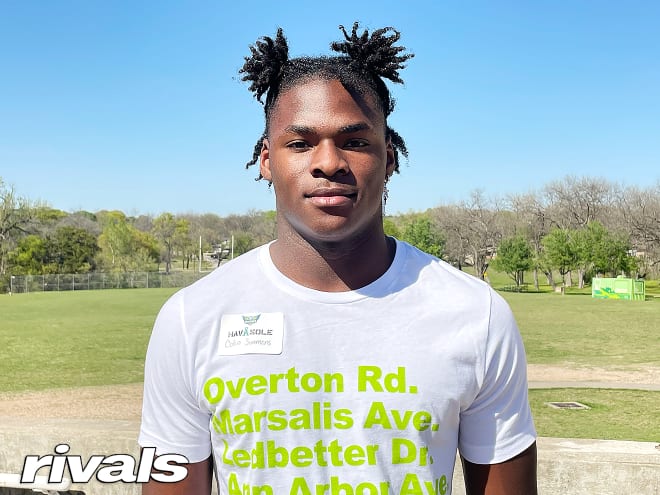 The 2024 rankings update starts rolling out Wednesday and there is a mountain of new information to sift through as the camp season comes to an end. Duncanville, Texas, defensive end Colin Simmons sits atop the Rivals250 right now but he faces some serious challengers that want his throne. The national analysts - Clint Cosgrove, Adam Friedman, Adam Gorney, Nick Harris and Ryan Wright - make their case for who they think should be the No. 1 player in the new 2024 Rivals250.
*****
MORE: Prospects return from important visits
CLASS OF 2023 RANKINGS: Rivals250 | Team | Position | State
CLASS OF 2024 RANKINGS: Rivals250 | Team | Position | State
TRANSFER PORTAL: Stories/coverage | Message board
RIVALS CAMP SERIES: Info for 2022 series
*****
Cosgrove's take: Dylan Raiola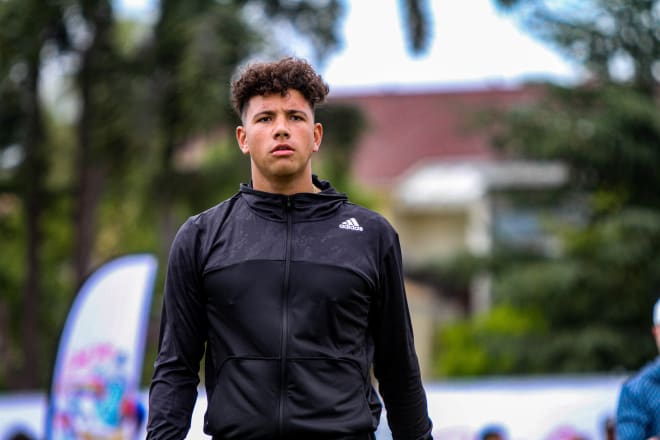 This class will be ranked many more times, and it is way too early for me to name a clear-cut No. 1 player. But since someone has to be No. 1, my choice is Ohio State quarterback commit Dylan Raiola from Chandler, Ariz.
Football is in Raiola's blood, as his dad was a great college and NFL player. He has drawn early comparison's to Patrick Mahomes, which can be complicated at times when comparing their playing styles, but the crazy thing is Raiola is probably further along in terms of development than Mahomes was at this same point in his career. Raiola appears to be the complete package with the size, athleticism, intangibles and a cannon for an arm, which he recently put on display by throwing the ball 72 yards at the Steve Clarkson QB retreat.
  Harris' take: Raiola  
In seeing Raiola last season when he was playing in the Dallas-Fort Worth Metroplex, I was quickly reminded of what a No. 1 quarterback looked like. It had been a couple of years since I had seen a healthy Quinn Ewers tear through Texas 6A competition as a sophomore, and that season is the only comparison I can think of when I think of Raiola's performance last season.
His production speaks for itself, but it's his ability to make throws anywhere on the field from a variety of platforms that's giving him early comparisons to Mahomes entering his junior season. What separates Raiola from other elite quarterbacks in my eyes is his athleticism and his late velocity on passes that zip in to boundary targets. Most Power Five-level signal-callers can consistently make the downfield play, but it's his ability to find his receivers outside of the hashes that separates him from the rest.
Raiola has undoubted first-round potential, and in a system at Ohio State that's built for him to succeed, the sky is far from the limit for what he can accomplish in his college career.
*****
Friedman's take: Desmond Ricks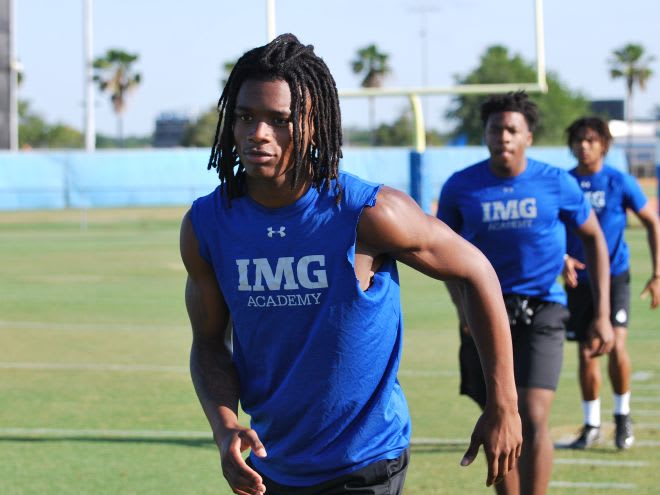 Colin Simmons had an impressive sophomore campaign and I'm looking forward to see what he does this fall, but my choice to be No. 1 right now is Desmond Ricks. Currently No. 2 in the rankings, Ricks is already in rare air for a defensive back, but he has proven to be elite in every sense of the word. His speed/quickness combination, along with the height and length he brings to the table, help him lock down any receiver that lines up across from him. Ricks excels in man coverage but he has the instincts, awareness and anticipatory skills to play zone coverage. This isn't one of the stronger classes in recent years, but Ricks seems to be the most special of the group so far.
  Wright's take: Ricks  
Slotted as the second-best overall prospect in the 2024 class, picking Ricks is an easy choice. But siding with Ricks as the best overall goes beyond stepping up one spot. Ricks is different in all the good ways possible on the gridiron. Every athletic attribute one wants in a skill player he has – speed, size, wingspan and strength. What makes Ricks an elite prospect worthy of consideration at No. 1 overall are his skills. Ricks has the quickest hips you can find and perhaps the best footwork. He can jam or play off, and regardless of the coverage he has closing speed, routinely coming up with interceptions or pass breakups. Adding to his resume, playing at IMG Academy he practices against five-, four-, and three-star receivers, preparing him better than most for what he will see at the next level.
*****
Gorney's take: Colin Simmons  
My pick is the guy at the top right now - Colin Simmons. His sophomore film is so dominant and he is such an explosive and aggressive edge rusher that he deserves to be in the top spot, although many other players could make an argument as well. Cornerback Desmond Ricks is a phenomenal talent and quarterback Dylan Raiola has special abilities without a doubt, but I'm still leaning toward Simmons right now. Other than what I've already stated, he played opposite Ohio State signee Omari Abor last season at Duncanville, Texas, and Simmons was arguably the more dominant player - as a sophomore. Give him two more years of development and growth and he could continue to become even more special. I'm not opposed to changing my mind down the road, but for right now my pick is still Simmons.