Rivals Rankings: How Spiegelman's top 5 would look
1. DT Bryan Bresee
Bresee could play tackle, end — wherever he wants on the defensive line — and I'm all in on the future Clemson Tiger. Bresee, currently tabbed as the country's top defensive tackle, combines power and quickness in his game. He explodes off the ball very well and is a smooth, natural pass-rusher. I love Bresee's motor, his arsenal of pass-rush moves, his closing speed and his nasty streak to him.
2. DB Elias Ricks
Ricks is a cornerback prospect created in a lab. He's 6-foot-3 and a little more than 190 pounds with a long wingspan and moves fluidly. We all know that he had six pick-sixes a year ago and the LSU commitment is still making plays in the IMG Academy secondary this season. Ricks is an outstanding athlete with incredible instincts and physical make-up to lock down several different types of pass-catchers.
3. LB Justin Flowe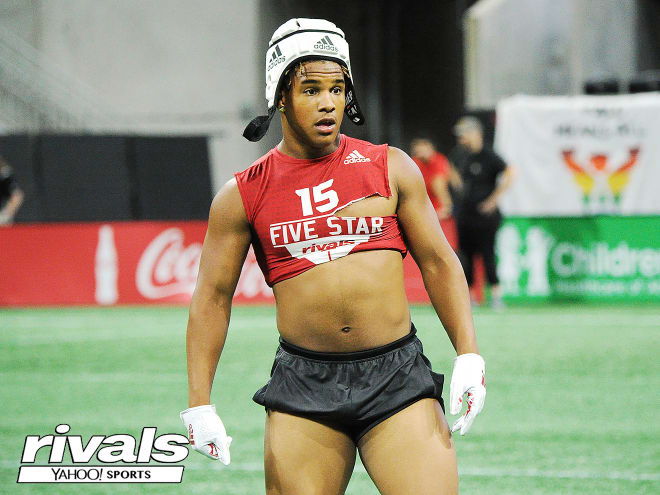 Flowe is a mean dude, and I mean that in the nicest way possible, but it's hard to describe him in any other way. The five-star certainly instills fear in opposing players because he's probably the hardest-hitting prospect in the country and perhaps in recent cycles. Flowe is explosive off the ball and is fantastic at reading and reacts in the run game. He does not take plays off, he brings a unique physicality to the game, he makes play inside and off the edge and consistently makes plays behind the line of scrimmage. He's a difference-maker on defense.
4. RB Zachary Evans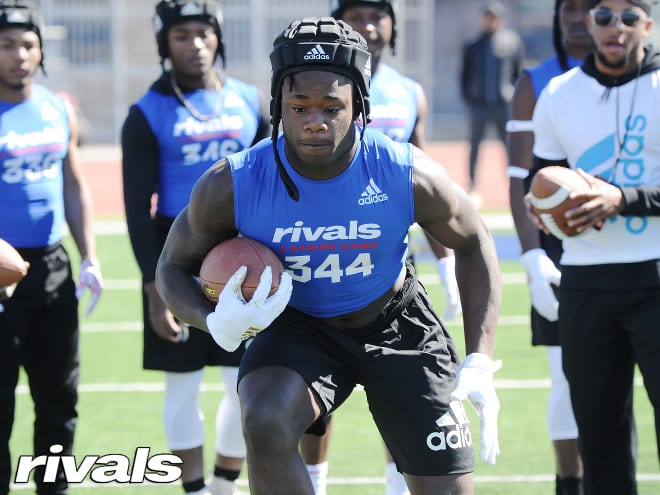 There is plenty of drama and mystery surrounding the nation's top-ranked running back, but if you put that aside and focus on his on-the-field talents, it's hard to find a more complete running back. Evans is a prototype that never needs to come off the field. He's got an SEC build (5-foot-11, 200 pounds) with 4.5-second speed and a 3.84 shuttle time. He's going to wow scouts at the NFL Combine one day. On the field, Evans is a patient runner with elite vision and can run over you, around you or hurdle over you. He bursts through holes and is nearly impossible to bring down at the second level.
5. TE Arik Gilbert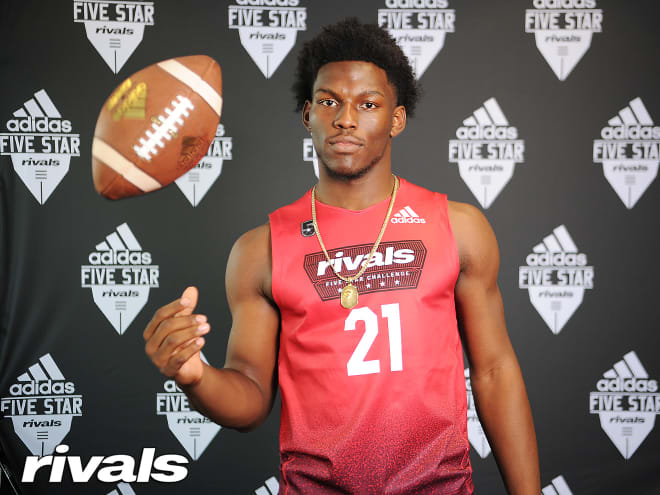 Gilbert is the top tight end for Rivals and has an argument to be made as arguably the best receiver in the country. The uncommitted prospect has an ideal blend of size (6-foot-5, 248 pounds), speed and physicality for the position. He's an absolute freak and looked the part at the Five-Star Challenge over the summer. All I can remember is Gilbert running smooth routes, flashing a tremendous catch radius and vertical ability and making some really difficult grabs over some of the nation's top defenders.