Rivals Rankings: How Wommack's top 5 would look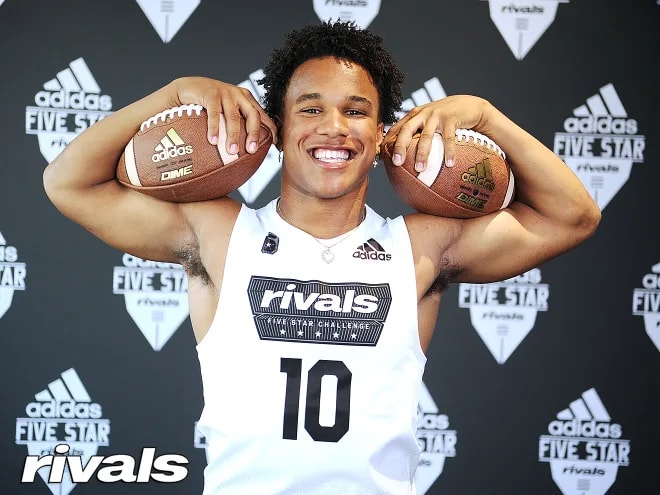 1. JUSTIN FLOWE 
I've been a staunch advocate for Flowe since the first time I saw him on the Rivals Camp Series a few years ago, and he has a chance to be a generational talent at linebacker. I know the positional value isn't there to make Flowe No. 1 overall because a linebacker won't likely go No. 1 in the NFL Draft, but in terms of pure talent and future potential, Flowe is the best player in the country and has very little risk of becoming a bust down the line.
2. ARIK GILBERT 
Another incredible athlete, Gilbert could play tight end, defensive end or maybe even wide receiver at the next level. Much like Flowe, Gilbert at tight end doesn't have the same positional value as some other prospects, but I wonder if that line of thinking will change with the way the game is more wide open in college and beyond. Gilbert is a matchup nightmare for defensive backs or linebackers, and he's one of the best tight end prospects I've ever scouted.
3. BRYAN BRESEE 
It took me a lot longer than some others to come around on Bresee and my ranking of him in my top five is contingent on him playing inside at the next level and beyond. His combination of size and athleticism is very rare to find, and with his level of competitiveness, I'm not as worried as I once was about the potential bust factor. Bresee is exactly what coaches look for in defensive linemen that can stay on the field for all three downs.
4. NOAH SEWELL 
Maybe I have a linebacker fixiation or something, but Sewell is a guy who has really grown on me over the past year. Even though he's close to 270 pounds, he moves like a guy much smaller and has the type of freak athleticism that is hard to find at any position. His older brother, Penei, is well on his way to becoming a first-round pick and is a guy we clearly undervalued as a recruit. I don't think we should make that mistake again, and the younger Sewell looks cemented as a five-star in this year's class.
5. BRYCE YOUNG 
I know we have D.J. Uiagalelei as our No. 1 overall prospect, and it's hard to argue with his upside as a prospect. But I think Young is showing this fall that he belongs in the discussion for the nation's top quarterback. Young doesn't have prototypical size, but as the game continues to evolve it's clear that past trends no longer apply to future results when it comes to cookie-cutter quarterbacks. There's a reason that Young was the No. 1 target for several coaches with an established record of producing quarterbacks and Young has a chance to be a star and be the next 6-foot-or-shorter quarterback to be mentioned among the nation's elite.