Rivals Rankings: How Cassidy's top 5 would look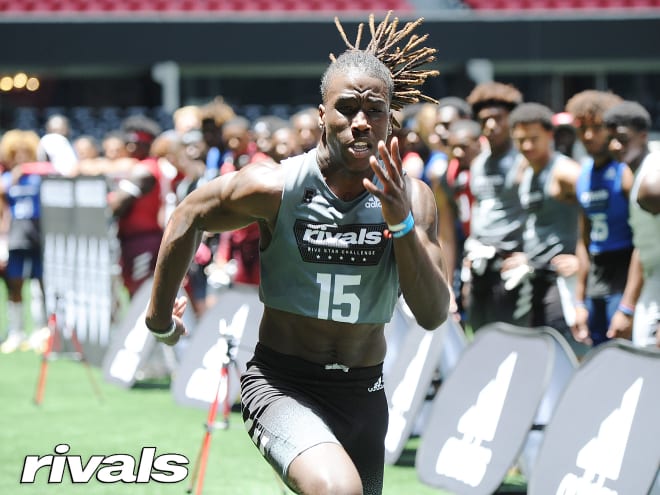 The latest Rivals Rankings were released in August amid plenty of discussion and debate among the recruiting analysts. Here's how Rivals.com Florida Analyst Rob Cassidy would have ranked his top five if he had the only vote.
1. KELEE RINGO
Let me start by saying I don't think Kelee Ringo is the best high school football player in America as things stand, but I do believe he has the highest upside in college. I also believe in taking the odds, so me placing the Arizona-based prospect at No. 1 overall is playing things safe.
History suggests a 6-foot-3, 195-pound cornerback that runs a 4.35 laser-timed 40-yard dash is going to be selected near the top of the NFL draft. Ringo's versatility combined with his ability to close makes him a near can't-miss prospect. He has every single tool you want in a player and should easily be molded into a star on the college level.
*****
2. BRYAN BRESEE
Very few players in America have handled top-flight competition the way Bryan Breese has at national camps. The film backs up his offseason performances as well. The five-star defensive tackle blows most observers away with his raw power, but his light feet and agility aren't discussed enough. Bresee appears to be the total package and I would listen to an argument for ranking him No. 1.

*****
3. JUSTIN FLOWE
Flowe has good size and an ultra-rare motor to go along with some of the most notable explosiveness I've seen in a linebacker prospect. He flies around the field and has built a reputation as a big hitter. His size-speed combination is what grabs headlines, but he's also incredibly agile, as he's shown in camp situations that ask him to cover downfield in ways he'll never be forced to do in games.

*****
4. ELIAS RICKS
I like Ricks near the top for the same reasons I like Ringo, but the IMG Academy corner is a little smaller and a little slower than Ringo, which lands him at No. 4. Still, I've seen Ricks in games and in camps, and he is clearly a lockdown corner with a future in the NFL. He's more technically sound than Ringo at this juncture, which should help him make a massive impact early in his college career.

*****
5. DEREK WINGO
Wingo's development has been incredible to behold, as the ultra-athletic linebacker seems to be getting bigger and faster with each passing month. The leader of one of the best high school teams in America, Wingo has shined playing quarterback, linebacker and even defensive tackle this season, showing a rare versatility and top-notch athleticism.
The Florida commit weighs nearly 220 pounds and moves with the grace of a gymnast. He's big, quick and aggressive, which are three qualities I'll always bet on in a middle linebacker. Wingo is due for a rankings bump in my opinion. The sky's the limit once he gets to college and concentrates solely on developing into a star linebacker.