Rivals Camp Series Dallas: Recruiting Rumor Mill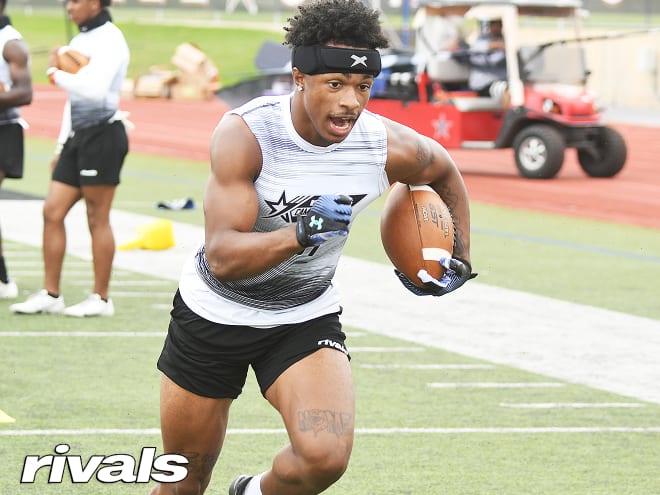 The 2025 four-star running back who recently transferred from Beebe, Ark., to The Woodlands, Texas committed to Penn State in late April as he loved the coaching staff there, the attention from coach James Franklin and Ja'Juan Seider and he sees it as RBU. Penn State is still locked in with his commitment but Barker recently received new offers from TCU and Wisconsin and trips to Florida State and Tennessee are being considered.
*****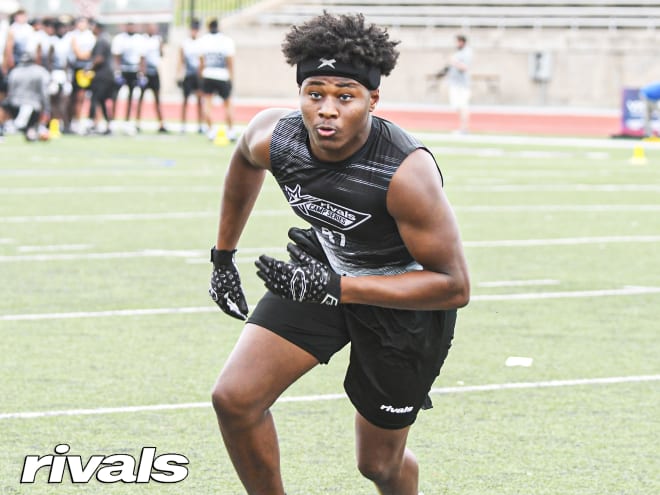 The 2025 linebacker from Dallas (Texas) Skyline is close to 20 offers already and his recruitment remains wide open but Barnes has noticed that Notre Dame has made him a huge priority recently. The coaches in South Bend check on him at least once a week and it's made an impression on the big, physical linebacker who also said Texas A&M has been right in the mix as well.
*****  
An official visit to Michigan State is being planned and likely one to Nebraska where his brother, Marques, plays so that could be a significant consideration as his recruitment continues. The three-star defensive back from DeSoto, Texas also likes Penn State, Oregon, Washington and Arkansas so far in his recruitment but this could end up being a Big Ten West battle.
*****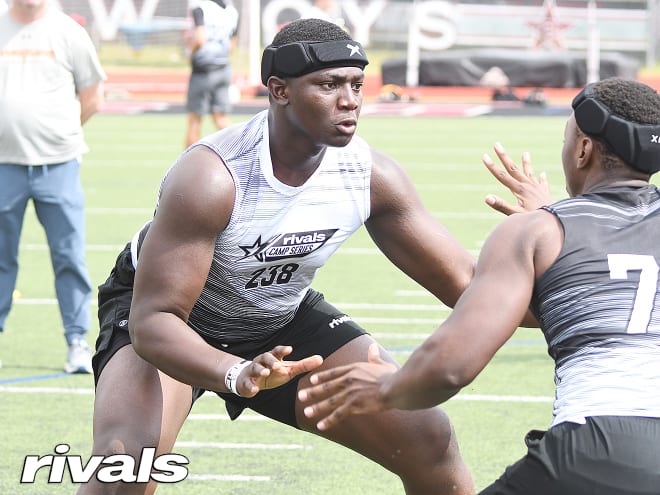 The 2025 standout offensive lineman from Lewisville, Texas will visit with the Longhorns on Friday and it's a big trip as coach Steve Sarkisian and position coach Kyle Flood make a serious pitch to the four-star prospect. But the feeling at Rivals Camp Series was that Oklahoma had the edge in his recruitment especially since he has such a strong bond with position coach Bill Bedenbaugh but Texas A&M is absolutely still right there, too. TCU, Penn State, Ole Miss, Michigan and Nebraska are others to watch.
*****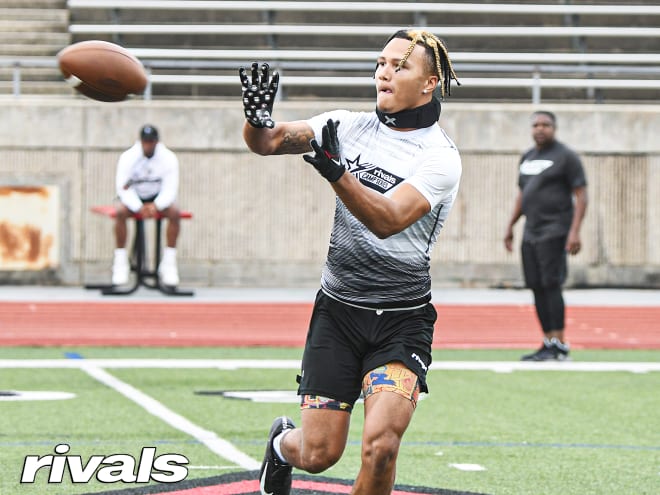 Penn State, Tennessee and TCU are the three schools standing out most to the 2025 four-star receiver from The Woodlands, Texas and all three seem to have a real shot at him. Farrakhan loved a recent visit to Happy Valley and he feels like a huge priority to the those coaches, the Tennessee offense is incredibly appealing to him and the four-star visited TCU on Friday and loved it.
*****  
Over the last few months, some of Marsh's early standouts have changed while others have stayed constant including Texas being high on the list. Oklahoma and LSU have also remained as serious contenders for the 2025 four-star receiver from Katy (Texas) Jordan and now USC and Texas A&M are being mentioned more by Marsh, who won the wide receiver MVP award at Sunday's camp.
*****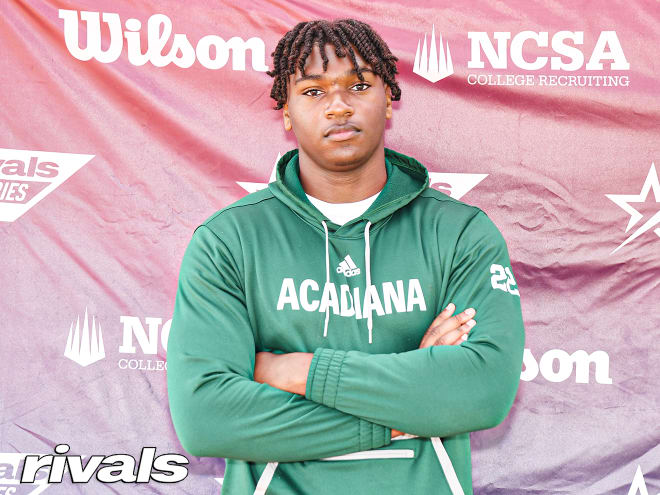 The four-star defensive tackle from Lafayette (La.) Acadiana did not participate in Sunday's camp as he was there to support his younger brother but there was a lot of news around McKinley, who's planning to visit Ohio State, Oklahoma, Texas A&M and Texas in June. There is some chatter that the Sooners could be the sneaky favorite here but still so many feel that it's going to be tough to pull him out of state and so LSU might still be the favorite,
*****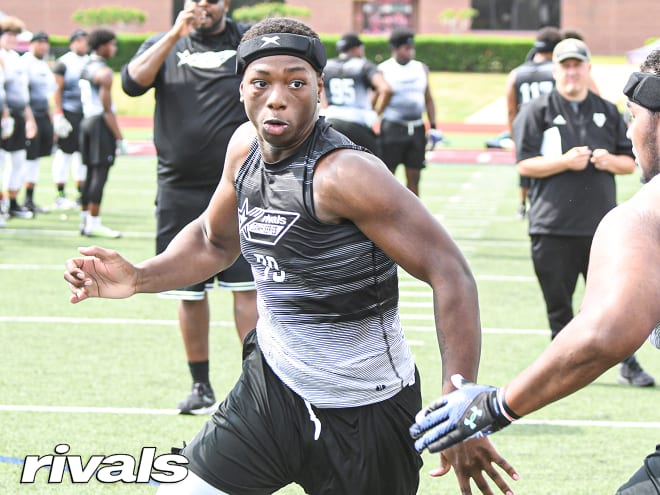 It's still early and many more offers could come in because the 2025 four-star defensive end is so talented but Texas A&M and Texas Tech have made the biggest impression in Morgan's recruitment. The Red Oak, Texas standout likes that Aggies assistant Terry Price and Red Raiders staffer James Lockhart are so actively recruiting him. Those two are definitely highest on the list at this point but Morgan still has tons of time left in his recruitment.
*****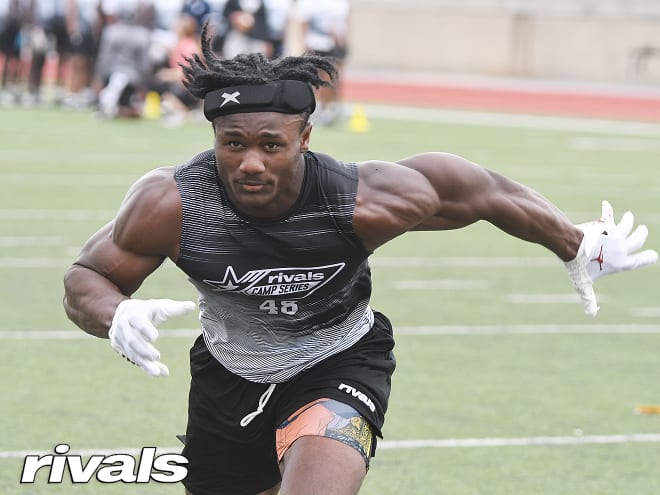 Texas A&M is definitely a major contender for the 2025 four-star linebacker from Dallas (Texas) South Oak Cliff but Riggins was wearing Oklahoma gloves at Sunday's camp and also talked very highly about the Sooners prior to the event. This could end up being a two-team race as the 2025 standout figures out his recruitment with the Aggies and Oklahoma battling it out.
*****  
Arizona State could be emerging as the team to beat for the very talented four-star defensive back from Lewisville, Texas although SMU, Arkansas and many others are not giving up yet. It would also not be surprising to see more offers come in soon because Nkuba is very athletic and he has tremendous length so others could get interested but the Sun Devils are definitely becoming a main player for him.
*****  
A new offer from Texas is definitely huge in Williams' early recruitment and the Longhorns could carry a ton of weight as things stay busy for the 2025 four-star receiver with nearly 30 offers. But Ohio State could be an interesting destination as well since the Red Oak, Texas standout is originally from Pittsburgh and is only a few hours drive to Columbus.