Three-Point Stance: Ryan Keeler, Rivals Camp alums in the NFL Draft, NCAA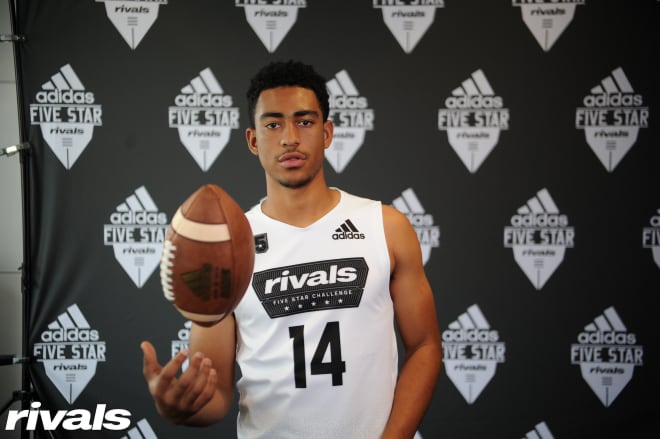 Rivals national recruiting analyst Clint Cosgrove has thoughts on the recent passing of a UNLV football player, Rivals Camp Series alums in the 2023 NFL Draft and the NCAA's attempt to speed up football games.
Remembering Ryan Keeler
The world lost a talented and beautiful soul on Feb. 20 when former Rutgers and current UNLV football player Ryan Keeler unexpectedly passed just five days after his 20th birthday. Ryan will be remembered for his talents on the field by many, but many more will remember him for the lasting impact he left on their life off the football field.
Whether it was my time spent as a coach, scout or national recruiting analyst for Rivals, my entire professional career has revolved around college football players and recruits. As a coach you often get to know a player - and in many cases their family - on an extremely personal level. As a scout you are a little more removed from the player with some relationships only going as far as an evaluation and a message gathering information. The recruiting analyst role tends to fall somewhere in-between the role of a coach and a scout as the job requires you to engage with individuals via interviews and staying up to date with everything that happens throughout their recruiting process.
No matter what my professional role has been, and how it relates to recruiting, the one constant has been there are always players who I get to know on a deeper level than football. Ryan Keeler was one recruit in particular who I was fortunate enough to develop a close relationship with - as I was constantly around him during his days as a rising star on the football field. His infectious smile, outgoing personality and overall care for all who he came in contact with was incredibly powerful and hard to ignore.
To know Ryan was also to know his dad Herb and his brother Matt who is currently an offensive lineman for Texas Tech and recruited by my dad, making the ties even tighter. Many were drawn to Ryan because he was a talented football player, but most were drawn to him because he was an incredibly special person and the world was a better place because of his time spent with us. My thoughts and prayers go out to all that were affected by the loss of Ryan Keeler.
*****
From the Rivals Camps Series to the NFL Combine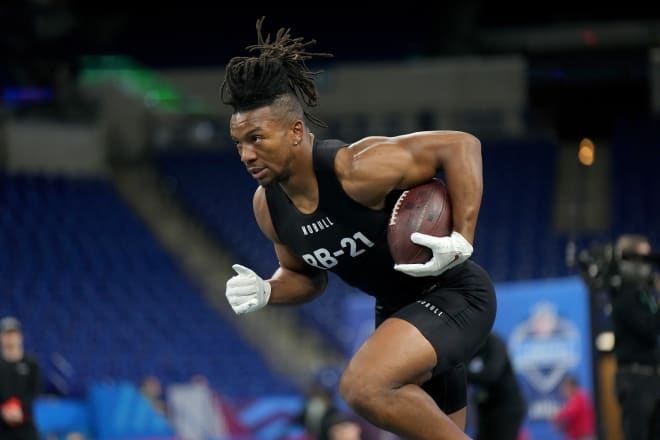 With every new draft class comes a new batch of players that once earned their stars during the Rivals Camp Series. Here is a look at four RCS veterans whose stock is rising heading into the 2023 NFL draft.
The No. 1 overall all-purpose running back in the 2020 class arrived to the Rivals Camp Series as a late addition with four-stars to his name at the time. He went on to put on a show at the camp by earning running back MVP honors and later earning a fifth star.
Five-star running backs are becoming a rarity as their chances of being drafted in the first round have become slimmer by the year. But after a standout combine performance, Robinson has a legit chance of going day one and living up to his five-star status.
The former five-star and one-time USC commit who eventually signed with Alabama earned MVP honors for his position at the 2019 Rivals camp in Los Angeles. This is the same camp that Bijan Robinson earned his MVP honors and that is a true testament to the talent that the Rivals Camp Series events have attracted over the years.
Young may have not done himself any favors at the combine by forgoing most of the testing and only measuring in at 5-foot-10 and 204 pounds, but he is still likely to come off the board early in the first round.
"Hendon is a high potential guy" was a quote that national recruiting analyst Adam Friedman said about the one-time Rivals Camp Series participant when he originally signed with Virginia Tech out of high school. Friedman couldn't have been more spot on. The high three-star went on to finish his career at Tennessee and was a huge part of the Vols' transformation this past season.
Hooker was projected as an early Heisman favorite by many last season and although that didn't happen he did win SEC offensive player of the year honors. An ACL tear toward the end of the season leaves a lot of questions surrounding his draft status but many see Hooker as being a potential starter behind center in the NFL.
Richardson first made a name for himself when he was named one of "Ten prospects that played their way onto the radar in Orlando" after attending the Rivals Camp Series event in Florida as a sophomore. Richardson had offers from Louisville and Southern Miss when he attended the camp, but went on to be a four-star and one of the most coveted quarterbacks in the nation prior to signing with Florida.
Richardson may have made his way onto the radar at the Rivals Camp Series, but it was his performance at the NFL Combine that has vaulted his draft stock and put him on the cusp of being a household name. The former Gator tested better than any quarterback at the combine by running a 4.43 40 while measuring in at 6-foot-4 and 244 pounds.
*****
NCAA wants to speed up the college game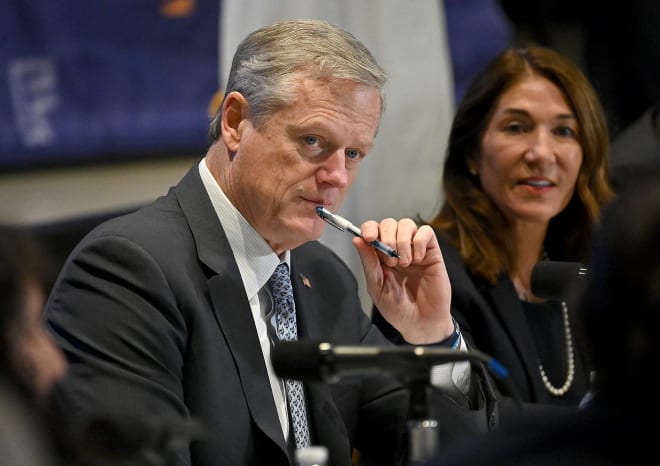 The NCAA recently proposed three timing rule changes intended to reduce the time it takes to complete a game and all three will likely be implemented if approved by the NCAA Rules Oversight Panel on April 20.
The first and most likely to impact the game would put an end to the clock stopping upon a first down gained unless it occurs during the final two minutes of a half. This follows the NFL model and although I understand the proposal from a game flow perspective, I also find it to come at an odd time considering college football scoring offense is on the decline. As a former defensive coach I am all on board with the change, but I am not sure this is in the best interest of the game as it will reduce the number of plays and likely further reduce offensive scoring. Fans typically want to see points and this is a step in the opposite direction.
The second would prevent teams from calling consecutive timeouts, and although it should have minimal impact on the game, I would prefer the rules not dictate how a coach wants to utilize their timeouts. You are given three for a reason and you should be able to use them however you want. This will mostly impact icing the kicker which can sometimes be considered a bore to the fans, but it also creates suspense and a level of a chess match between opposing coach and kicker, which I have always appreciated. I also question if this could become a safety issue in some instances where a player doesn't go down as hurt, but should not be in the game coming out of a timeout.
The third clock proposal is for penalties committed at the end of the first and third quarter to be carried over and enforced on the first play of the next quarter. I see this as a step in the right direction as it will speed up the game with little consequence aside from extra stoppage time and unnecessary free plays which will ultimately improve the overall flow of the game.