Southeast Spotlight: Toughest 2024 rankings questions
The next major rankings update is on the horizon for the 2024 class, and big decisions are left to be made regarding the top prospects in the region. Here are the five toughest questions we will face in the Southeast Region.
Are there new five-star receivers?
The 2023 class in the Southeast was loaded at receiver, and the 2024 class is arguably just as talented at the top. Headlining the list after the last rankings refresh was Jeremiah Smith followed by fellow five-star teammate Joshisa Trader. But after the 2022 season, more receivers in the region worked their way into the five-star conversation.
At the top of that list on the borderline bump was Colquitt County's Ny'quavion "Ny" Carr, who hauled in 62 passes for 1,051 yards with 10 touchdowns this past season. His explosive speed and big-play ability may be too much to pass on in the latest rankings.
Bredell Richardson, Zion Ragins, James Madison, Jalewis Solomon and Zycarl Lewis Jr. are also worth mentioning as standout receivers who could work their way into the five-star ranks.
*****  
Who is the top prospect in Georgia?
*****  
Who is the top QB in the Southeast?
Georgia regularly produces the best talent at quarterback but early on in the 2024 cycle it is Florida with the headliner signal callers, led by LSU commit Colin Hurley and IMG Academy dual-threat Jayden Bradford. Challengers to watch over the offseason include Riley Trujillo, Josh Flowers and Davi Belfort.
The gunslinger who may have built the most momentum after a strong junior season was Jake Merklinger. The Calvary Day four-star didn't have gaudy passing numbers but still completed 67 percent of his attempts with 32 touchdowns and only two interceptions.
*****  
Behind Jeremiah Smith, who is the best player in Florida?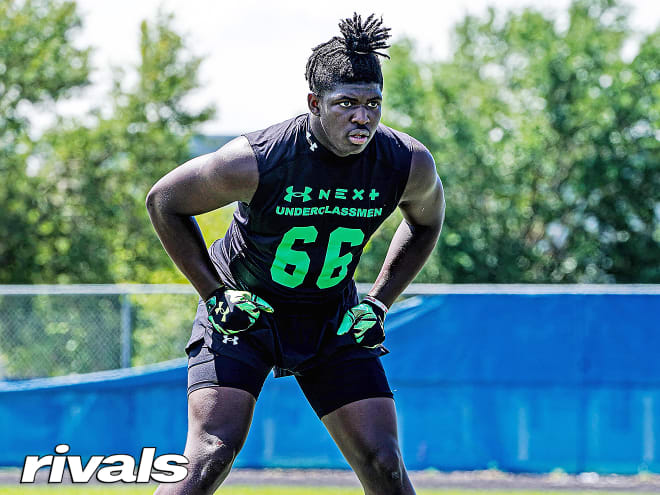 The Sunshine State claimed three five-stars in the last update: Jeremiah Smith, TJ Capers and Joshisa Trader, but did someone rise to the occasion to surpass Capers or Trader?
Over at IMG Academy, David Stone had a great season in the defensive trenches. Stone's ability to occupy interior linemen opened up lanes for his linebackers and alleyways for his ends. Through the constant double teams, Stone was still a force against the run while putting pressure on QBs.
Another player who did not disappoint was offensive lineman Eddy Pierre-Louis. Pierre-Louis is more than a massive player winning battles with his quick feet, hand placement and strength. Other risers in the conversations included Ernest Willor, Charles Lester and Ellis Robinson.
*****
Who is the best running back in the region?