Rivals Crossover 2012: No. 1s Dorial Green-Beckham vs. Shabazz Muhammad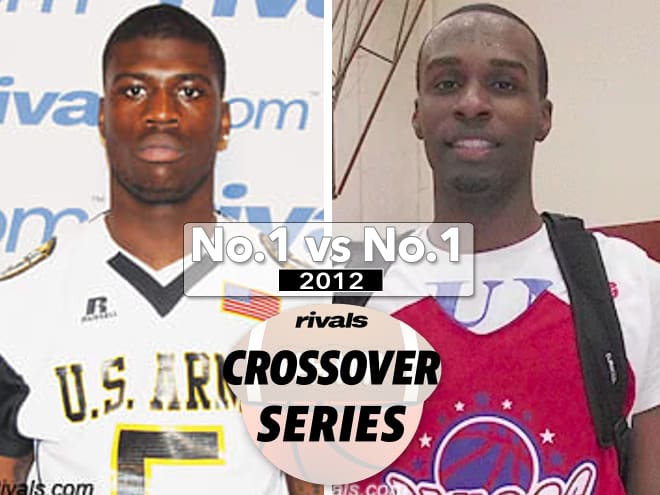 BASKETBALL: Shabazz Muhammad
Bossi's take: A strong and physical wing from Las Vegas, Muhammad just beat out Kentucky-bound big man Nerlens Noel for the No. 1 spot in 2012. His lone season at UCLA began with controversy while he was suspended by the NCAA (who ended up firing the investigator in his case) for alleged improprieties. Once cleared, Muhammad won the Pac-12 Freshman of the Year award and left for the NBA Draft where he was taken 14th overall by the Utah Jazz. He was traded to Minnesota and averaged nine points per game over five NBA seasons before making his way to China where he's still playing.
FOOTBALL: Dorial Green-Beckham
Farrell's take: DGB had only one question mark coming out of high school and that was in regard to consistent hands. But we looked at him as the next Megatron at the college and NFL level but that never happened despite a few glimpses here and there. He was a second round pick based on potential despite some issues in college and was effective at times in the NFL but never made it fully.
And the winner is ... While Muhammad's NBA career didn't last as long as expected, he's certainly had a far more successful run than Green-Beckham and he's the choice. Unfortunately, Green-Beckham's off the field troubles have prevented us from ever knowing just how good he could have been.