Rivals Crossover Series: 2010 No. 1s, Josh Selby vs. Ronald Powell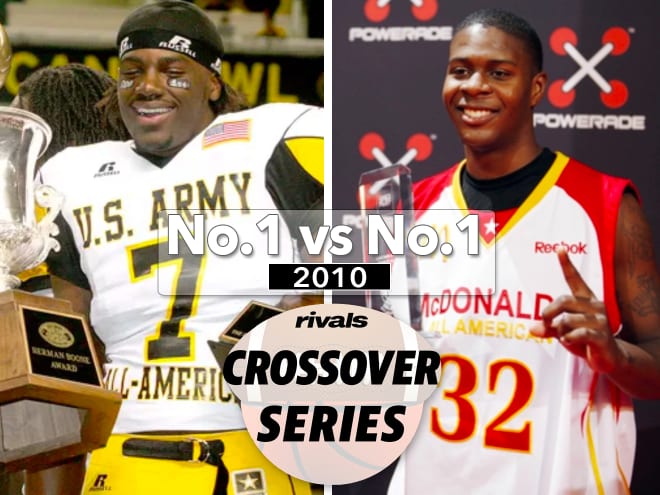 BASKETBALL: Josh Selby  
Bossi's take: A high-flying and hard-nosed combo guard from Baltimore, Selby beat out others like Kyrie Irving and Harrison Barnes to earn the top spot in 2010. Initially committed to Tennessee, he ended up at Kansas where his career began with an NCAA suspension. He showed some promise before injuries derailed him. After averaging just 20 minutes per game as a freshman, he entered the NBA Draft and was taken 49th by the Memphis Grizzlies. For a time, things looked promising after he shared MVP honors with future star Damian Lillard in the 2011 NBA Summer League. But, he couldn't stick, playing in just 38 career games.
*****
FOOTBALL: Ronald Powell  
Farrell's take: Powell was a freakish talent who could have been a defensive end, linebacker or tight end in college. His career at Florida was marred with injuries and he never got a chance to show his true potential. He played one season with the New Orleans Saints, almost exclusively as a special teams player.
*****
And the winner is ... 
Things didn' particularly well for either Powell or Selby in college or the pros. We'll give a slight edge to Selby for at least appearing in the NBA in two different seasons.