Rivals Crossover Series: No. 1s in 2005, Gerald Green vs. Derrick Williams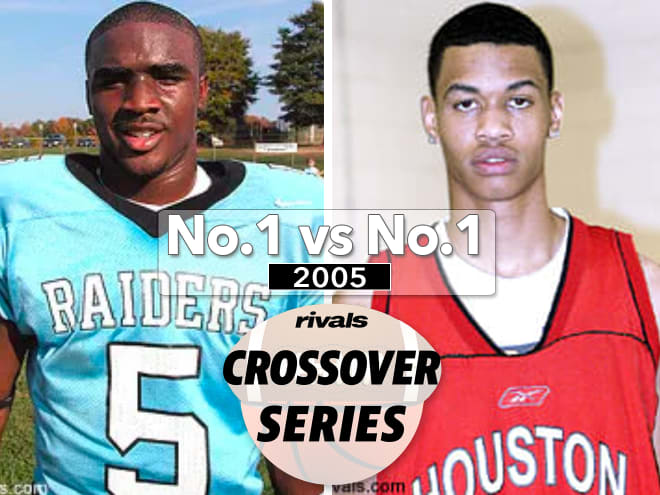 Basketball: Gerald Green
Bossi's take: A high-flying wing from Houston, Green committed to Oklahoma State, but elected to enter the NBA Draft and was taken 18th overall by the Boston Celtics. While he's not been an All-Star and had some times where his career looked to be in jeopardy, he has ended up carving out a nice living for himself. Over the course of a 12-year career he averaged nearly 10 points per game and had a memorable performance in which he won the 2007 slam dunk competition at NBA All-Star Weekend.
*****
Football: Derrick Williams 
Farrell's take: Williams had a very solid freshman season at Penn State, but fell off a bit after that due to injuries and some offensive changes. He never broke out the way we expected and he's one of our least successful No. 1 players. He was drafted in the third round by the Tennessee Titans, but his NFL career never got off the ground.
*****
And the winner is ... 
This is a battle of two underachievers, but Green clearly takes the win here. He had a long NBA career and Williams never made it.