Rivals Crossover Series: No. 1 vs. No. 1 in 2003, LeBron vs. Sims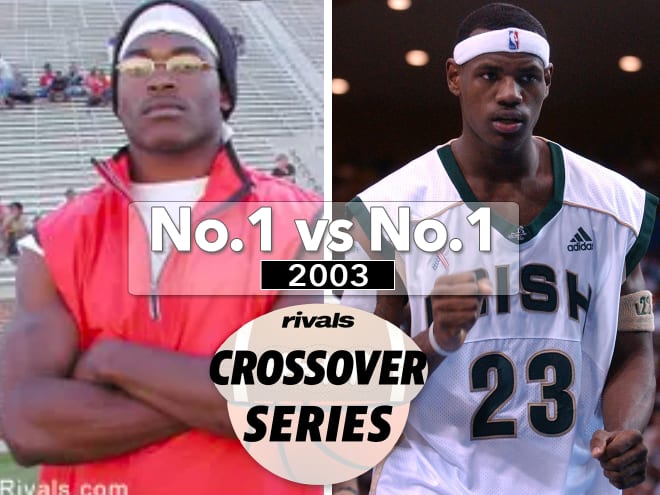 Introducing the Rivals Crossover Series, a weeklong look at some historic figures in football and basketball, merging our two sports into one storyline.
In this piece, national football recruiting director Mike Farrell and national basketball analyst Eric Bossi look at the No. 1 player from each sport and compare their national influence and success. We start it off with the class of 2003.
Basketball: LeBron James
Bossi's take: A truly transcendent talent, LeBron James isn't just the greatest basketball player of the Rivals.com era, he's in the conversation for greatest player of all-time. After skipping college, the phenom from Akron is now in his 17th season in the NBA and has appeared in 16 All-Star games, won four MVP awards, won three World Championships a pair of Olympic gold medals and he was even on the NBA's All-Defensive first team five straight years.
Listing all of his accolades would be impossible and now in his second year with the Lakers, he's showing no signs of slowing down anytime soon.
Football: Ernie Sims
Farrell's take: Ernie Sims was a very talented linebacker and running back in high school who had a good career at Florida State, was a first-round pick and had a solid NFL career. He pales in comparison to James but he was darned good.
I felt Reggie Bush should have been No. 1 in 2003 (he finished No. 2) but even his amazing career would fall short of LeBron.
And the winner is ...
Uh, well, this isn't really fair to Sims. LeBron would win in a battle against any Rivals' No. 1 football player. The King is the most decorated and successful athlete, regardless of sport, since Rivals.com came into existence.