Recruiting Cheat Sheet: WR flips to USC; Georgia makes moves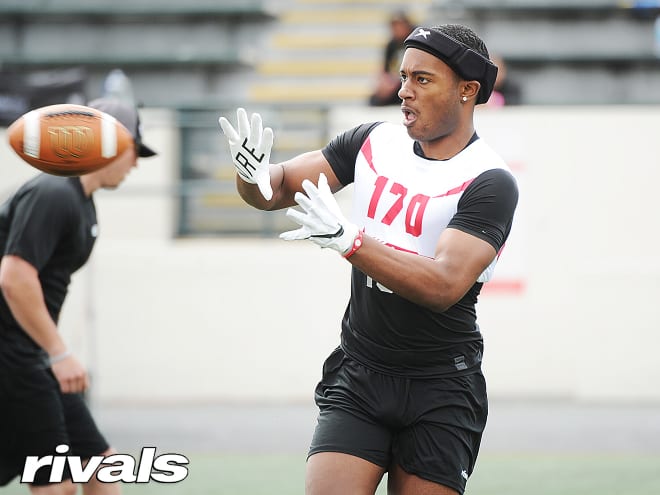 *****
THE NEWS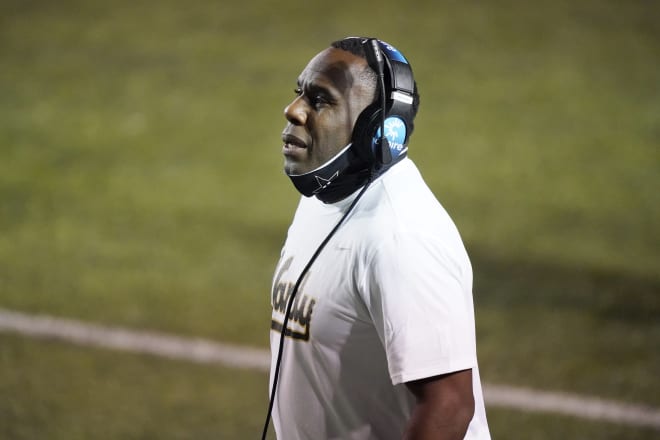 Vanderbilt fired head coach Derek Mason on Sunday after an 0-8 start to the 2020 season. He was head coach of the Commodores for seven years. Vanderbilt offensive coordinator Todd Fitch is serving the interim head coach until a replacement for Mason can be found.
Check out VandySports.com for all the latest on their search for a new head coach and reaction from the current Vanderbilt commits.
*****
South Carolina's search for a new head coach rages on. The Gamecocks fired Will Muschamp a few weeks ago, and athletic director Ray Tanner is zeroing in on a few names. Get the latest on where the search for their next head coach stands at GamecockCentral.com
*****
Rivals100 defensive back Terrion Arnold has trimmed his list of contenders from 11 down to five. The Florida native is now only considering the Gators, Alabama, Georgia, LSU and Texas A&M. The All-SEC short list isn't much of a surprise, and all of these contenders have plenty of time to jockey for position. Arnold is expected to take his recruitment all the way to the February Signing Day, bypassing the Early Signing Period coming up later this month.
*****
Rivals250 cornerback Nyland Green has shut down his recruitment and will announce his commitment on Tuesday. At various points in his recruitment the Georgia native had been trending toward Clemson, Auburn, Tennessee and Georgia. Green is playing this very close to the vest as his decision date nears.
*****
Former South Carolina commit George Wilson will be signing on Dec. 18, the third day of the Early Signing Period. The Virginia Beach native narrowed his focus to three finalists on Thursday. Auburn, North Carolina and Florida State are the only remaining contenders for Wilson, but the FutureCast picks for the Tigers are piling up.
*****
THE COMMITMENTS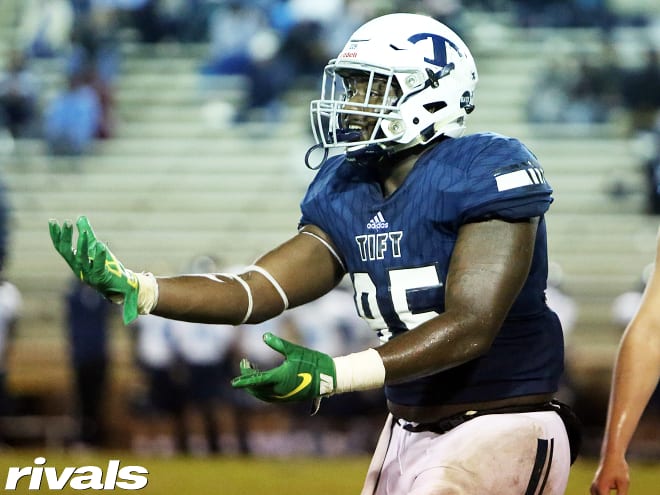 *****
THE DECOMMITMENTS 
Rivals100 linebacker Terrence Lewis was the biggest decommitment in a week filled with them. The longtime Vols commit is taking a look around, but things appear to be moving quickly, with Auburn being the potential landing spot. Auburn isn't the only team chasing the Florida standout though. Texas A&M and Miami are rumored to be involved.
*****
What seemed to be inevitable happened on Thursday night. Rivals100 quarterback and longtime USC commit Jake Garcia announced his decommitment from the Trojans. Garcia, along with Rivals250 quarterback Miller Moss, have been committed to USC and the Trojans are also pursuing Rivals250 quarterback Jaxson Dart. The likelihood of USC signing all three quarterbacks was very low, and Garcia had been trending toward decommitting for months. He moved from Southern California to Georgia when the fall football season in California was canceled, and now it appears Miami has the momentum to potentially sign him later this month during the Early Signing Period.
*****
Auburn lost a commitment from Rivals250 running back Armoni Goodwin. The in-state prospect is keeping the Tigers among his top schools, but he is also considering LSU, Florida State, Georgia and Alabama.
*****
LSU and Rivals250 linebacker Naquan Brown parted ways on Thursday. The Virginia Beach native picked the Tigers over Miami, Penn State, Pittsburgh, Tennessee and Virginia Tech on July 1. So far, NC State, Tennessee and Pittsburgh have reached out to gauge his interest now that he is available again.
*****
Florida State has been suffering from some bad headlines lately and losing Rivals250 quarterback Luke Altmyer didn't help. The Mississippi native now appears to be trending toward staying in-state for his college career. Meanwhile, the Noles no longer have a quarterback commit in their 2021 recruiting class.
*****
Boston College has put together an outstanding recruiting class this year, but losing four-star Trevin Wallace certianly doesn't help. The Georgia native saw his recruitment blow up after releasing his film from earlier this season. Look out for Auburn, Kentucky, LSU, Ole Miss and Tennessee.
*****
While the Trojans picked up a commitment from Ware-Hudson, they lost one in Joshua Moore. The Georgia native flipped to USC from Stanford in October after committing to the Cardinal in May. Moore is now looking for a new home, his third commitment, before the 2021 recruiting cycle wraps up.
*****
Miami and defensive tackle Savion Collins split on Thursday. The defensive tackle originally committed to the Canes back in September of 2018. Florida had been involved with Collins, but it appears momentum has also slowed on that front.
*****
There have been a lot of decommitments involving the two top programs in the Magnolia State this week. Mississippi State lost commitments from running back Amariyon Howard, defensive back Myzel Williams, and wide receiver Brandon Buckhalter. Receivers Cameron Brady and Drew Donley split with Ole Miss this week also.
*****
Other notable decommitments:
Defensive tackle Anthony Hundley decommitted from LSU
*****
*****
  WHAT TO WATCH FOR THIS WEEKEND  
It should be a busy weekend for commitments, but two to keep an eye on are Rivals250 quarterback Luke Altmyer and linebacker Nyair Graham. Altmeyer's commitment is supposed to be coming around noon on Friday, so he may already be committed by the time you read this, depending on your time zone.
Graham was supposed to commit next summer, but he moved his commitment up to Saturday. The 2022 three-star from New Jersey named Penn State, Maryland, Miami, Nebraska and Syracuse his top five. Graham hasn't been able to take many visits, but he has worked hard to get informed throughout the dead period.
*****
There will be a couple notable visits this weekend. The first is defensive back Ceyair Wright taking a trip to Notre Dame. The Rivals250 prospect from California recently visited Michigan and just took a trip up to Oregon. ... Rivals250 No. 1 Maason Smith is scheduled to return to Baton Rouge to see LSU again. His friend and fellow five-star, Korey Foreman, was supposed to visit LSU as well but had to cancel the trip. His plans change quickly, so he could end up visiting somewhere else like USC or Arizona State, but no plans have been solidified just yet. ... Tristan Leigh, another five-star, is taking a trip this weekend. The offensive tackle out of Fairfax (Va.) Robinson is visiting Oklahoma for the second time during the pandemic. He is considering the Sooners along with LSU, Ohio State and Clemson.