Seven realistic candidates for the Vanderbilt vacancy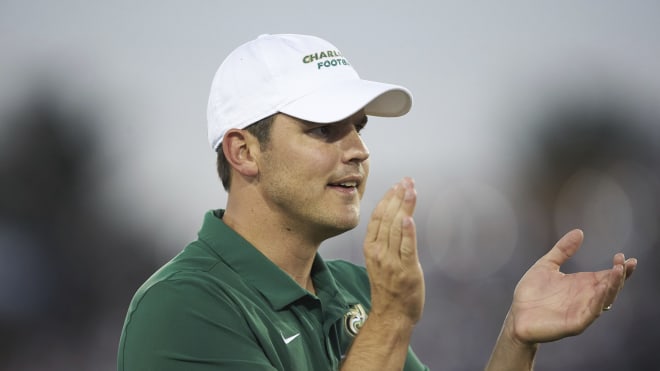 Vanderbilt has fired Derek Mason after seven seasons and a 10-46 record in SEC play. His final game was on Saturday when the Commodores fell to 0-8 with a loss at Missouri, 41-0.
Here is a look at some realistic candidates heading into the coaching search:
CLARK LEA, NOTRE DAME DEFENSIVE COORDINATOR
Lea could be the top target for Vanderbilt's opening for so many reasons. He's originally from Nashville, he was a walk-on for the Commodores, his father is still a big supporter in Nashville and this job could be a natural leap from Notre Dame defensive coordinator to his first head coaching job. Lea is definitely an up-and-comer in coaching circles and with so many connections to Vanderbilt this one makes a lot of sense. Here's the other thing: Any modicum of success with the Commodores, then Lea could bounce to an even bigger job a la James Franklin and possibly back to Notre Dame if Brian Kelly retires or goes to the NFL.
JEFF FISHER, FORMER NFL COACH
Fisher has tremendous name recognition and decades of NFL coaching experience plus he lives in Nashville and this could be a jumpstart for him to get back into coaching. He could also make an argument on the recruiting trail about knowing what it takes to make it to the NFL since he played at USC and was a seventh-round NFL Draft pick. Fisher has been out of coaching for about four years so that could be an adjustment and he doesn't have any college coaching experience but Fisher has an all-time winning record and that could be compelling.
WILL HEALY, CHARLOTTE HEAD COACH
Healy is only 35 years old so a jump to the SEC would be significant but he's already turned Austin Peay from an 0-11 team to an 8-4 team by his second year and then he made Charlotte a 7-6 team in his first season there in 2019. It would be a somewhat risky choice since he does not have a long resume to work with but Healy appears to clearly be one of the young, emerging coaches in college football. He knows how to win, he was a college quarterback and he's young and energetic, maybe just the right amount of belief that he could make the Commodores a winner.
JAMEY CHADWELL, COASTAL CAROLINA HEAD COACH
Chadwell has an offensive mind, he had a winning record at North Greenville and Charleston Southern and now has Coastal Carolina not only ranked nationally but also undefeated so far this season. He's a feel-good story, he has coached at all levels and he's now turned the Chanticleers into a legitimately tough program to beat as Coastal Carolina has taken down Kansas, Louisiana, Appalachian State and others so far this season.
LANCE LEIPOLD, BUFFALO HEAD COACH
Leipold is a big-time winner and an offensive mind and if recent success is any gauge, Buffalo just scored 70 points in a win over Kent State this past weekend. He went 109-6 at Wisconsin-Whitewater. Even at Buffalo, Leipold has a winning record at 35-32 and the Bulls had a 10-win season in 2018. Leipold could bring an innovative offensive mind to Vanderbilt, a winning mentality and although he doesn't have tremendous name recognition, he does have success and that could make him appealing.
MIKE BAJAKIAN, NORTHWESTERN OFFENSIVE COORDINATOR
Bajakian could be a long shot but he has quickly turned around Northwestern's offense into at least a threat that can move the ball and score after the Wildcats really didn't do much on that side of the ball in 2019. Quarterback transfer Peyton Ramsey is a big help but Bajakian knows the balance between academics and athletics, the Wildcats have a balanced attack with the run and pass and he has a long resume as an offensive coordinator and quarterbacks coach both in college and the NFL.
FRANK CIGNETTI, JR., BOSTON COLLEGE OFFENSIVE COORDINATOR
This is another wildcard but if Vanderbilt wants to focus on a more offensive-minded coach with a lot of experience in the NFL and college which could also help in recruiting then Cignetti could be an interesting choice. Cignetti has worked with Aaron Rodgers, Eli Manning, Sam Bradford and many other pro quarterbacks. He's also been an offensive coordinator and quarterbacks coach throughout the college ranks. Vanderbilt has scored 35 points just once this season. The Commodores have scored seven or fewer points three times. A spark on offense is definitely needed.