NFL Draft: Comparing top LBs with current recruits
The NFL Draft begins on Thursday, so today we continue our final look at the top players by position, moving to linebacker, along with a comparison to a class of 2020 or 2021 prospect.
1. ISAIAH SIMMONS, Clemson
Recruiting: Arkansas was considered the dream school but the Razorbacks never offered. Michigan and Nebraska got more involved but coaches weren't sure if he was better on offense or defense. After a bunch of Clemson defensive backs left for the NFL, the Tigers got more involved and landed him.
College stats: Simmons totaled 238 tackles (28.5 for loss) and 11 sacks in his four-year career but mainly over three seasons. He also added four interceptions and six forced fumbles.
Projection: Simmons is expected to be an early first-round pick and could go in the top five.
Comparison: Phillip Webb, 2020
Farrell's take: This is an impossible comparison as Simmons was a long, lean safety prospect out of high school and Webb is much more filled out. But Webb plays a similar game and arrives at the football the same way. He could be a star.
2. PATRICK QUEEN, LSU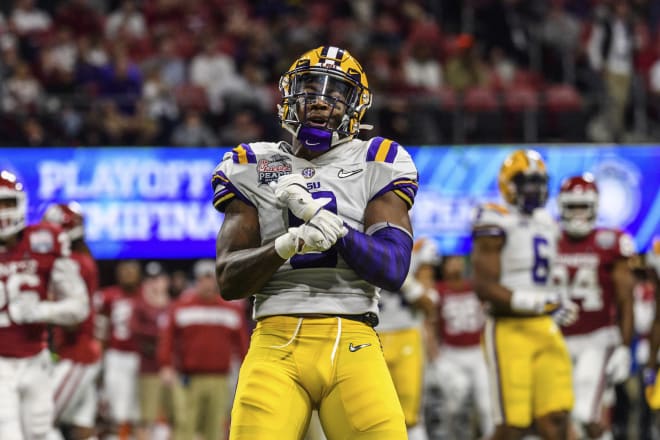 Recruiting: When Queen visited LSU for its junior day and landed an offer from the Tigers, the four-star linebacker committed on the spot. He was also a standout running back at the high school level.
College stats: In 29 games, Queen had 131 tackles (17.5 for loss) with four sacks. He also had an interception and a fumble recovery. Queen finished with 85 tackles this past season while helping LSU to the national championship.
Projection: Queen is expected to be taken late in the first round.
Comparison: Derek Wingo, 2020
Farrell's take: Queen was an elite athlete with great speed and Wingo has the same traits. They can each run down plays you don't expect and are surprisingly good in coverage.
3. KENNETH MURRAY, Oklahoma
Recruiting: Murray committed to Oklahoma over Texas and Texas A&M in the summer before his senior season. He grew up a fan of the Longhorns.
College stats: In three seasons at Oklahoma, Murray had 325 tackles (36.5 for loss) along with 9.5 sacks. He recovered two fumbles and forced one. As a sophomore, Murray finished with 155 tackles.
Projection: Murray is expected to be a late first-round draft pick.
Comparison: Cody Simon, 2020
Farrell's take: Simon is more filled out at the same stage but each arrives at the ball with aggression and can make plays in the backfield.
4. ZACK BAUN, Wisconsin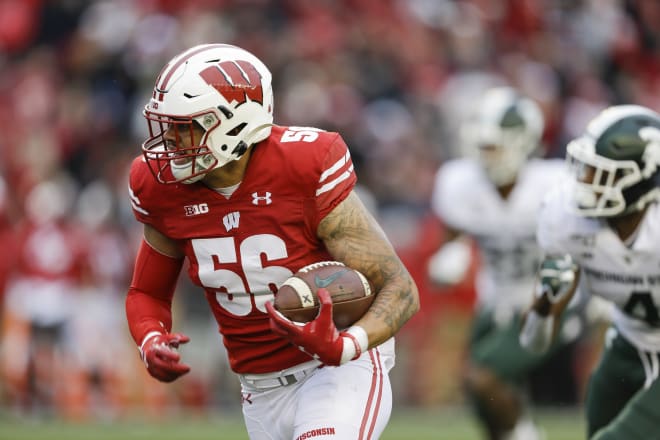 Recruiting: Rated as a three-star athlete, Baun committed to Wisconsin a few weeks before National Signing Day over his only other offer, South Dakota State.
College stats: Playing in only 34 games over three seasons, Baun totaled 152 tackles (30.5 for loss) including 15 sacks. He added three forced fumbles and two interceptions.
Projection: Baun is considered a fringe first-round draft pick.
Comparison: Trenton Simpson, 2020
Farrell's take: Baum was a tall, raw athlete coming out of high school who grew into a linebacker while Simpson is a five-star. Why the comparison? Because Simpson is still raw as well believe it or not and both have elite closing speed.
5. WILLIE GAY, Mississippi State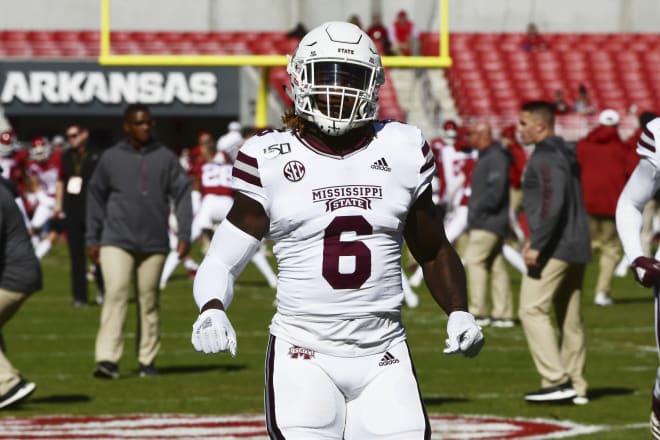 Recruiting: Gay is from Starkville, Miss., but he was not a lock to Mississippi State. The Bulldogs, LSU and Michigan were his frontrunners all the way up close to signing day. There were rumors that he was a silent commit to LSU for some time before he finally picked Mississippi State.
College stats: Gay finished with 99 tackles (11 for loss) and six sacks and he added three interceptions, two forced fumbles and two fumble recoveries over a three-year stretch in Starkville.
Projection: Gay is a wild card heading into the draft as he could go in the second round but could possibly fall to the third or fourth round.
Comparison: Terrence Lewis, 2021
Farrell's take: Gay was an exceptional athlete coming out of high school with length and excellent sideline to sideline ability. Lewis plays the same way.