NFL Draft: Comparing top DTs with current recruits
Derrick Brown, Auburn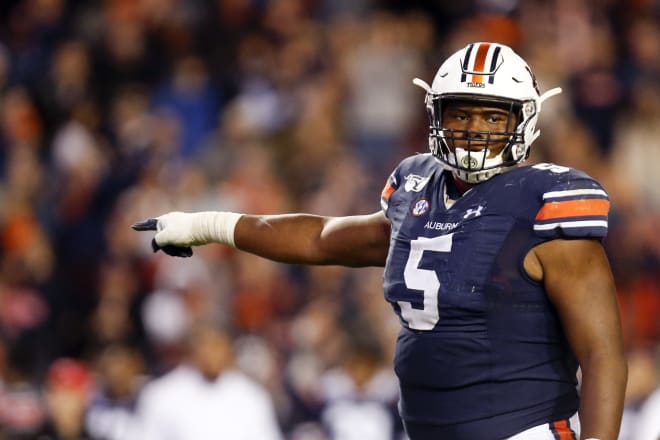 Recruiting: On National Signing Day, Brown picked Auburn over Georgia, Tennessee and Alabama and the five-star prospect also took an official visit to Mississippi State.
College stats: Brown totaled 170 tackles including 33 stops for loss and 12.5 sacks in four seasons with the Tigers. He also forced five fumbles.
Projection: Brown is expected to be a top-10 pick.
Comparison: Maason Smith, 2021
Farrell's take: Brown was a massive defensive tackle coming out of high school who also had surprising agility and Smith is similar. Brown was stronger at the same stage but Smith could be even more quick-twitch. Brown is one of the best DTs in recent years and Smith has that potential.
*****
Javon Kinlaw, South Carolina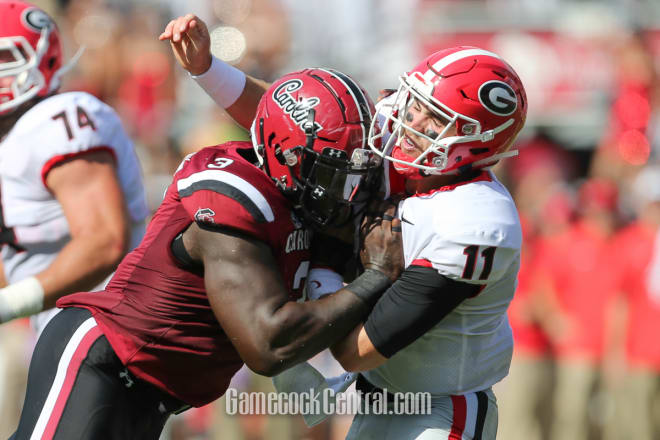 Recruiting: Kinlaw committed to the Gamecocks out of high school but then went to junior college and backed off his pledge. Alabama, USC and South Carolina became the frontrunners in his recruitment and he once again picked the Gamecocks.
College stats: In three seasons, Kinlaw had 82 tackles (seven for loss) along with 10 sacks. The former three-star had three forced fumbles in his college career but none this past season.
Projection: Kinlaw is expected to be an early first-round pick and he could be a top-10 pick.
Comparison: Gervon Dexter, 2020
Farrell's take: Kinlaw was a late bloomer who was a very good athlete and could have been a defensive end or tackle. Dexter has that same athletic ability and versatility, and he's much further along at the same stage.
SHARE YOUR THOUGHTS WITH SOUTH CAROLINA FANS AT GAMECOCKCENTRAL.COM
*****
Ross Blacklock, TCU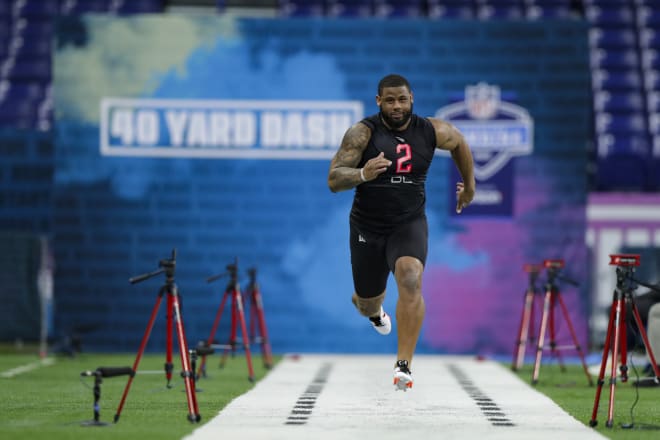 Recruiting: Blacklock committed to TCU over Texas A&M, Houston and Alabama at the Army All-American Bowl.
College stats: In 24 games over two seasons, Blacklock finished with 67 tackles (15.5 for loss) and 5.5 sacks. He missed the 2018 season with an Achilles injury.
Projection: Blacklock is a fringe first-round prospect.
Comparison: Justin Rogers, 2020
Farrell's take: Blacklock was a powerful pass rusher with a blocky build who could overpower but also surprise with speed and Rogers is an instant impact pass rusher from the inside for Kentucky.
*****
Justin Madubuike, Texas A&M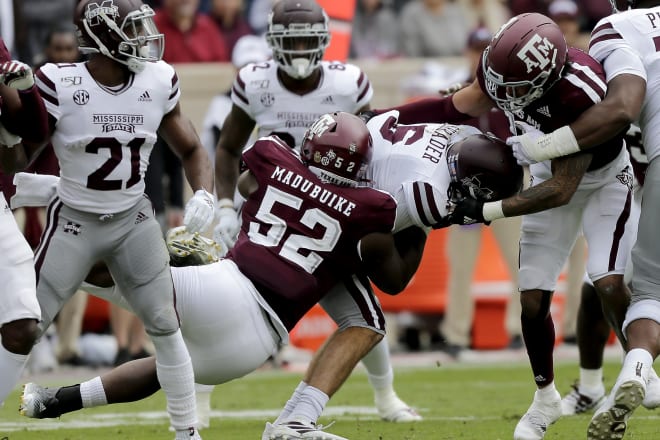 Recruiting: Madubuike committed to Texas A&M over Alabama, Ohio State, Texas and many others early in his senior season.
College stats: Madubuike totaled 105 tackles (24.5 for loss) along with 11 sacks and five forced fumbles in three seasons with the Aggies.
Projection: Madubuike is considered a fringe second-round pick who could also go in the third.
Comparison: McKinley Jackson, 2020
Farrell's take: Jackson will follow in the footsteps of Madubuike at A&M and has similar ability to shoot the gap and make plays in the backfield.
*****
Neville Gallimore, Oklahoma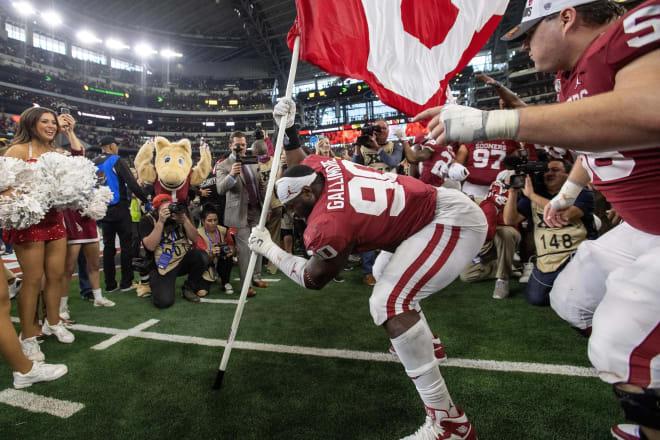 Recruiting: Gallimore committed to Oklahoma over Ohio State, Florida State and many others during the Army All-American Bowl.
College stats: Over a five-year career, Gallimore finished with 147 tackles (17 for loss) and 8.5 sacks. He also forced five fumbles including two in each of the last two seasons. He ran a 4.79 40-yard dash at the combine among putting up other impressive numbers.
Projection: Gallimore was projected as a fringe first-round pick who could fall into the second but a late surge heading into the draft has some projections into the first round.
Comparison: Timothy Smith, 2020
Farrell's take: Gallimore was a raw but athletic defensive tackle with impressive athletic upside and Smith is one of the more athletic DTs in the last few years, but more polished.