NFL Draft: Which conference produced most WRs over last 4 years?
There have been 126 wide receivers taken in the last four NFL Drafts with some conferences doing better than others. Here is a breakdown:
1. SEC - 26 WRs
There were some criticisms about Georgia's wide receivers last season, but over the last four years, the Bulldogs have put out more players at that position to the NFL than any other SEC school in recent years with six.
Mecole Hardman went the earliest in the second round followed by Riley Ridley and Malcolm Mitchell as fourth-rounders.

It was actually Ole Miss that gave Georgia the best run for its money with four picks during that stretch including first-rounder Laquon Treadwell and then second-rounders A.J. Brown and DK Metcalf in the last draft.
Texas A&M had three selections as did LSU. Out of all the other SEC programs, the only first-round pick was Calvin Ridley as Alabama, South Carolina, Auburn and Florida had two picks each. Missouri and Tennessee had one each.
Farrell's take: No surprise here with the SEC leading the way. What is surprising is that Georgia has produced the most wide receiver draft picks and Ole Miss has provided the best. Alabama is set to take over with Jerry Jeudy and Henry Ruggs this year and Devonta Smith and Jaylen Waddle next year. Watch out for LSU as well.
2. BIG 12 - 15 WRs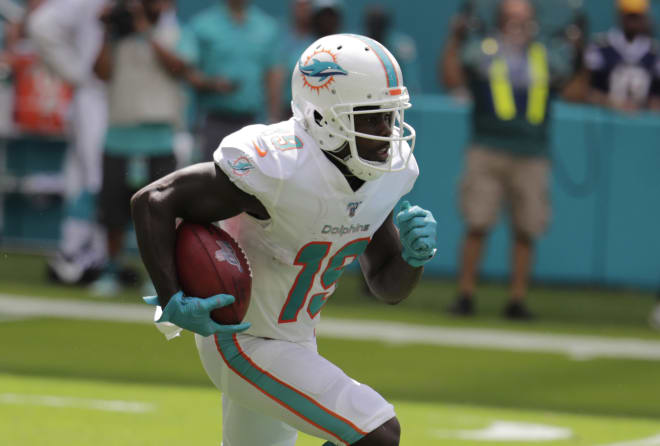 Oklahoma gets the major edge when it comes to Big 12 receivers and the NFL Draft over the four years because the Sooners have had three picked in first-rounder Marquise Brown, second-rounder Sterling Shepard and fourth-rounder Dede Westbrook. But it has not been a runaway like most Oklahoma games.
Texas Tech is tied with Oklahoma with three picks although its came later in the draft with fourth-rounder Keke Coutee and sixth-rounders Dylan Cantrell and Jakeem Grant.
Both TCU and Baylor had two picks each including a first-rounder each in Josh Doctson and Corey Coleman, respectively. West Virginia and Oklahoma State have had two each as well without a first-round pick and Iowa State has had one receiver drafted in the last four years.
Farrell's take: Oklahoma leads the way in most categories in the Big 12 as they do the best job of recruiting quarterbacks and receivers by far. Texas Tech is surprising and can now boast the best QB in the NFL and some solid receivers. Texas will add to this number this year and beyond.
3. ACC - 14 WRs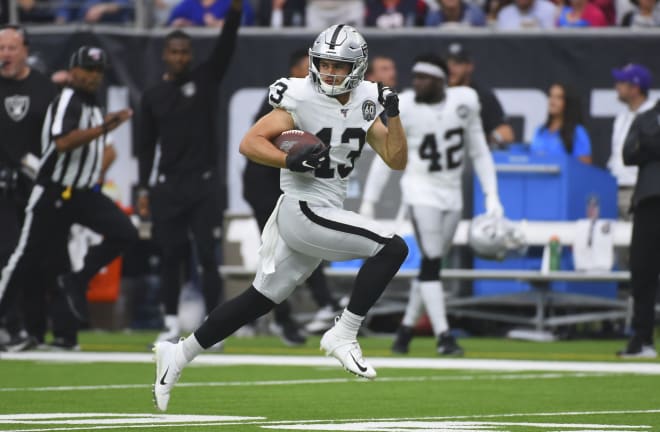 Clemson pretty much dominates everything in the ACC and putting wide receivers in the NFL Draft are no different. Five former Tigers have been drafted over the last four years with first-rounder Mike Williams leading the pack. What's surprising out of this group when considering high school ranking compared to draft placement is that Hunter Renfrow went in the fifth round but Deon Cain and Ray-Ray McCloud, both five-star prospects, were sixth-round selections. Charone Peake went in the seventh round.
After Clemson, it's North Carolina with three - fourth-rounders Mack Hollins and Ryan Switzer and seventh-rounder Austin Proehl and then Miami has had two with late-rounders Braxton Berrois and Stacy Coley. NC State, Florida State, Virginia Tech and Pitt have had one each.
Farrell's take: Clemson is the class of the ACC and Tee Higgins will add another first- or second-rounder this year. But watch out for North Carolina the way Mack Brown is recruiting. Florida State and Miami should return to form eventually.
4. BIG TEN - 14 WRs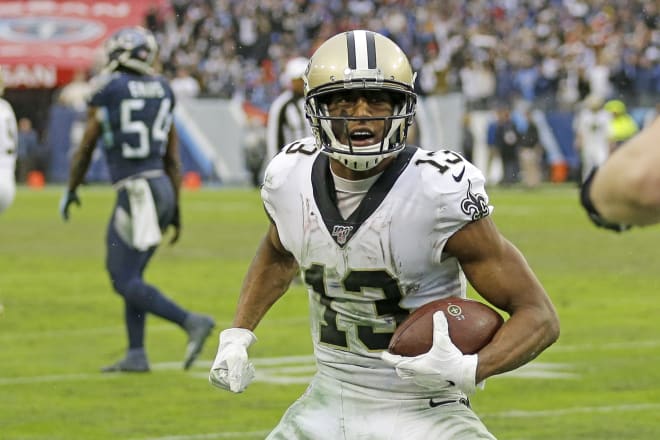 Want another reason why Ohio State has dominated the Big Ten and why the Buckeyes can recruit so well at wide receiver and across the board? That program has had six draft picks at that position over the last four years and all went in the second- or third-round except one. Parris Campbell, Curtis Samuel and Michael Thomas, arguably the NFL's best receiver, are among this group.
After the Buckeyes, Penn State and Michigan have two picks each followed by Purdue, Rutgers, Michigan State and Maryland, each with one. The lone first-round pick from the conference, D.J. Moore, played for the Terrapins.
Farrell's take: Ohio State dominates offensively in the Big Ten and things will get better with guys like Chris Olave and Garrett Wilson. Penn State and Michigan will try to keep pace, but it will be hard.
5. PAC-12 - 14 WRs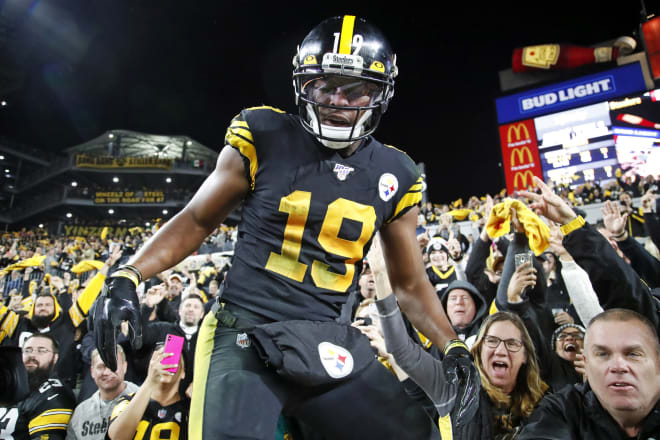 NON-POWER FIVE - 40 WRs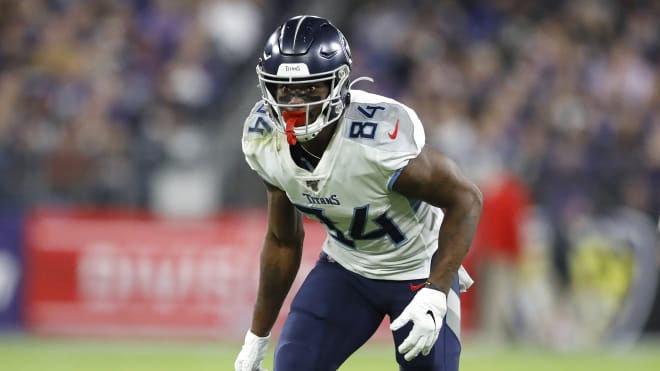 There have been more receivers drafted outside the Power Five than in any single Power Five conference over the last four years. That number isn't entirely surprising just based on how many programs there are outside those five conference and there has been only one first-rounder with a few second-rounders sprinkled in.
Western Michigan's Corey Davis was the lone first-round pick during that stretch and then the second-round selections were UMass' Andy Isabella, SMU's Courtland Sutton, Memphis' Anthony Miller, East Carolina's Zay Jones and Eastern Washington's Cooper Kupp.
Farrell's take: The non-Power Five programs always produce talent and Davis and Sutton appear to be budding stars but I really like Miller. This year however is a down draft year outside the Power Five conferences.
Note: Notre Dame had three receivers taken in the last four drafts with first-rounder Will Fuller leading the way followed by Miles Boykin in the third round and Equanimeous St. Brown in the sixth.