Five thoughts on the 2023 DT class
WHO IS NO. 1?  
Last recruiting cycle, there were three five-star defensive tackles in Walter Nolen, Keithian Alexander and Travis Shaw, and the real debate was whether Gabriel Brownlow-Dindy was also one and the order of the first three.
This recruiting cycle, we're not sure there is even a five-star among the group, and we're also not locked in on any one particular player at the top of the group.
There are also all kinds of different shapes and sizes of defensive tackle so it could come down to preference and projection. New Ohio State commit Jason Moore is No. 1 and he's a fast, sleek, 270-pound defensive tackle. Jamaal Jarrett is a bull up the middle at 340 pounds with little bad weight. James Smith could emerge after we see him at some national events and then Will Norman is a combination of them all.
The No. 1 spot at defensive tackle is far from settled.
*****
IS THERE A FIVE-STAR IN THE GROUP?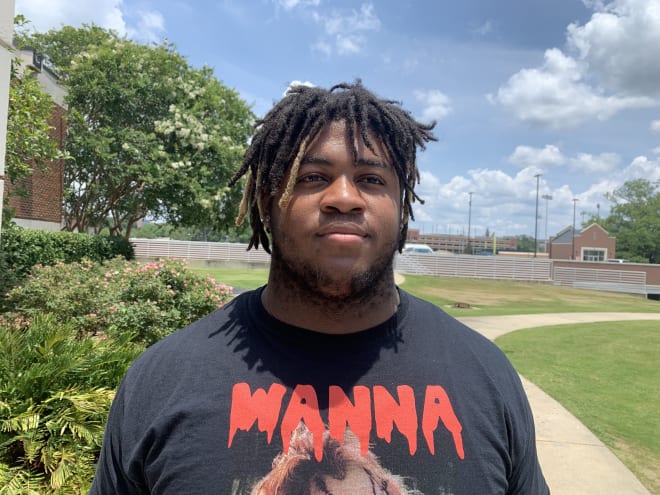 History is on the side of there being a five-star defensive tackle because since 2010 there has only been one class - 2018 - where there was not a player with that ranking at that position
All-star games are going to be hugely important to answer this question, because right now we just don't know. There could be speculation that Moore, Jarrett, Smith or Norman could emerge as a clear five-star or someone we take a shot on. I actually think if Smith has a phenomenal senior year and all-star showing that he could be in the discussion.
Maybe it's Kansas City (Mo.) North Kansas City's Edric Hill, who is now being coveted by some of the top teams nationally. This would be a perfect recruiting cycle for someone to shoot up the rankings or emerge out of nowhere to get that ranking.
History says it will happen, but performance will dictate it.
*****
  SO MANY REMAIN UNCOMMITTED  
What strikes me about this group as well is that only two of the top 13 players are committed and both happened in recent weeks (Moore to Ohio State just days ago and Stephiylan Green to Clemson in late June). Other than that, there is a lot of opportunity for a lot of teams to load up.
Georgia looks good for Jarrett and could be right there for Smith as well, although Alabama isn't going to give up on the Montgomery (Ala.) Carver standout. Hill is interesting because his recruitment could still go in a lot of directions but ending up in the SEC wouldn't be a shocker. Florida looks strong for Norman. Xzavier McLeod could stay in-state and play at South Carolina, but Michigan and others are involved.
Any way you slice it, a lot of these top defensive tackles look destined to play SEC ball.
*****
  SOMEONE COULD EMERGE UP THE LIST  
This is pure speculation, but some names I'm watching to possibly move even higher up the defensive tackle rankings - especially because they're absolutely not set in stone - are four-star Kayden McDonald, Green (who we haven't seen much of in person yet), Chandler, Ariz., standout A'Mauri Washington and maybe even someone like Maddux Borcherding-Johnson, who is from a small town in Iowa but the Hawkeyes like him a lot.
*****
STILL, IT'S A DOWN YEAR AT THE POSITION
As we noted above, in well over a decade there has only been one recruiting cycle in which there were no five-star defensive tackles. That 2018 class was led by Taron Vincent, Rick Sandidge, Trevor Trout, Tommy Togiai and Michael Thompson and none of them really deserved a five-star ranking. That group was probably much weaker than this 2023 class, which is also not one of the better ones in recent memory.
Moore is going to be interesting to watch because he was highly coveted by Ohio State, Notre Dame and so many other teams. With his range and athletic ability, he could have five-star potential. Jarrett is just a massive wrecking ball of a defensive tackle. If Smith has a big senior season, he'll be back on the radar.
It's a varied group with a lot of talent and defensive tackle is an important position, so we'll see how this plays out in the coming months.