ACC Week: Top NFL Draft prospects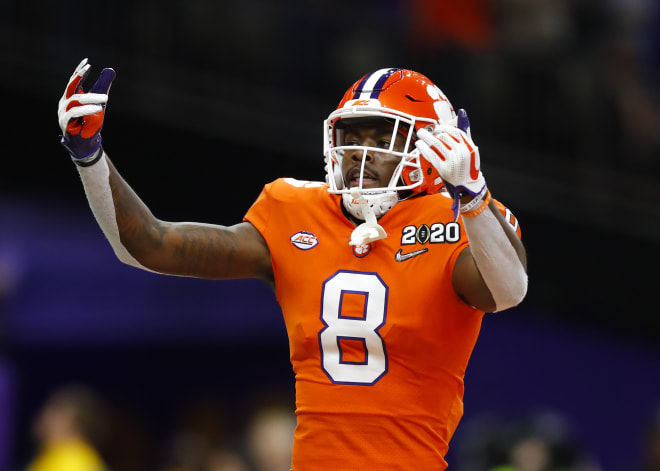 It's ACC preview week. Here are the top 2022 NFL Draft prospects for the conference led by a first-round quarterback.
1. QB Sam Howell, North Carolina
It's a battle between Howell and Spencer Rattler for QB1 in the county next season, so Howell should easily be a first-rounder.
*****
2. Justyn Ross, Clemson
NFL teams will watch carefully now that he's medically cleared but Ross is back near the top of many boards.
*****
3. Ikem Ekwonu, NC State
Not many know about him nationally, but Ekwonu is so efficient and physical. He doesn't make mistakes.
*****
4. WR Zay Flowers, Boston College
Flowers is arguably the most dominant receiver left in the ACC this season. He and Ross will battle that out.
*****
5. DT Tyler Davis, Clemson
Davis is a monster in the middle and also a gap-shooter, which the NFL loves.
*****
6. DB Bubba Bolden, Miami
Bolden is a hitter but also rangy and should have a massive impact on the Miami secondary.
*****
7. OL Zion Johnson, Boston College
Johnson is a prototype offensive tackle with great feet and athleticism.
*****
8. CB Andrew Booth, Clemson
Booth has had his ups and downs but his physical skills and ability to close have him on the NFL radar.
*****
9. RB Ty Chandler, North Carolina
No one believes me on this one, but just watch. Chandler will impress in a big way this season.
*****
10. OL Alec Lindstrom, Boston College
Lindstrom could be the best center in the country that no one knows about.