Big Ten Week: Five players in need of bounceback seasons
1. QB Tanner Morgan, Minnesota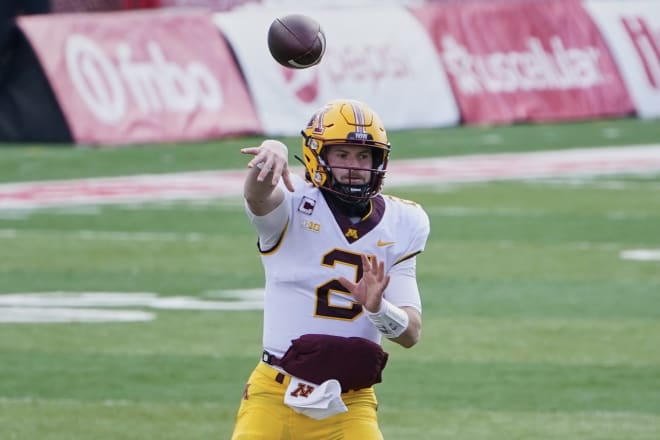 After an outstanding sophomore season that saw Morgan set school records for yards and touchdowns in a single season, Morgan regressed mightily as a junior without standout wide receiver Tyler Johnson. Last season saw drops in completion percentage (66% to 58%), yards per attempt (10.2 to 7.5), TD to INT ratio (4.2:1 to 1.4:1) and passer rating (178.7 to 128.2). Now, with Rashod Bateman gone as well, Morgan needs to be able to step up to take some of the offensive burden off of star RB Mohamed Ibrahim.
*****
2. QB Sean Clifford, Penn State  
Another quarterback who regressed between his sophomore and junior seasons, Clifford didn't fall off quite as much as Morgan but he still took a pronounced step back. Like Morgan, Clifford lost a big-time playmaker at WR (KJ Hamler), but still had another high-quality wideout to throw to in Jahan Dotson. The looming question here remains whether he can get the ball into the hands of anyone besides Dotson, who accounted for almost half of Clifford's total passing yards last year.
*****
3. QB Adrian Martinez, Nebraska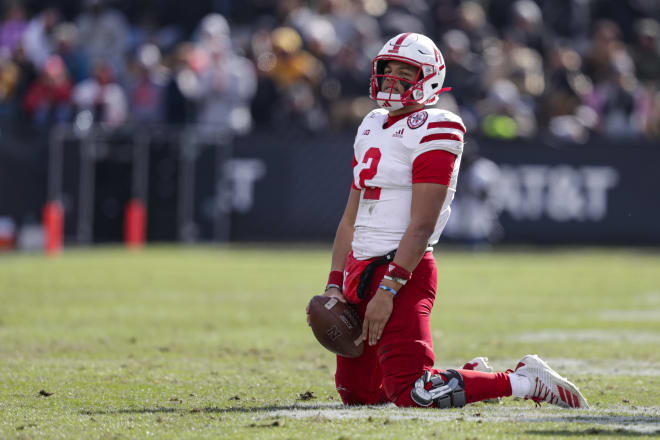 It just feels like Martinez has been around forever as the Nebraska QB enters his senior season as the starter for the fourth consecutive year. Statistically, he improved as both a passer and a runner between his sophomore and junior seasons, but the problem is that neither season were close to as productive as his freshman year, when he burst onto the scene completing while 65% of his passes and throwing for over 2,600 yards and adding another 630 on the ground for 25 total touchdowns.
His completion percentage last year was a career high (71.5%), but his yards per attempt and air yards per attempt are down, showing that he's going with more conservative passes and letting the defense play closer to the line to stop the run. If Nebraska is going to win, he's going to need to toss (and complete) some downfield throws this year.
*****
4. WR Ronnie Bell, Michigan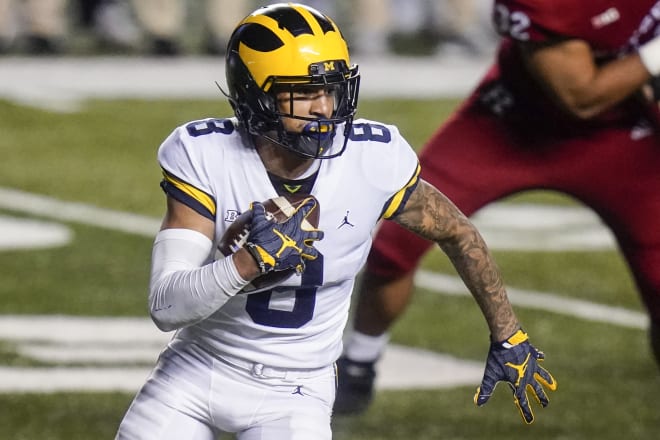 Bell has slowly been asked to do more and more each year he's been on campus, but he is really going to need to step up for the Wolverines this year if they're going to get anything out of the passing game. Part of that is actually finding the end zone. He has only four TDs on 82 catches in his career. Bell is really the only guy with significant experience at WR on this roster, and whoever wins the QB job in Ann Arbor will be counting heavily on him to put it all together as a senior.
*****
5. WR Chris Autman-Bell, Minnesota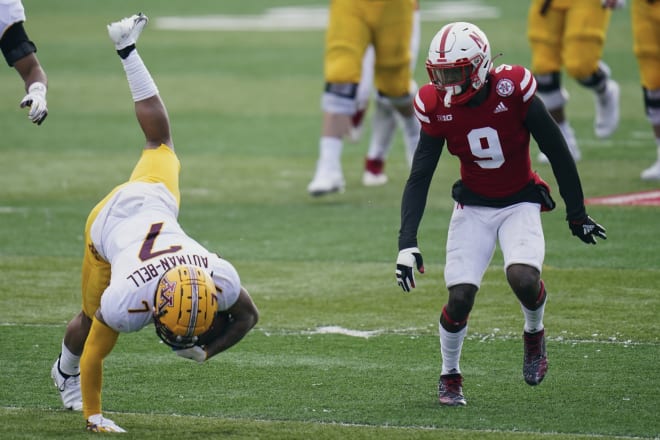 With Tyler Johnson and Rashod Bateman having left for the NFL the past two years, it's Autman-Bell's time to shine. Last season, however, he could not take advantage of defenses paying so much attention to Bateman and Ibrahim, and finished with only 22 catches and one TD in seven games.
One bright spot for him, though, was that he averaged nearly 20 yards per catch, proving that he can be a big-play receiver. However, the Golden Gophers are going to need him to be more consistent on a down-to-down basis if they're going to really get their offense in gear this season.