A look at Urban Meyer's recruiting success - by the numbers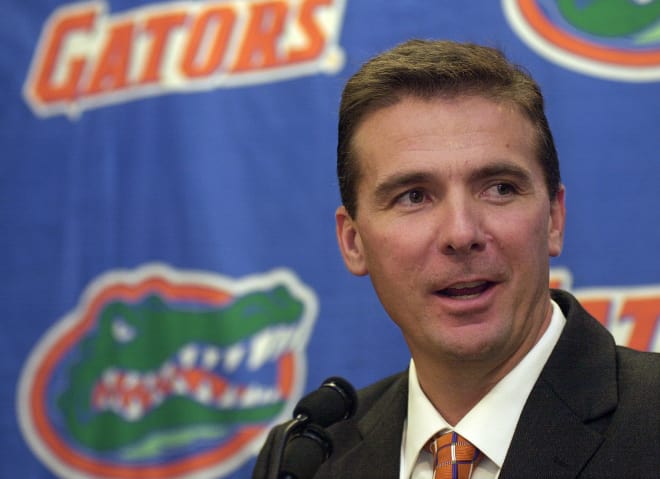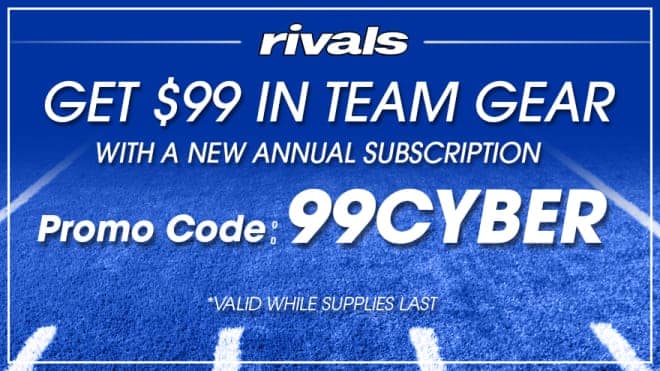 *****
  7 – Number of recruiting classes at Ohio State, and Big Ten recruiting titles  
Urban Meyer accepted the head coaching job at Ohio State on Nov. 28, 2011. Sixty-five days later he would sign the first of what would become seven straight Big Ten-best recruiting classes for the Buckeyes. That first class saw 25 prospects sign with Ohio State, including 11 that committed after Meyer was named head coach. Not only was it the Big Ten's best class that year, it also ranked fourth nationally.
Bitter rival Michigan finished second four times to Ohio State during that stretch. The Wolverines came closest in the 2016 class, which was also the year Meyer signed a quarterback out of the DMV by the name of Dwayne Haskins Jr., who would go on to orchestrate last month's upset win over the Wolverines. Interestingly, Meyer's streak of Big Ten team recruiting titles with the Buckeyes will likely to come to an end with this 2019 class. Ohio State's 2019 class currently sits fourth in the team rankings, with Michigan and Penn State holding substantial leads over the Buckeyes.

9 – Number of times Meyer signed a Top 3 class nationally
While seven straight Big Ten team recruiting ranking titles is impressive, a number I find even more eye-opening is nine top 3 classes nationally, all of which came in a 12-class stretch during his stints as the head coach at Florida and Ohio State. Signing the top class in a conference can be partially chalked up to your competition not being as strong. However, signing a top 3 class that many times when there are more than 120 schools playing FBS football is a remarkable display of consistent excellence.
Only one of those nine classes finished No. 1, according to the current Rivals.com team ranking scale, however, and that was Meyer's 2007 class at Florida. That class was signed 30 days after Florida won its first National Championship under Meyer with a championship game win over, ironically, Ohio State. Among the players Meyer signed in that 2007 class at Florida, two that immediately jump out are Cam Newton and Aaron Hernandez.
35 – Five-star prospects signed by Meyer
It would make for a better story to say Tim Tebow was the first five-star Meyer ever signed. While Tebow was in that 2006 class that produced Meyer's first five-star signings, his commitment was preceded by five-star offensive guard Carl Johnson the previous summer. Eventual All-Americans Brandon Spikes and Percy Harvin were also in that 2006 Florida recruiting class, and - collectively with Tebow and Johnson - gave Meyer the first five-star signings of his career.
After 11 more recruiting classes, the total number of five-stars signed by Meyer is up to 35. That list includes names such as Adolphus Washington, Sharrif Floyd and Vonn Bell. There were a total of 514 prospects rated five-stars in the 15 years Urban Meyer signed classes with Utah, Florida and Ohio State, and he would go on to sign 6.8 percent of all those prospects. Additionally, Meyer signed 183 four-star prospects over those 15 years.
61, 90 – Ranking of Meyer's two classes at Utah
Considering how dominant of a recruiter Meyer was at both Florida and Ohio State, never signing a class ranked lower than 15th nationally at either program, the two classes he signed at Utah are the pariahs of his recruiting resume. However, this was before Utah was a Power Five program and when the Utes were still participating in the Mountain West Conference.
Probably the most notable recruit Meyer signed at Utah was Eric Weddle, who would go on to be a five-time Pro Bowl safety with the San Diego Chargers and Baltimore Ravens. However, other NFL Draft picks to come out of those two classes were defensive lineman Jonathan Fanene, running back Quinton Ganther, defensive end Paul Kruger and defensive tackle Paul Soliai, who was Meyer's only four-star signing in those two classes at Utah.
3.66 – Average national ranking of Meyer's last 12 recruiting classes
This does not account for the two years at Utah or his first class at Florida, but in the last 12 recruiting classes Meyer signed his average ranking was between 3 and 4. Only once during that stretch did he sign a class outside the top 10, and that was the 2009 class that finished 11th with just 17 prospects. Those 17 prospects made up the smallest class Meyer signed in all of his 15 years between Utah, Florida and Ohio State.
Even if you add in the two recruiting classes at Utah and the first class he signed at Florida, which finished 15th in 2005, Meyer's classes averaged 14th in the national rankings. But the last 12 classes Meyer signed demonstrate that consistent level of excellence for the soon-to-be former head coach.