West Region Spotlight: Eight commits who still could flip
With high school prospects committing early in the process every year, the number of recruits who flip their commitment also seems to be going up on a yearly basis. Here is a look at eight committed prospects who are still being heavily pursued by other programs as many of them will also take other trips.
RELATED: Four Midwest Recruits who still could flip | Southeast | Mid-Atlantic
JAIDEN WOODBEY: Committed to Ohio State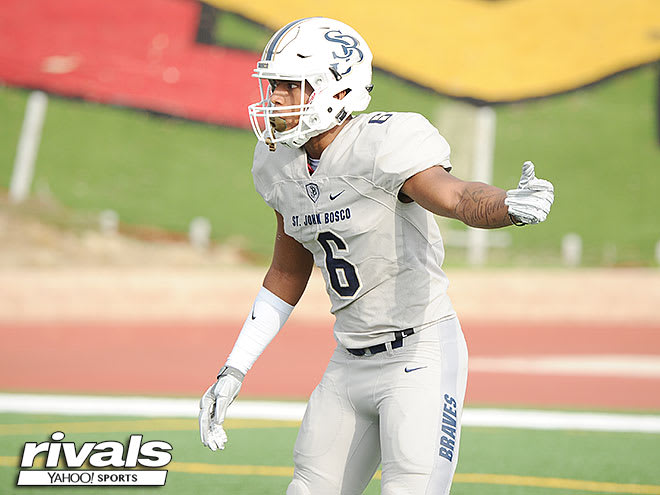 Numerous times, Woodbey has reiterated his firm commitment to the Buckeyes and he's loved his trips to Columbus, raved about how the coaches get players - especially defensive backs - in the NFL and how well he fits in with the program.
Still, USC is not giving up one bit and the Trojans continue to pursue the four-star safety. If he ends up taking a visit there, things could get more interesting. Woodbey has also looked closely at Oklahoma, but that seems like a stretch at this point.
OLAIJAH GRIFFIN: Committed to UCLA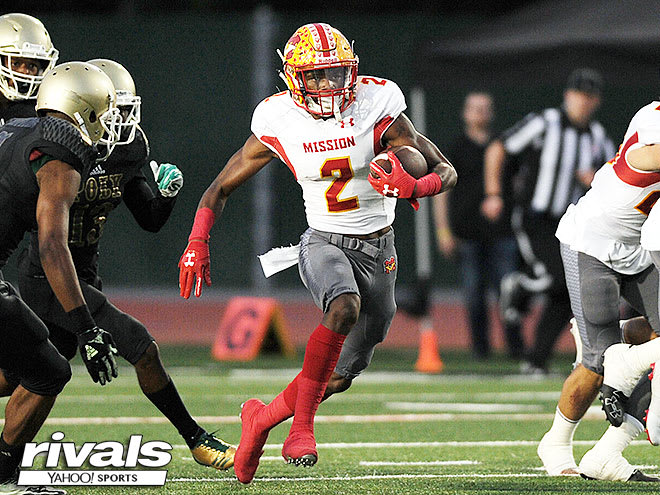 When Griffin committed to the Bruins this summer it came as a surprise to a lot of people because the four-star was pegged for USC. The Trojans seemed like the front-runner for a long time, but his relationship with position coach Demetrice Martin and the consistent love the Bruins showed throughout his recruitment was a big selling point. Earlier this season, Griffin said he's still thinking about taking all of his official visits. USC cannot be counted out yet and Michigan, Texas A&M, Washington, Oregon and many others aren't giving up.
CAMERON LATU: Committed to Alabama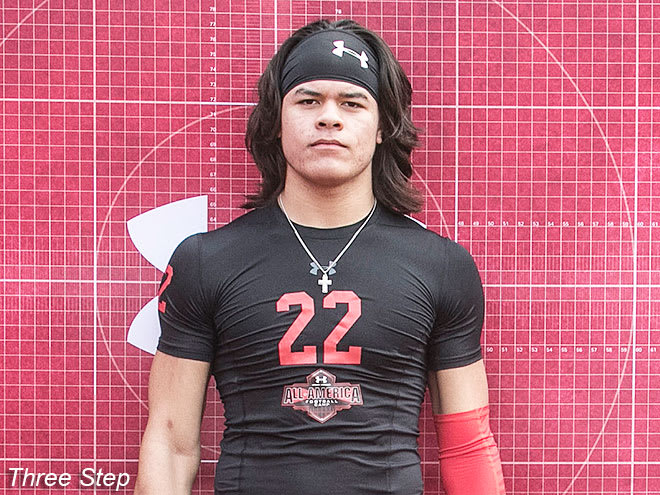 When Latu committed to Alabama over the summer, he and his family raved about the relationship they've developed with co-defensive coordinator and outside linebackers coach Tosh Lupoi. That will be an important consideration as Latu looks at the remainder of his recruitment. It's hard to believe a hybrid defensive end/outside linebacker would not stick with Alabama, but Utah is giving a serious push, and staying home could be a consideration as Signing Day approaches.
RAYMOND SCOTT: Committed to USC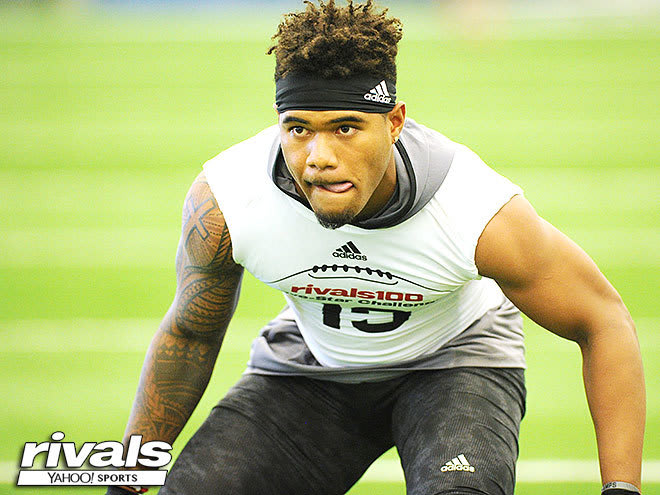 The four-star linebacker has been committed to USC for about a year-and-a-half, and it would make complete sense if Scott sticks with the Trojans. But other schools are coming after him, and he's been showing significant interest in recent months. Oklahoma looks to be the biggest competition for Scott, who has already visited Norman and could return soon. Oregon and others are also pushing for the four-star linebacker, but sticking with the hometown Trojans would be no surprise at all.
BRANDON KAHO: Committed to BYU  
Kaho has emerged as one of the top linebackers in the West, and after an early commitment to BYU, the four-star prospect is now being recruited by almost every national power in the country. USC is making a major push for the Reno, Nev., standout and the Trojans could really emerge after a recent visit to Los Angeles. More official visits are also being planned through his senior season, with Alabama, Texas, Oregon, UCLA and Utah being possibilities. If BYU keeps him, it would be huge for the Cougars and he could be an immediate contributor.
ADRIAN MARTINEZ: Committed to Tennessee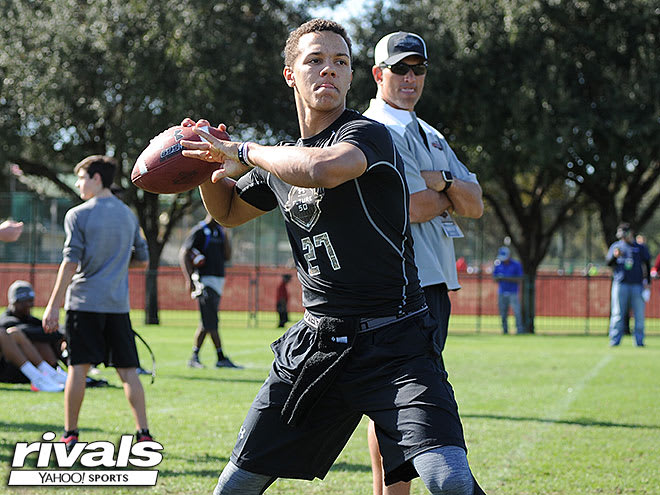 Early in his recruitment, Martinez was committed to Cal but then there was a coaching change from Sonny Dykes to Justin Wilcox, and the four-star quarterback backed off his pledge. Might something similar be happening at Tennessee, where coach Butch Jones is clearly on the hot seat after a 3-3 start and Alabama coming up this week? USC and other programs have reached out to Martinez in recent months, and if the Vols go in another direction, the Central California quarterback might look at other schools. Martinez is in a rare situation where the two schools he has committed to could be going through coaching changes.
SIAKI IKA: Committed to BYU  
The massive 6-foot-3, 330-pound defensive tackle from Utah committed to BYU early in his high school career, but he has made it no secret ever since that he would still let the recruiting process play out and consider other schools. USC, Utah, Vanderbilt, Washington and Wisconsin have offered and many others could get involved soon, since Ika is having an excellent junior season. He was a standout at numerous events this offseason, including at USC's Rising Stars Camp. If the 2019 prospect sticks with BYU the Cougars are getting a big-time prospect, but schools are coming after him hard.
DE'GABRIEL FLOYD: Committed to USC  
The 2019 four-star linebacker remains committed to USC, and it could help that former Los Angeles Hawkins teammates Joseph Lewis and Greg Johnson are freshmen there. But there seems to be a looming concern about how many linebackers the Trojans could end up with in their 2018 recruiting class and that a glut at the position would be an issue with the 2019 standout. UCLA has been aggressively coming after Floyd, and many other could continue to pursue him because the four-star player is definitely a big-time prospect.