Three-Point Stance: Midwest WRs, LSU, NIL evolving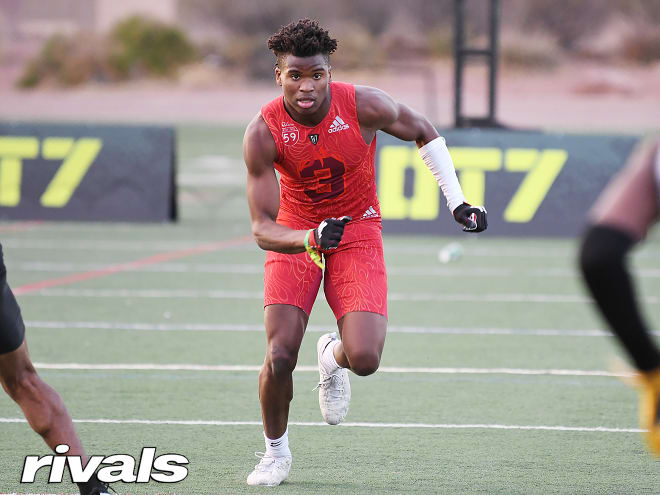 1. Is 2024 the year of the Midwest WR?  
The 2024 class of Midwest receivers is shaping up to be a special group in terms of numbers and level of talent. We are relatively early in ranking the 2024 class and there are already seven receivers ranked four-stars or higher. The 2023 class currently sits with six receivers rated four-stars or higher, while the 2022 class had seven, 2021 had six and the 2020 class had seven receivers with such a ranking. And while the current seven appear to be on trend with the past, this class will be ranked several times again going forward and I only see the number growing.
Six of the current seven receivers in the 2024 class who hold a four-star or higher rating are in the Rivals 250, with Ryan Wingo leading the group as the lone five-star coming in as the No. 6 overall player in the nation. The only player of this special 2024 group currently outside the Rivals250 is New Haven (Ind.) elite talent Mylan Graham, and after seeing him at the recent Pylon 7-on7 nationals he is arguably one of the group's best and he should be a shoo-in for the Rivals250 in our next rankings release.
While a number of new names will emerge this upcoming season, look for players like Cincinnati Winton Woods WR Tra'Mar Harris and Naperville (Ill.) North WR Luke Williams to be in the discussion in the next rankings meeting as well.
*****
2. LSU rolling through the Midwest?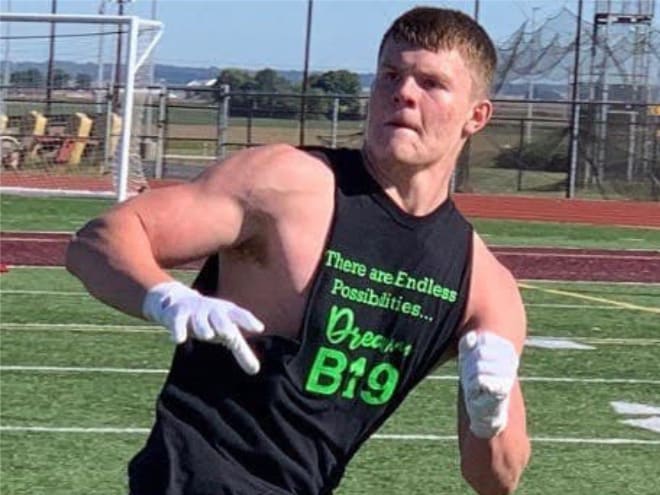 Following a slow start on the recruiting trail in what will be Brian Kelly's first full recruiting class as LSU's head coach, the Tigers have been making some serious noise lately.
LSU had a total of six commitments in their 2023 class entering July. Something special must have happened on the first day of July, because LSU caught fire on the recruiting trail by adding an additional 10 commitments to its 2023 class between July 1-14. That run of commitments also triggered a massive team recruiting rankings jump and put LSU's 2023 class up to No. 11 overall. In addition to its run on 2023 commits, LSU also added an additional three July commitments to its 2024 class, which currently has the Tigers rated No. 3 overall for that recruiting cycle.
We knew things would be different when Kelly replaced Louisiana native Ed Orgeron, but I am not sure we could have predicted how much of an emphasis the new-look Tigers would put on recruiting the Midwest - especially when Baton Rouge sits in the center of a talent-rich area. In fact, Kelly's first commit in 2023 came from TE Mac Markway from St. Louis (Mo.) De Smet Jesuit, and his most recent commit, 2024 TE Tayvion Galloway, hails from Chillicothe (Ohio).
While LSU has always been a team that recruits nationally, it would appear that the new staff's emphasis on recruiting the Midwest is stronger than we have ever seen out of Baton Rouge. In addition to Markway, LSU's 2023 class also features commitments from Jaxon Howard (Minn.) and Joshua Mickens (Ind.). Should all three players sign with LSU in the end, that trio comprise the most Midwest players LSU has signed in the Rivals recruiting era, which began in 2002. Only time will tell if this strategy will pay off in the long term, but as of now it has certainly helped LSU's overall recruiting efforts and team recruiting ranking.
*****
3. NIL evolving  
While the NIL space as a whole remains the Wild West, some schools are finding some cool and innovative ways for their players to profit from their name, image and likeness. Look no further than Alabama's new partnership with Fanatics as an example of NIL evolution.
Through Alabama's new partnership, the Tide will be launching the first athlete NIL merchandise retail store inside Bryant-Denny stadium. Gone are the days of a college team selling nameless jerseys with a notable player's number on them and taking all of the profits only for that player to not see a single penny of the jersey sales. Under the new partnership, Alabama's players will have their actual name on the jersey and receive a portion of the proceeds from the sale of their jerseys. Along with jerseys there will be a number of other ways for the Tide players to make NIL money under this model, which include the sale of signed memorabilia, digital NFT-style trading cards and more.
This is a big step toward transparency of NIL earnings and - in my opinion - the way the process should work. The NIL space seemed to be trending toward players receiving payment to choose a school, and while that could be good for many on an individual level that is a trend that would eventually ruin college football, in my opinion. Players who perform on the field and become fan favorites will be the individuals that profit in the long run. Under this model a player's financial rewards will become merit-based on their college performance rather than their performance at the high school level.