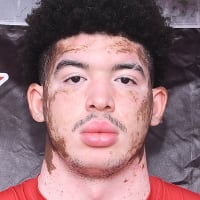 Class of 2024
Chillicothe
Chillicothe, OH
Tayvion Galloway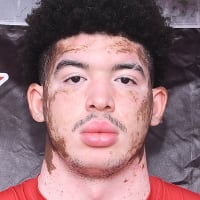 Tayvion Galloway
Tight end
•
6'6"

|

230 lbs

•

Class of 2024
Chillicothe, OH
|
Chillicothe
Commitment Forecasts
tie
25%
Top School Interests
Top School Interests
SCHOOL INTERESTS
Official Visit | Showing 5 of 28
MAR
JUN
SEP
DEC
MAR
JUN
SEP
DEC
SIGNING DAY
SO. '21–'22
JR. '22–'23
SR. '23–'24
MAR
JUN
SEP
DEC
MAR
JUN
SEP
DEC
SIGNING DAY
SO. '21–'22
JR. '22–'23
SR. '23–'24
All Analysts and Publishers forecast changes. Click on the graph to filter by week and user type.
Keegan Nickoson
11/09/2021 11:23 AM
Galloway has been on multiple visits to UC this season. With the impending departure of Josh Whyle, Galloway will be a big target for Fickell and Denbrock.
Forecast Totals
Forecast statistics as of 06/25/2022.
School
analysts
publishers
fans
Forecast %