Take Two: Will it be LSU for Patrick Surtain or is a surprise in store?
Take Two returns with a daily offering tackling a handful of issues in the college football landscape. Rivals.com National Recruiting Analyst Adam Gorney lays out the situation and then receives takes from Rivals.com National Recruiting Director Mike Farrell and a local expert from the Rivals.com network of team sites.
MORE TAKE TWO: Alabama | Justin Fields | Lane Kiffin | Clemson | Ohio State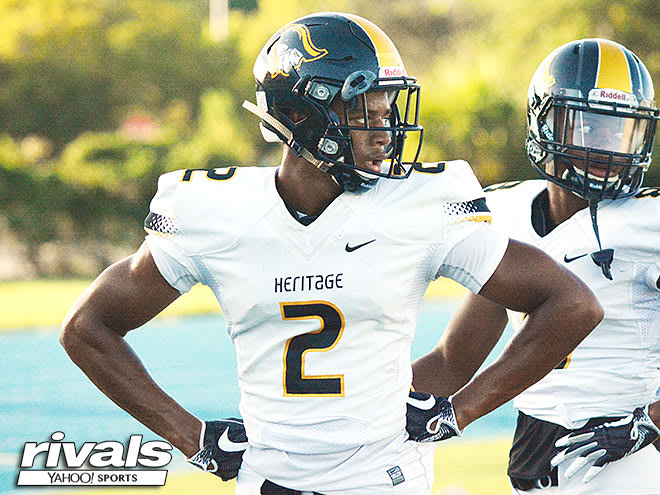 STORYLINE
The recruitment of Patrick Surtain is one of the more compelling stories this cycle because not only is he a five-star prospect, the best cornerback in this class and No. 3 overall in the rankings, but Surtain does not ever say a whole lot.
There are some things we know about Surtain's recruitment: The Plantation (Fla.) American Heritage standout is high on LSU and Florida State and those two programs could be considered frontrunners.
The Tigers might even have an edge because of Surtain's relationship with coach Ed Orgeron and defensive backs coach Corey Raymond. That could go a long way as Surtain moves toward a decision.
But what happens if LSU fizzles this season? That probably plays right into the hands of Florida State. The Seminoles are one of Surtain's top teams as well. A win over Alabama to start the season could open some eyes. LSU struggling could do the same.
Clemson has an outside shot, Ohio State is a possibility, Alabama might be in the mix and then some other schools are hanging on.
Surtain's recruitment is unpredictable because he wants to take visits and just doesn't open up much about his recruitment. Is a surprise in store or will Surtain be the next top cornerback to head to DBU – and that means going to Baton Rouge.
FIRST TAKE: Rob Cassidy, Rivals.com
"This is tough because Surtain is a cyborg built to play cornerback and not say anything revealing. LSU holds an edge. That's not a secret. Then, I could see a situation where the Tigers underperform this year and that pushes him toward Florida State. LSU fans won't like to hear that but it's certainly a possibility. That said, I'll stick with LSU for now. Keep in kind, however, if a 6-6 or 7-5 season happens in Baton Rouge, I'll want to switch my pick to the Seminoles." - Cassidy
SECOND TAKE: Mike Farrell, Rivals.com
"A lot of people think LSU. It wouldn't surprise me if it's LSU. I would give Florida State a pretty good chance here as I do with Alabama. Clemson is in the mix as well. Most people are thinking LSU and then you hear mentions of Alabama and Florida State. Defensive back tradition and getting to the pros are the things he's all about. It's going to depend how the season goes at LSU. If they have a really bad season with Orgeron and people start whispering that they made the wrong choice then that could push him away. Barring that, I'm saying LSU for him." - Farrell