Sting Factor: Nicholas Marsh decommits from Michigan State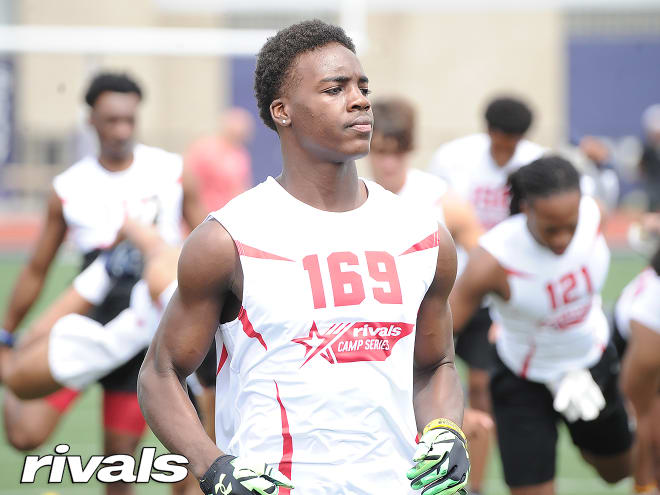 When a major program loses a key recruit, Rivals.com takes a look at how big of a blow it is to the respective school, analyzing it from a local and national level. To quantify the "sting" of each decommitment, we assign a score from one to 10, with one being no big deal and 10 being a catastrophic hit.
MORE BIG TEN: Sleeper transfers this season | Best young recruiters in the league
THE STORYLINE
When Nicholas Marsh committed to Michigan State in late July, it was a huge win for coach Mel Tucker and his staff.
The high four-star receiver from River Rouge, Mich., has pretty much every offer in the book and continues to land big ones with Oklahoma being the latest in early February. A trip back to East Lansing in January made it seem like everything was A-OK in his recruitment.
But on Tuesday, the No. 8 receiver in the 2024 class backed off his pledge to the Spartans and while he will still consider Michigan State in his recruitment, every other top team will be knocking down the doors to get him now.
Michigan is expected to be a contender. Other visits will likely happen and Michigan State is not going to give up.
Losing Marsh definitely hurts but the Spartans are going to fight this one out until the end and there's still a long way to go until signing day for the high-end four-star receiver.
MARSH AMONG THE BEST: 2024 wide receiver rankings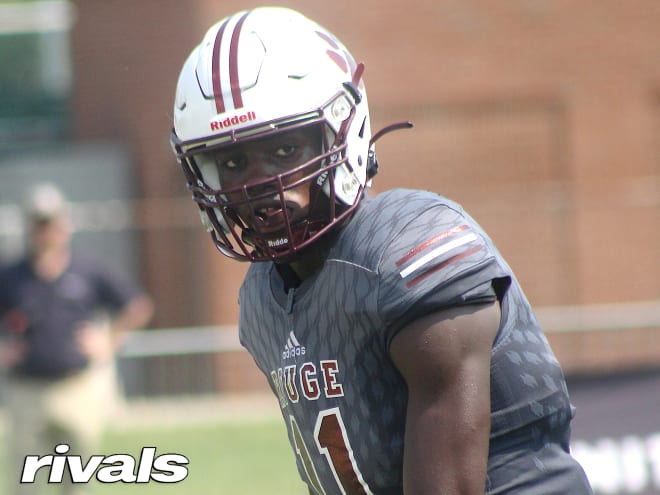 LOCAL REACTION
"This is a tough loss for Michigan State, make no mistake about it. Marsh is the eighth-ranked wide receiver in the 2024 class and a top-50 player nationally. He was the highest-rated committed player in MSU's 2024 class thus far and was going to have an opportunity to come in and earn playing time right away if he worked for it. He was certainly already looked at as a potential future star in East Lansing.
"While Marsh mentions in his note that 'Michigan State will still be one of my top school choices,' it is rare to see a recruit who decommits wind up in the signing class for that program. He was scheduled to be on campus on March 18. It is unclear if that visit is now off, but that seems very likely.
"Marsh has been receiving interest from some of the best programs in the country, and expressed a desire to visit elsewhere, so the move is not a complete shock. However, both he and his family members seemed to be locked into Michigan State for the long haul, but things change quickly in college football recruiting. Losing Marsh — an in-state product and one of the best prospects in the country at the wide receiver position – hurt but MSU does have a lot of options at the position it is pursuing in the 2024 class, including NiTareon Tuggle, Brandon Heyward, Tra'Mar Harris and many more.
"Still, Marsh was looking like a cornerstone piece of this class, and was somebody who wanted to help recruit others to MSU. This certainly stings for the Spartans." – Ryan O'Bleness, SpartansIllustrated.com
Sting Factor: 8
*****
NATIONAL REACTION
"While there are a lot of talented Midwest receivers in the 2024 cycle, this de-commitment from Marsh definitely hurts because he's the best receiver in the state of Michigan and the Spartans' coaching staff put in a lot of time and effort to get him committed. But as we've seen before so many times, those really early commitments often don't stick and such is the case with Marsh.
"Michigan State's offense did not set the world on fire last season and I wonder if Marsh became concerned by the Spartans' struggles as other national powers were in his ear. We shall see. It will be interesting if Michigan State really stays as a main player in his recruitment or if that ship has sailed. Either way, it will be tough to get him back in the class but it's not impossible." – Adam Gorney, Rivals national recruiting director
Sting Factor: 8