Rivals Rankings Week: New 2023 ATH rankings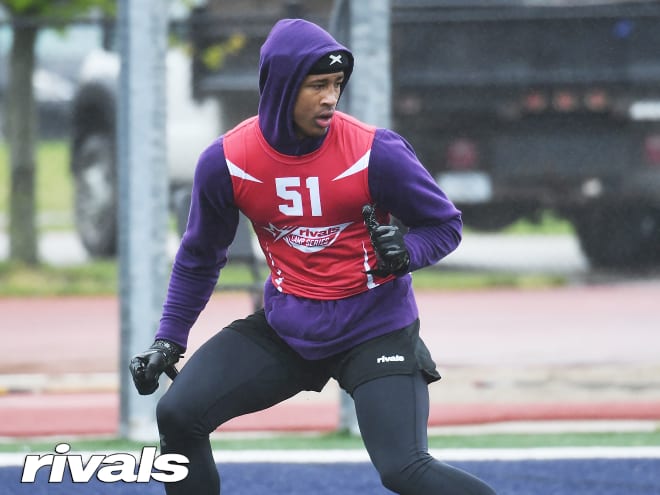 PROGRAMS THAT COULD EMERGE: Notre Dame, Texas, Oklahoma
*****  
PROSPECT ON THE RISE: Alex Styles
Styles - who goes by Sonny - has moved to a five-star prospect in the newest 2023 rankings. The 6-foot-5, 216-pound athlete has incredible sophomore film where he uses his length on defense to be a complete game-changer at safety or outside linebacker.
His recruitment should be really interesting, too. Styles' brother, Lorenzo, plays at Notre Dame. His father played at Ohio State. Plus, Clemson, Florida and Florida State should receive visits this fall. Many believe this could come down to the Irish or the Buckeyes but Styles could go his own way as well.
*****
PLAYER TO WATCH: Samuel M'Pemba
Tons of prospects this summer toured the country and got a better feel for their own recruitment. Not M'Pemba. He was in Togo visiting family all summer and even though he's behind in seeing schools, M'Pemba said he was happy he was taking the trip.
Notre Dame, Arizona State, Alabama and Penn State stand out at this point for the 6-foot-4, 230-pound athlete who could be a big receiver, tight end, outside linebacker or defensive end in college. Once he's able to see schools through the fall then everyone should get a much better read on where his recruitment stands.