NFL Draft: Potential first-round busts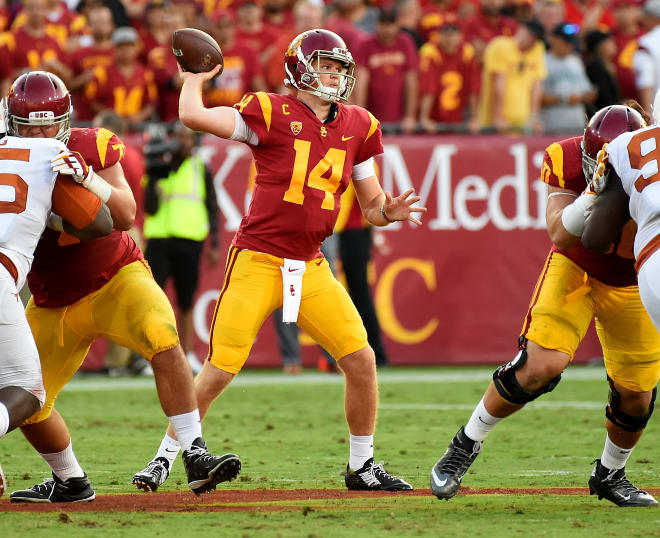 Recruiting: Darnold, who did not attend many camps or play much 7-on-7, committed to USC a few weeks after getting offered following a workout in front of the coaching staff. Utah, Oregon, Duke, Northwestern and others were involved. Some schools considered using him at tight end or linebacker.

Buzz: Darnold had a strong day throwing in the rain at USC's pro day in front of Cleveland Browns personnel. The Browns have the first pick and Darnold could definitely be the selection. He surprisingly did not throw at the combine.
Farrell's Take: The turnovers worry me greatly which is why I think he'll be a bust. Interceptions are one thing, but fumbles are a killer as well. He's a talented kid, no doubt about it, and showed he could make any throw at his pro day. He slid considerably in our rankings out of high school after an underwhelming performance at the U.S. Army All-American Bowl, where his arm strength was questioned, but that was clearly an anomaly as arm strength is not an issue. He can play like a five-star in some games and like a low three-star in others, yet could be the top pick in the NFL Draft. I still think he busts.

*****
Recruiting: Allen put up big numbers during his time at Reedley (Calif.) C.C., and it helped him land offers from Wyoming and Eastern Michigan. He announced his commitment to the Cowboys a week before Christmas 2014. Indiana was showing interest.

Buzz: Allen has looked strong at the Senior Bowl, at the combine and at his pro day where he had another outstanding performance. Arguably no top quarterback in this draft has had a better offseason.
Farrell's Take: I've never been a fan except of his arm, which is remarkable. But his play against top competition is lacking and he's a tick too slow in his decision making. Out of high school, there was nothing remarkable about Allen, aside from his height. He attended a high school of around 600 students and never really got any looks despite putting up solid numbers, as there were questions about his ability to handle the rush at the next level. His JUCO year did wonders for him, but still most chose to ignore him, including Rivals.com, as we had him as a two-star. NFL scouts love him – even though I don't. Mel Kiper says stats are for losers but I don't see the performances on film from Allen to make me think he's not the next Ryan Mallett and certainly not a franchise guy.
MORE WYOMING: GoWyoGo.com
*****
Recruiting: Miller committed to UCLA shortly before National Signing Day and shortly after a visit to Westwood. Oregon, Oregon State, Cal, Arizona and Arizona State were also involved.

Buzz: Miller set the combine record in the broad jump at 10 feet, 1 inch and had an otherwise strong showing in Indianapolis. Combined with UCLA's pro day, Miller could be moving into the middle-to-late first round.
Farrell's Take: He had a nice combine, but I'm not a huge fan of his film and think he's too erratic with his footwork. But at his size, scouts are intrigued and he could end up being a first rounder now after showing off solid athleticism for a massive lineman. Out of high school we had him as a four-star outside our Rivals250 because of his size and ceiling but something about him – from footwork to a lack of toughness – stands out to me and tells me he's going to be a bust if he's picked too high.

*****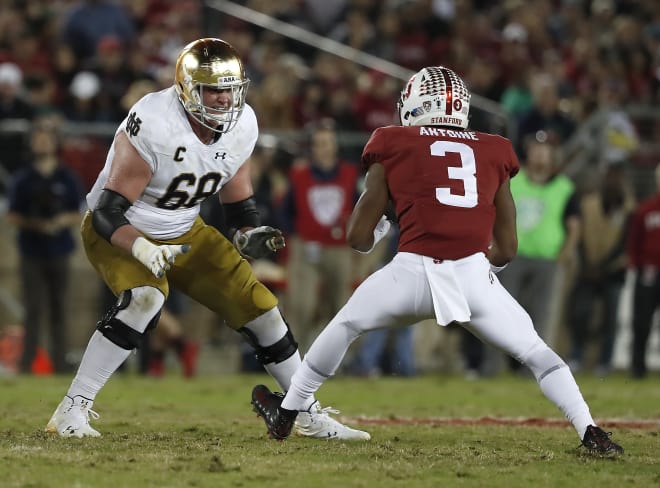 Recruiting: Minutes after taking an unofficial visit during his junior year to South Bend, McGlinchey called the Notre Dame coaches and committed. He picked the Irish over Wisconsin, Penn State, Virginia, Maryland and others. Atlanta Falcons QB and former Boston College star Matt Ryan is McGlinchey's first cousin.

Buzz: McGlinchey did not run the 40-yard dash at the combine nor did he do the 3-cone drill, 20-yard or 60-yard shuttle. He posted 24 reps on the bench press and 28.5 inches in the vertical. McGlinchey and Quenton Nelson worked out together at Notre Dame's pro day. Playing right tackle might be his best position long term in the NFL.
Farrell's Take: I'm down on McGlinchey after this past season even though many still have him projected as a first-round guy, because he has trouble with outside speed. I had a feeling about McGlinchey in high school even though he was tall and a tad awkward. I felt he could emerge as a first-round talent down the line and it looks like that's where he will land. His footwork, length and willingness to be physical made me think this could be a five-star and future first-rounder, but I went conservative and now it's up in the air whether I was right or wrong. This isn't a strong tackle draft, so he'll still be in the discussion for the top tackle taken. Some feel his footwork hasn't progressed to that of an elite left tackle, so time will tell if he can right the ship but I don't think he will and he'll bust out.

*****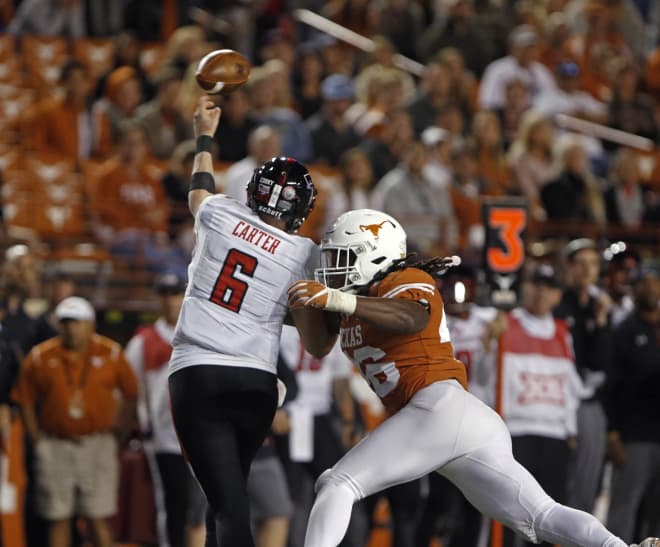 Recruiting: During a ceremony at his high school, Jefferson committed to Texas along with teammate DeAndre McNeal. Texas A&M and UCLA were Jefferson's other finalists.

Buzz: Jefferson was solid and consistent through all the combine drills including an impressive 4.52 seconds in the 40-yard dash. He also had more bench reps (27) than Texas offensive lineman Connor Williams (26). There have been some reports that Jefferson was more stiff at his pro day than what showed on film.
Farrell's Take: Jefferson had a solid combine for sure and moved himself into day two at the very least. He's a reach for round one most likely, but now at least there's a chance. In high school he was a downhill thumper who could also cover a lot of ground. After a rough start in the opener last year, he was excellent after that and all season so his film will back up his combine. He was a surefire five-star for us out of high school for all the reasons he showed at the combine. So why do I think he could be a bust? I question his lateral agility and ability to cover enough ground at the NFL level.