NFL Draft: Five whose stock is rising
The NFL Scouting Combine is finished and pro days have taken place all across the country leading up to the NFL Draft on April 26-28. Here is a look at five guys whose stock is rising.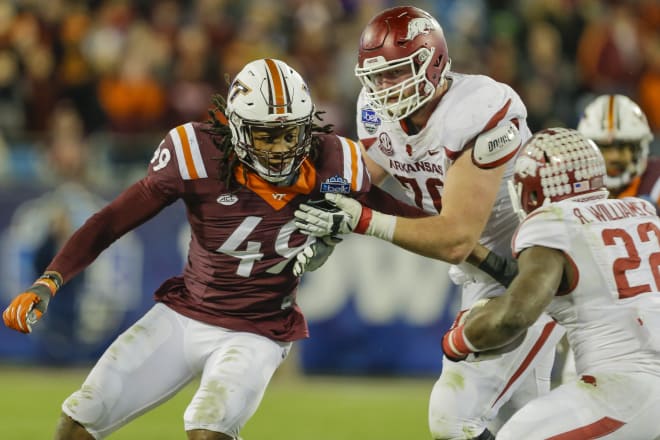 Recruiting: Edmunds decided to play with his brothers at Virginia Tech and committed to the Hokies in the summer prior to his senior season. His father played at Maryland and the Terrapins were the other major contender in his recruitment.

Buzz: Probably the first linebacker taken off the board, Edmunds had a fantastic combine where he ran 4.54 seconds in the 40-yard dash and also posted an excellent broad jump. All reports out of Virginia Tech's pro day were that Edmunds only backed up what he did in Indianapolis and solidified himself as an early first-round pick.
Farrell's Take: With good length and a great frame to build on, Edmunds was a four-star out of high school who had his senior season cut short with a broken collarbone. Edmunds had good athleticism, projected as an outside linebacker with good speed and perhaps was a bit under-ranked coming out because of the lost time to injury. His tackling ability has improved greatly in college under Bud Foster and he is in almost everyone's top 10 now after showing his stuff at the combine. He's the No. 1 linebacker on nearly every board.

*****
Recruiting: While on his official visit to Louisville in December, Alexander flipped his commitment from South Carolina to the Cardinals.

Buzz: Plagued by injuries, Alexander was a bit of a question mark but his combine went extraordinarily well. He posted a 4.38-second 40-yard dash, a good vertical and then his numbers in the short shuttle and three-cone drill were exceptional. NFL Network's Daniel Jeremiah compared Alexander with Joe Haden.
Farrell's Take: The injuries and getting tossed badly by a freshman running back in the BC game led to questions about Alexander after this season but his combine really made everyone focus on his film from a year ago and his tremendous promise. A skinny cornerback out of a newer school in North Carolina, Alexander was a mid-three-star recruit who started to emerge a bit at the end of the rankings cycle. In high school, he never showed the ability to dominate as he had done after two full seasons of college football, but this season he came down to earth a bit. Alexander had ball skills and ability in coverage, but the way he can physically manhandle players in coverage at times can be as impressive as any cornerback in the country. However, he's been inconsistent and we have to assume it was the injuries. He's a great example of someone with very good film coming off a rough year but pushed himself back into round one with a great combine.

*****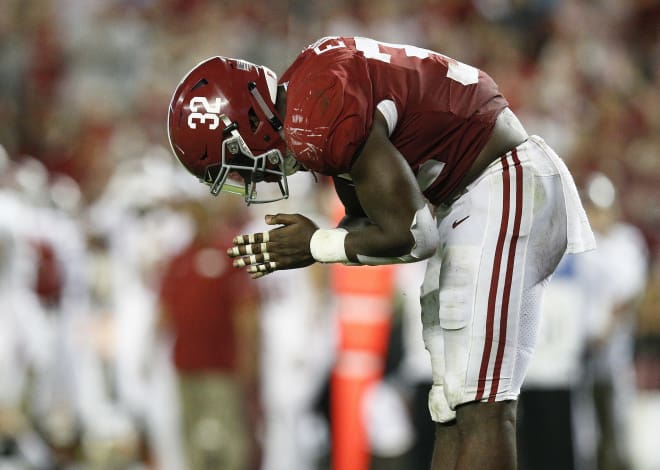 Recruiting: Evans attended Auburn, Ala., his father played for Auburn and his mother graduated from the school. But the five-star outside linebacker surprisingly picked Alabama on National Signing Day.

Buzz: Evans had a fantastic senior season and has developed a reputation for having tremendous athleticism. There have been some questions as to why he didn't run the 40 at the combine or at Alabama's pro days.
Farrell's Take: Evans was a quick, athletic linebacker who played with the speed of an outside guy but could hit like an inside linebacker. I remember he completely laid out future teammate Cam Robinson at the Under Armour All-America Game practices when the offensive lineman, who had 100 pounds on him, tried to get to the next level. Evans was great at shocking and shedding opponents, and worked well off contact. He could also cover in space and get skinny when needed. Now you see him in round one of mock drafts more and scouts are excited about his instincts and quick-twitch ability.

*****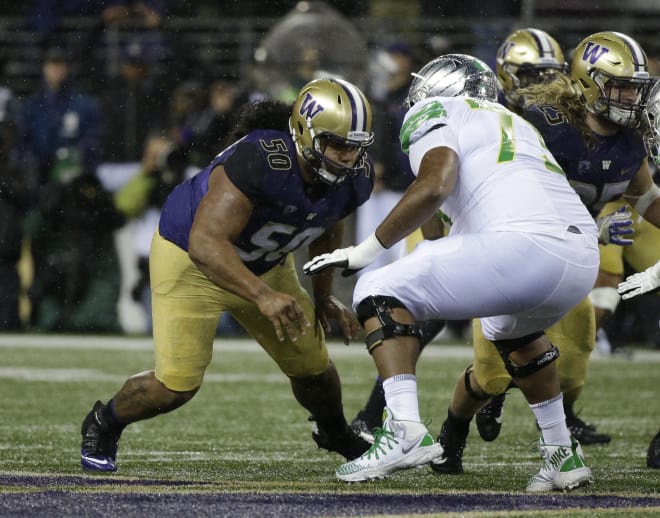 Recruiting: Vea, who had 296 tackles and 19 sacks during his time at Milpitas, Calif., committed to Washington over Cal, Oregon State, San Diego State, San Jose State, Tennessee and Utah.

Buzz: Weighing in at 347 pounds, Vea impressed with 41 reps on the bench press (second among defensive linemen) and a solid 40-yard dash time as well. A tweaked hamstring sidelined him after the 40. Vea sat out Washington's pro day because of the minor injury.
Farrell's Take: Vea is one of the athletic freaks of the draft and put on a show in front of scouts even with limitations due to his injury. Vea was ranked as a big defensive end for us out of high school but played on the nose his senior year and was very active. He started off as a four-star pass rusher for us but dropped to a three-star as he got bigger but lost some quickness. He was a tough evaluation because he hadn't played a ton of football and was very effective when he played, but he was a 'tweener for us and it was hard to figure out what scheme he would fit into. He's found his home as a defensive tackle and the NFL covets big men in the middle who can move, so any team looking for a zero technique will jump on him. I've seen him in more mock drafts in the top 15 than ever. He's clearly the No. 1 defensive tackle to most in the draft.

*****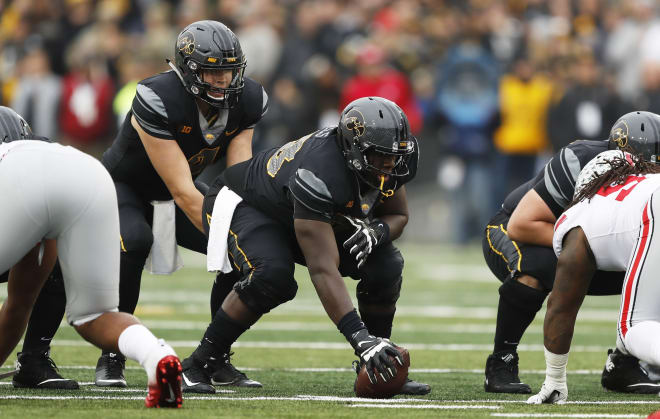 Recruiting: Daniels picked Iowa over Ohio State, a big pickup for the Hawkeyes since Daniels' father played in Columbus. But his brother, LeShun, played at Iowa and that was a compelling factor.

Buzz: Daniels had solid numbers in the vertical leap, broad jump and three-cone drill at the combine but his on-field work was most impressive. He had another solid showing during drills at Iowa's pro day last week that should keep him high on many draft boards.
Farrell's Take: Daniels was a four-star outside the Rivals250 for us. He had a good frame to fill out, athleticism and projected as a natural center. His ability to play guard or center is attractive to NFL scouts and they have become enamored with his ability to move, his athleticism and ability to get to the next level. He's at the end of the first round in most mock drafts and that's a recent change.