NFL Draft: Five whose stock is dropping
The NFL Scouting Combine is finished and pro days have taken place all across the country leading up to the NFL Draft on April 26-28. Here is a look at five guys whose stock could be falling.
MORE NFL DRAFT: Stock rising | Mike Farrell's post-combine mock draft
Recruiting: A three-star safety in high school, Sutton had BYU, Colorado and Fresno State as his three favorites a few weeks before National Signing Day. A late visit to SMU switched up his recruitment and he signed with the Mustangs.

Buzz: Sutton did not blaze the 40-yard dash at 4.54 seconds but he was among the top four receivers in the three-cone drill, the 20-yard shuttle and 60-yard shuttle. He decided not to run the 40-yard dash at his pro day but looked strong during on-field work.
Farrell's Take: Sutton was very good as expected and opened opportunities for other SMU wideouts with all the attention he got this past season. He's one of the few wide receivers at the top of the draft with size but he hasn't been projected as a first-rounder by anyone despite his size and solid speed. There seems to be some question about his natural ball skills and route-running ability. We had Sutton projected as a defensive back, with his tall frame and good range. He also played some linebacker as well, but he has developed into an elite wide receiver. He was a big-play threat at wide receiver in high school, although not nearly as polished as he is now. Most wanted him as a defensive back, but his ball skills have transitioned well and his size, speed and hands make him one to watch in the draft even with his stock dropping.
MORE SMU: TheHillTopics.com
*****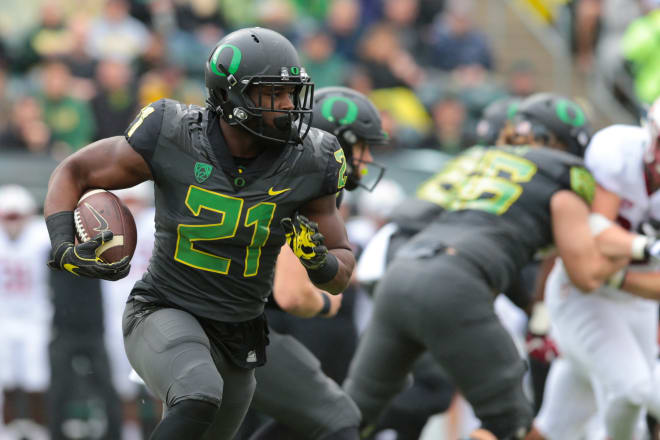 Recruiting: In the summer before his senior season, Freeman committed to Oregon over Alabama, USC, Florida and many others. The Trojans were considered the main competition.

Buzz: Freeman was solid pretty much across the board in testing numbers at the combine in the 40-yard dash, three-cone drill and 20-yard shuttle. Only 17 reps on the bench press was low. At his pro day, Freeman did not do any testing and just did some on-field work.
Farrell's Take: The question about Freeman, fair or unfair, does he have too many miles on his legs? That has led him to drop on some boards and into round two or three at the earliest. We knew Freeman was good as a top 60 prospect with great size, but we didn't know he'd fit so well into the speedy offense of Oregon, where smaller, slashing backs tend to get the attention. He has increased his quickness in college and he's tough to bring down the way he was out of high school. Even with a big year in 2017, he's not being considered with others talked about at the end of round one.

*****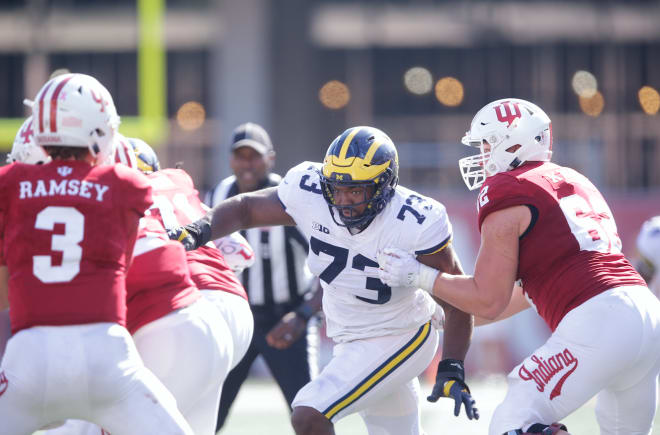 Recruiting: Hurst called a potential Michigan offer a "dream come true," and when it came in the summer before his senior season it was clear the Wolverines were the leader. Boston College, Michigan State, Nebraska and Ohio State were also involved.

Buzz: Hurst was diagnosed with a heart condition at the combine and did not participate in drills. After being evaluated by doctors at Michigan and Harvard, Hurst was cleared to return to football activities. At his pro day, he clocked a 4.97-second 40-yard dash and also impressed in the vertical but was average in the other testing drills.
Farrell's Take: The medical questions have likely dropped him out of round one, a place many felt he'd be a lock for prior to the questions about his heart condition. I've said it over and over again, I thought he overshot his skill level by choosing Michigan but he proved me wrong. I still think he's the best pass rushing defensive tackle in the draft and his high three-star ranking out of high school wasn't horrible. But he has certainly played better than that later in his career.

*****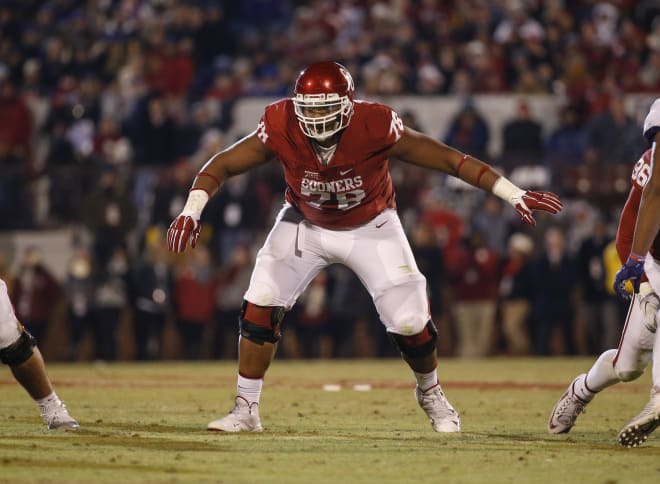 Recruiting: Initially a Tennessee commitment, Brown surprisingly flipped to Oklahoma on National Signing Day. He had never taken an official visit to Norman.

Buzz: The Oklahoma offensive lineman finished last at the combine in the 40-yard dash, broad jump, vertical jump and 20-yard shuttle. At 6-foot-8 and 345 pounds, Brown also had only 14 bench press reps. At Oklahoma's pro day, Brown improved on basically all of his numbers and had 18 bench press reps.
Farrell's Take: This has been the Brown we saw out of high school, an out-of-shape kid who didn't have a very good work ethic. Yes he improved his numbers at pro day, but it isn't enough to push him back near a top pick. It's very surprising because he has been so good on the field and certainly didn't look like he had conditioning issues. He really killed any chance of being a first-rounder and it will be interesting to see how far he falls. Conditioning question marks is why we had him as a three-star out of high school.

*****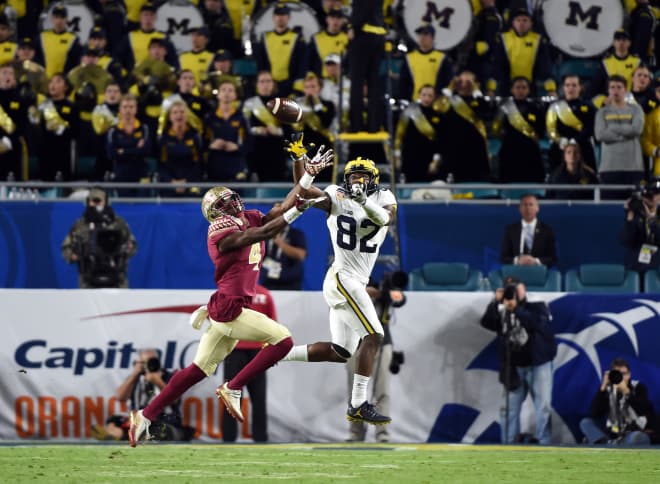 Recruiting: McFadden played a little game during his commitment ceremony. First, the five-star picked up a Florida State hat, only to put that down and pick up a Georgia hat. He then discarded that one and chose Florida State.

Buzz: McFadden had a difficult time during position drills at the combine and former Florida State star Deion Sanders said on the NFL Network that McFadden could be a better safety than corner in the league. That's not a ringing endorsement. His 4.67-second 40-yard dash was not great, either. According to reports, McFadden looked similar during Florida State's pro day although his 40 was slightly improved.
Farrell's Take: He's a big defensive back, so we knew he wouldn't run that well. But now the questions about whether he's a safety or a corner have risen again, as they did in high school. We debated that endlessly in our rankings and stuck with corner. He lived up to that his sophomore season, but last year he struggled badly. He's sliding in the draft in a big way.