NFL Draft: LBs with mid-round value
1. Dylan Moses, Alabama, third round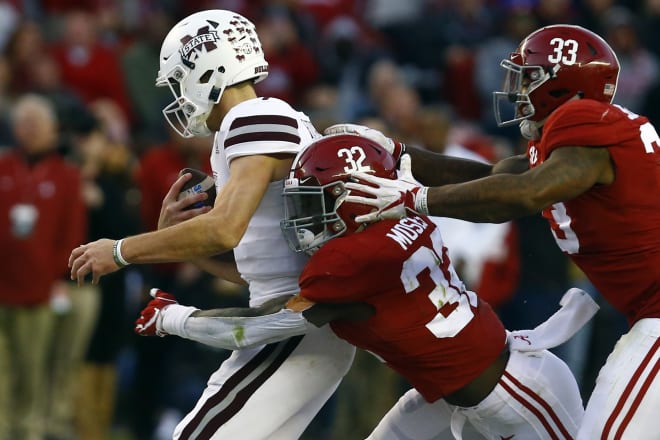 Dylan Moses was recruited as a middle school prospect as a running back and switched to linebacker near the end of high school and into college at Alabama. A knee injury knocked him out in 2019 but he was back to his 2018 form this past season. He's not a huge linebacker but he has excellent athleticism and won't last past round three.

*****
2. Chazz Surratt, North Carolina, round three
Chazz Surratt was a four star quarterback headed to UNC who switched to linebacker and showed off his excellent versatility. He was one of the few good players on a bad defense and his upside is excellent as he had more than 200 tackles over the last two years combined and he can rush the passer.

*****
3. Justin Hilliard, Ohio State, round four
Justin Hilliard was a Rivals100 prospect out of a great program in Ohio and a coveted recruit for Ohio State. He's been up and down in his college career and solid would best describe his career. Last year was his best season but he's never put up the numbers many expected. But he's the kind of player that can underwhelm in college and surprise in the pros because of his athletic ability.

*****
4. Cam McGrone, Michigan, round four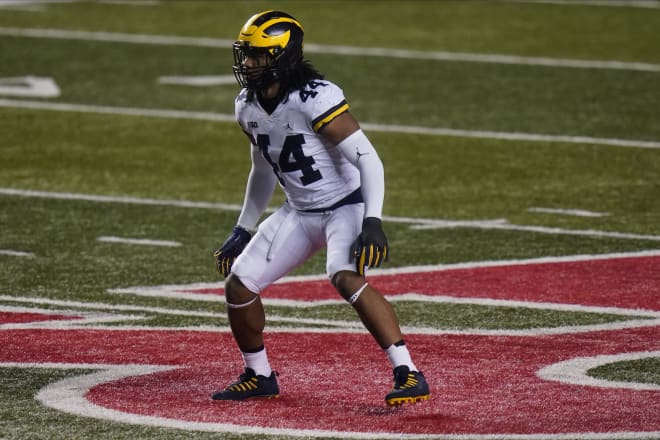 Cam McGrone was a Rivals250 linebacker coming out of high school who had a very solid 2018 season for Michigan and emerged as a leader but was down a bit in 2020's truncated season. Like Hilliard he has underachieved at times but he's more productive as a player overall. He's not long but he's an active tackler who can make plays in the backfield.

*****
5. Paddy Fisher, Northwestern, round five
Paddy Fisher was a low three-star out of Texas who emerged as one of the better defensive players for Northwestern over the last 20 years. He won't wow anyone with his athletic ability but his instincts are great and his worst season was 2019, and he still had 88 tackles. He's a pure leader and an excellent value at the end of the draft.