NFL Draft: Intriguing DT values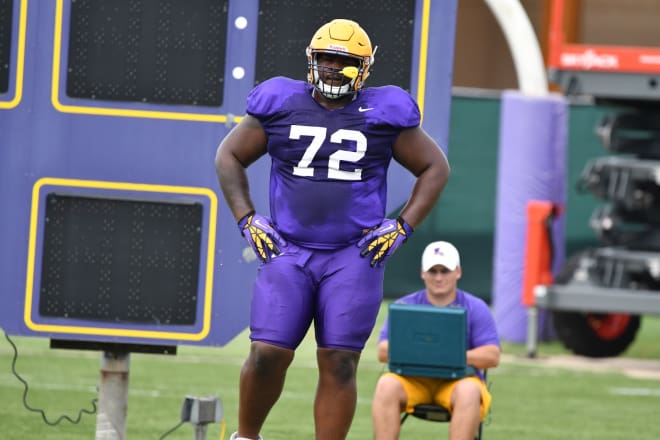 1. Tyler Shelvin, LSU, round three
Tyler Shelvin was a big bodied five star DT for LSU who was debated numerous times in rankings meetings. We worried about his weight and movement but figured he'd slim down a bit in college and he always had light feet. His career at LSU was below average based on expectations and opting out of 2020 didn't help him. However, he's a great fit in round three looking for a zero technique.

2. Marvin Wilson, Florida State, round three
Marvin Wilson was another five star in the 2017 who committed to Florida State and had a good career up until the 2020 season. He decision to return has hurt him and he's had some injury issues as well. Wilson always had a non stop motor and someone will be getting a hard worker who can play three or zero in round three or so.

3. Tedarrell Slaton, Florida, round four
Tedarrell Slaton was a massive offensive line prospect for us headed to Florida but he played along the defensive line for the Gators and had some big moments. He played in 45 games during his career and was consistent and durable and had his best games against UGA. He's another monster interior lineman who could be a zero tech for a team in round four or so.

4. Chauncey Golston, Iowa, round four
Chauncey Golston was a tall and angular defensive end out of high school but he grew into a solidstrongside end at Iowa. He pops off the tape at times when scouting teammate Daviyon Nixon and I have him
here with the defensive tackles because he could play inside as well with his big frame. He's not a pure edge and does great work against the run and someone will take him mid draft. In the right scheme he could be very good.


5. Carlo Kemp. Michigan, round five
Carlo Kemp was a big end out of high school when he chose Michigan but we had him as a weakside guy because of his ability to play an outside tech and dip his shoulder so well. He had a very good year in 2019 and watching the tape of that season makes me think he can be a mid round steal.