NFL Draft: Five potential late-round steals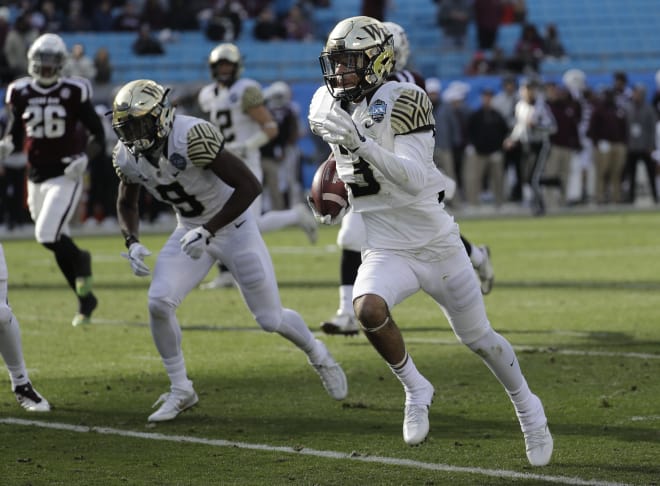 Recruiting: A two-star in high school, Bates took official visits to Wake Forest and Toledo before committing to the Demon Deacons a few days prior to signing day. Iowa and Indiana also offered.
Buzz: Across the board, Bates posted impressive numbers at the NFL Scouting Combine including running the 40-yard dash in 4.5 seconds. Bates had a strong pro day as well and is now being talked about as a second-round pick.
Farrell's take: The second or third rounds aren't really "later" in the draft but he deserves the notice. A former two-star who was not recruited heavily at all, Bates had good size and the frame to grow into a linebacker but speed was a bit of a question mark.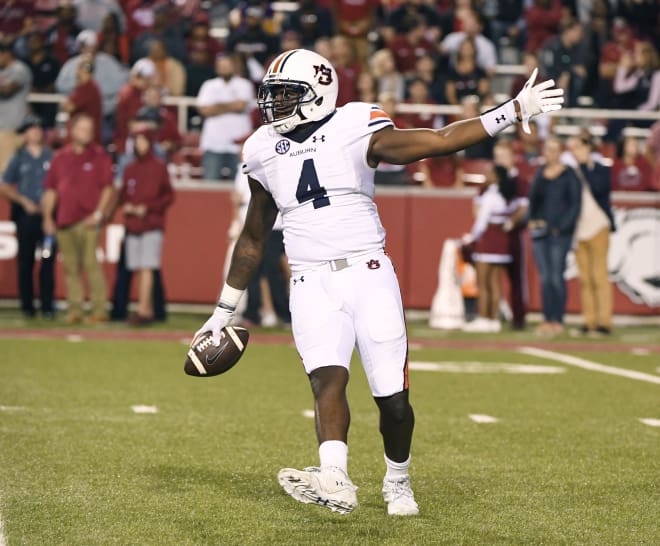 Recruiting: A four-star linebacker in high school, Holland committed to Auburn over Florida on National Signing Day. Ole Miss and UCLA were also being considered.
Buzz: Holland tried to lighten up to run the 40 at the combine but still posted a pedestrian time of 4.79 seconds. He decided against doing the bench press at the combine and his pro day. Holland said after his pro day that he's a football player and called the workout the "shorts and pants Olympics."
Farrell's take: Holland will be a mid-round pick but as an edge rusher he could be a steal. Arguably the best edge rusher in college football last season, we liked those skills out of high school as well. He was a talented and aggressive prospect out of Jacksonville as a high school player who had good size and the potential to play with his hand in the dirt or standing up. He was a big hitter, was very cocky, knew how talented he was and made a ton of tackles in space. We had some questions regarding his attitude and how he'd adjust to college, and the NFL has some questions as well, but the talent is unquestioned.
Recruiting: Unranked coming out of high school, Miller joined Memphis as a walk-on. He was a football and track standout at Memphis Christian Brothers.
Buzz: Miller did not compete in on-field drills at the combine because of a foot fracture. He had 22 bench press reps. At his pro day he ran a sub 4.5-second 40-yard dash and jumped 39 inches.
Farrell's take: Miller wasn't on anyone's radar as he walked on at Memphis and the only time we saw him was at Vanderbilt's summer camp in 2012. Now he's emerged as one of the best wide receivers in the country. And this is only the beginning as he will be an amazing NFL receiver as well if he stays healthy. He's going to be a mid-rounder but he could be a first-round talent and have that kind of career in the NFL.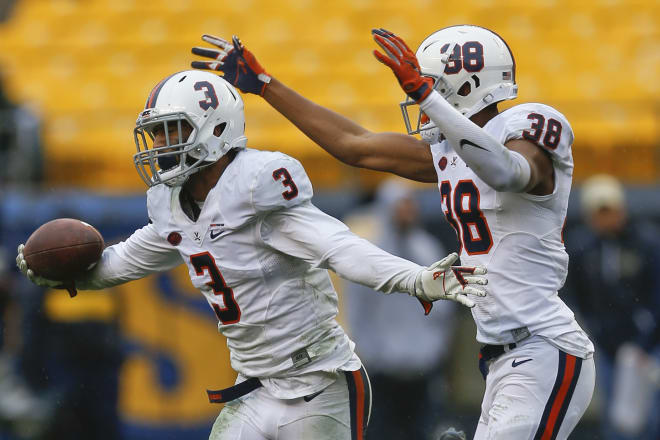 Recruiting: In February of his junior season, the top-ranked safety and five-star prospect chose Virginia over nine other finalists.
Buzz: Blanding ran 4.63 seconds in the 40-yard dash, measured at 31.5 inches on the vertical jump and 122 inches in the broad jump at the combine. Consistency and putting up big numbers has never been an issue for Blanding, who has been questioned about his speed in the past.
Farrell's take: I always liked Blanding a lot as a hard-hitting safety, but the more I saw him in high school I became enamored with his ball skills, smooth coverage ability and underrated offensive potential. We projected him as a safety, but he reminded me of Keenan Allen a bit, a kid who could play offense if he wanted. Unlike Allen, Blanding stayed on defense and was my "can't miss" prospect of the class of 2014. He hasn't disappointed, although he is under the radar at Virginia and it could land him in the middle rounds. He doesn't test off the charts and that hurts him as well, but watch out for a long NFL career.

Recruiting: Long considered a favorite, Florida State landed Tate's commitment in August of his senior year during a short ceremony at his school. Clemson, Georgia, Ohio State and others were involved.
Buzz: Tate is a big-bodied receiver but his 4.68-second 40 at the combine was not fantastic. Tate had a strong showing at his pro day during on-field drills but his 40 remained in the same range.
Farrell's take: A huge four-star receiver out of high school, he was never a burner but he was always strong, had solid hands and was a red zone threat. His 40 time hurts him and he will land at the end of the draft, but I have a feeling about him as a guy who could carve out a nice NFL career.