Late Signing Period: Four programs to watch
While the majority of top players signed in December there are still many significant storylines heading into Wednesday's National Signing Day. Here is a look at four programs we're watching most.
MARYLAND
The Maryland class currently has 24 commits and is ranked No. 49 overall in the 2023 team rankings. The number of players signed and recruits with potential upside are both commendable, but at the same time a strong finish would take an average Terrapin class to one with a number of coveted players should the late signing day go in their favor.
There are three players in particular who could make this class special in four-stars Michael and Andrew Harris and five-star Nyckoles Harbor. The Harris brothers seem to be down to Maryland, Arkansas and UCF and are likely a packaged deal. Should they choose Maryland, it would be a serious bump to a class that is only a couple of big-name players away from being special.
The Maryland staff will face tough competition for Harbor, but it has made the world-class athlete a priority and his proximity to campus both work in the Terrapins' favor. Oregon, Michigan and South Carolina will all be major players here, but Maryland would be the team to gain the most if he was to choose the home-state program. Harbour's commitment alone brings a ton of intrigue to an otherwise slow late signing day.
*****
COLORADO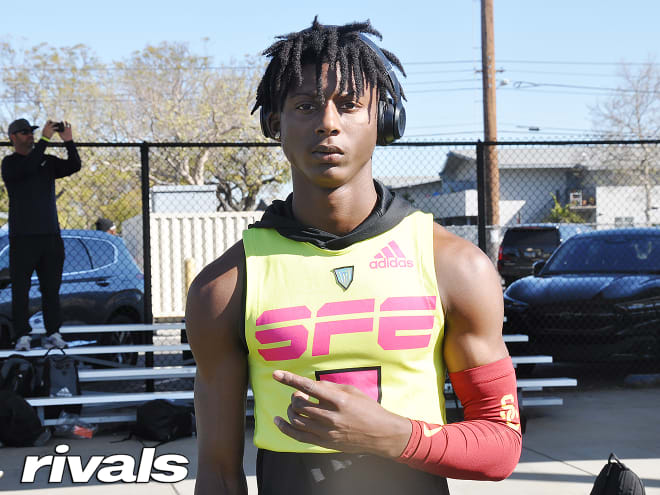 One of the biggest wildcards in the entire 2023 recruiting cycle has been the recruitment of Cormani McClain. He surprised the college football world when originally announcing Miami as his program of choice, but went on to shock the recruiting world when he was a no-show for his signing day ceremony and ultimately chose to keep his recruitment open. The pairing of Deion Sanders and McClain at Colorado almost seems too perfect to pass up, but until McClain signs on the dotted line, you never know where this recruitment could go. I fully expect the five-star defensive back to sign with the Buffaloes, but there is enough suspense here to make the late signing day interesting.
William James is another defensive back prospect the Buffaloes are in on, and although he lacks star power, one must respect his offer list and the fact that one of the games greatest defensive backs of all-time is in pursuit of his talents. The Alabama native is down to Mississippi State, Indiana and Colorado. Should Boulder be the destination, the Colorado fans have to be excited about the future of their secondary.
*****
GEORGIA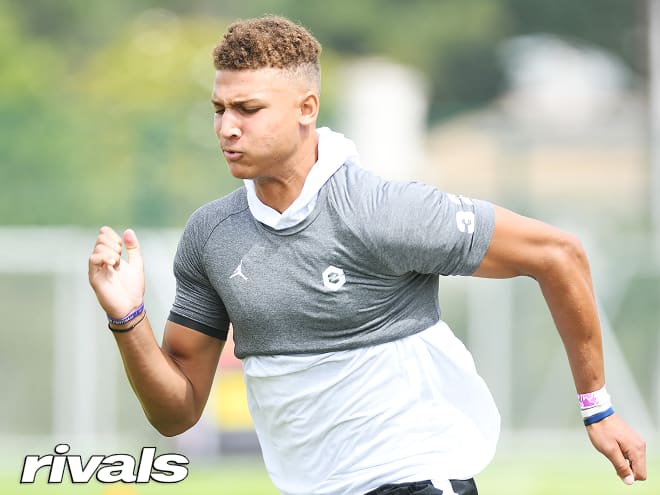 The defending national champions are currently ranked No. 2 overall in the recruiting rankings and no one recruit is going to make or break this recruiting class. But the fact that they still have a chance to land the top uncommitted player in the 2023 recruiting cycle brings plenty of excitement to a late signing period that has grown to lack a lot of luster.
Should Duce Robinson sign with the Bulldogs it is just further proof that this is a dynasty in the making and they are on the verge of becoming the new "Tight End U". USC and Major League Baseball are the others to watch here as each have an equal chance of landing the spectacular athlete from Arizona. There is also a chance that Robinson chooses to wait on his decision with the baseball draft looming and forgoing college altogether being a legit possibility.
The other recruit of intrigue here also happens to be a top tight end in four-star Walker Lyons. The one-time Stanford pledge is a difference maker at the position and his decision could ultimately come down to Robinson's destination or a decision to reclassify and go on a mission for his church. Either way there is enough excitement about the possibility of landing either of these special players for Georgia fans to stay dialed in during the late period.
*****
USC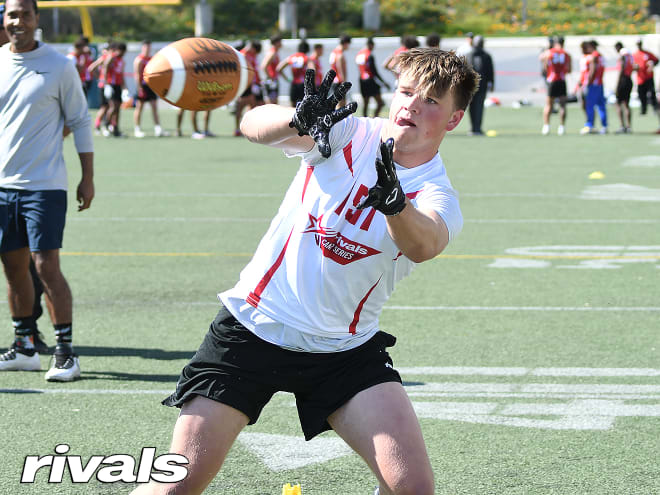 Like Georgia, the late period is one to watch for USC due to the duo of special tight ends in Robinson and Lyons. Georgia and the Trojans have both jockeyed hard and put themselves in great position to land one or both of the difference makers at tight end. While I doubt both Lyons and Robinson end up playing for the same program, it will definitely be something to watch come Wednesday's late signing day.
The other player of intrigue here is four-star defensive back Rodrick Pleasant. The competition will be stiff for the impressive athlete out of California with the Trojans along with Oregon, UCLA, Cal and Boston College all being legit contenders for his signature. I like the Trojans' chances here and Pleasant would be a much-needed addition to a team that is missing a couple of key players on defense in order for it to become a legit contender for a national championship. Only time will tell if Lincoln Riley can pull at least one of these great players left on the board.