Farrell 50: Nos. 16-20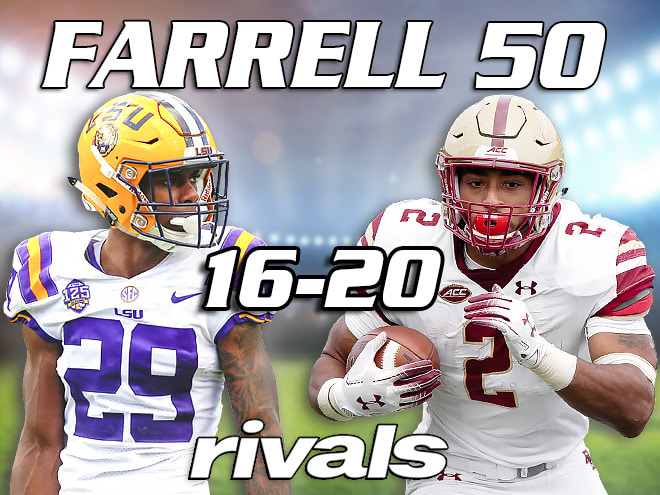 Mark Pszonak contributed to this report.
It's that time of year again, time for the updated Farrell 50, the top 50 players in college football. Today we look at Nos. 16-20, led by two guys named Williams.
FARRELL 50 COUNTDOWN: Nos. 21-25 | 26-30 | 31-35 | 36-40 | 41-45 | 46-50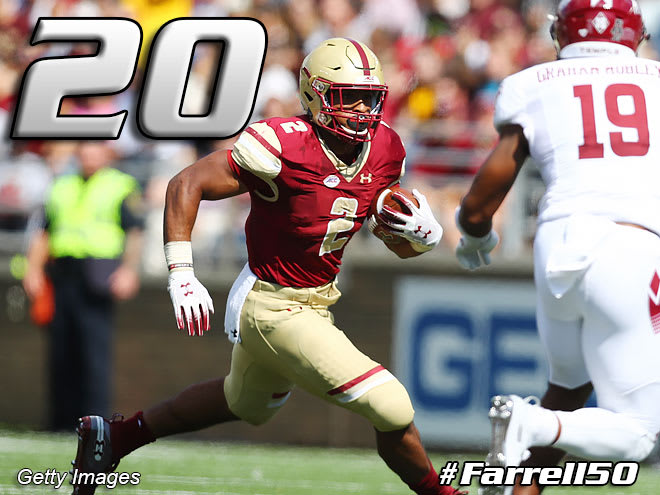 The skinny: Dillon initially committed to Michigan during the spring after his junior season, but then flipped to Boston College in December. While he has missed a couple of games due to an injury, when healthy Dillon has once again dominated the opposition. Rushing for 652 yards and six touchdowns, while also adding a receiving touchdown, Dillon should easily add another 1,000-yard season to his resume this fall.

Farrell's take: Dillon was a big kid with solid speed and nifty feet that we liked, but I didn't think he was as quick as he showed at the college level or as evasive. He was a workhorse for Boston College last season, and has shown vision and footwork. His ability to run with power and always fall forward for extra yards have been impressive as well. He looks a bit like a young Derrick Henry. Injuries have limited his time a bit this season but not his overall value.
The skinny: Jones committed to Ohio State over Notre Dame and Michigan during the summer before his senior season. A great deal was expected from Jones this fall, and he has not disappointed. Totaling 23 tackles, nine tackles for a loss, 5.5 sacks, two fumble recoveries, one forced fumble and one interception, Jones has been a leader for the Buckeyes' defense this fall.
Farrell's take: A strongside defensive end in our 2015 rankings, Jones has grown into one of the most athletic and explosive defensive tackles in the country. He blew out his knee playing hoops before his freshman year, which led to questions about how effective he'd be coming back, but he's been a monster ever since. He's always been at his best using speed and quickness off the snap and that's one of the traits everyone likes.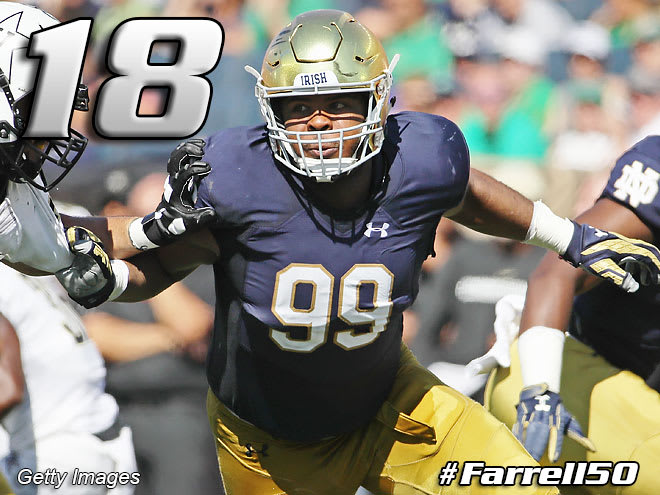 Recruiting: Tillery committed to Notre Dame during an unofficial visit to South Bend. After his commitment he left his options open, with LSU pushing the Irish the hardest. However, at the end Tillery stuck with original commitment on National Signing Day. The improved Irish defense has been anchored by Tillery on the interior of the defensive line. Now with 20 tackles, 6.5 tackles for a loss, six sacks and two forced fumbles, he gives the Irish a dominating presence on their defensive front.

Farrell's take: Tillery worked out everywhere as an offensive lineman but we still projected him as a defensive tackle despite his height. It's not easy for such a tall player to play with such natural leverage but Tillery has done so and lived up to his ranking. He's been dominant at times and is pushing up the ranks at a position that is beyond loaded this season.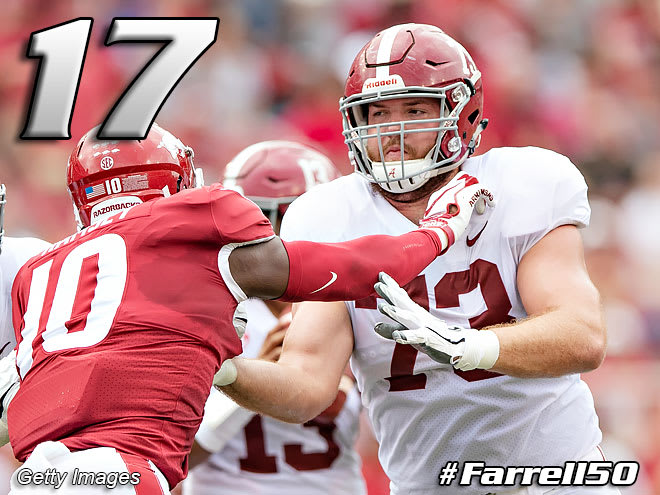 The skinny: Williams played his high school football in California, but he actually grew up in SEC country, which is why Alabama became an immediate player for him. After the Crimson Tide offered in March and he took a visit to Tuscaloosa, he committed in early April. Williams, who has been an integral part of Alabama's offensive line since his true freshman season, is playing his best football to date this fall, both as a run blocker and protecting Tua Tagovailoa.

Farrell's take: Williams was the rare five-star prospect who didn't attend camps, didn't care about all-star games and just dominated on the football field with pads and a helmet on. We saw him in game action but never got to see him go against the elite defensive linemen in the country at any events. But it didn't matter to us, because he was so good in person and on film, and he had that throwback, nasty attitude of the greats of yesteryear. Williams just wanted to destroy the player in front of him and help his team win. He didn't care about gear, free trips or rankings. He's clearly showing our faith in his film was warranted.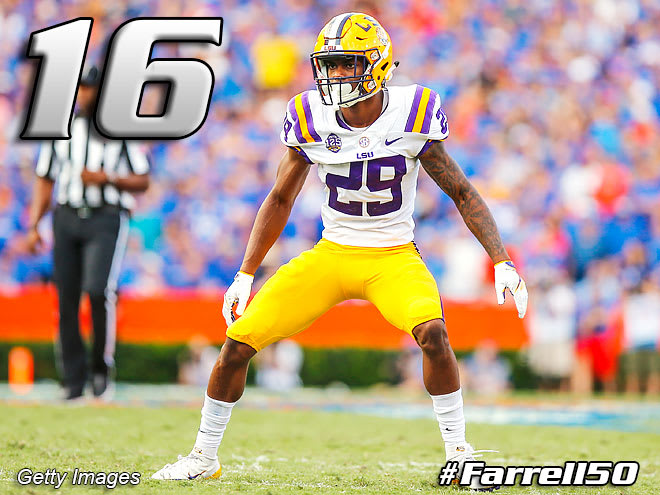 The skinny: There was limited suspense in Williams' process as he took numerous unofficial visits to LSU before committing to the Tigers. After redshirting in 2016, Williams quickly established himself as one of the top redshirt freshmen in the country in 2017. This season, as more teams throw away from him, he continues to excel with 23 tackles, two interceptions and four pass breakups for the continuously improving Tigers' defense.

Farrell's take: A high three-star out of high school, Williams was tall and long enough but needed to fill out and become more physical. However, he always had excellent ball skills and instincts. Williams was a willing tackler and always aggressive so we knew he'd have a chance at success with some time, but we were still worried about the overall balance of his game as a defender and tackler. Many schools tried to get him and his brother, Rodarius Williams, as a package deal but Greedy stayed home at LSU while Rodarius went off to Oklahoma State when the Tigers never offered.