Farrell 50: Nos. 26-30
Mark Pszonak contributed to this report.
It's that time of year again, time for the updated Farrell 50, the top 50 players in college football. Today we look at Nos. 26-30 led by a couple of big-time quarterbacks.
FARRELL 50 COUNTDOWN: Nos. 31-35 | 36-40 | 41-45 | 46-50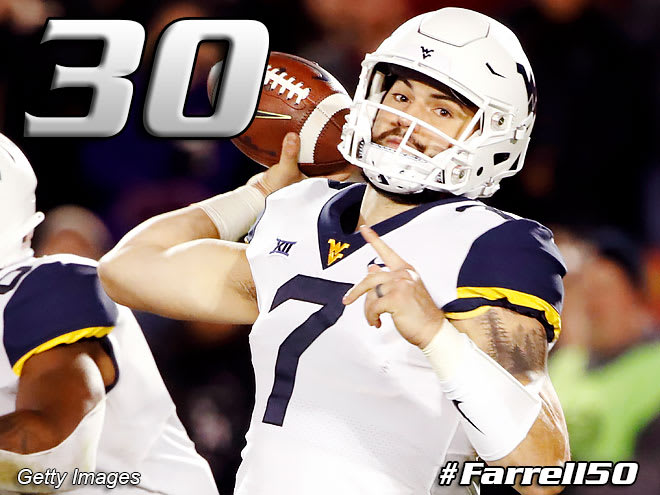 The skinny: Grier initially signed with and played for Florida, where he showed a great deal of promise during the 2015 season before a failed drug test led to a season-long suspension and eventually his transfer to West Virginia. Grier put up big numbers with the Mountaineers during his first season in Morgantown and is following that up with doing more of the same. Currently with 1,919 yards and 22 touchdowns, he engineers a potent West Virginia passing attack.
Farrell's take: Grier was always a talented kid despite being a bit thin coming out of high school and we had him very highly ranked. His route to stardom has been an interesting one but he is putting up monster numbers once again for West Virginia this season. I always liked his ability to extend the play although his mechanics have always needed some work and I have never been a fan of his arm strength. But he's had such a good year that he hasn't come close to hurting himself when it comes to his standing in college football.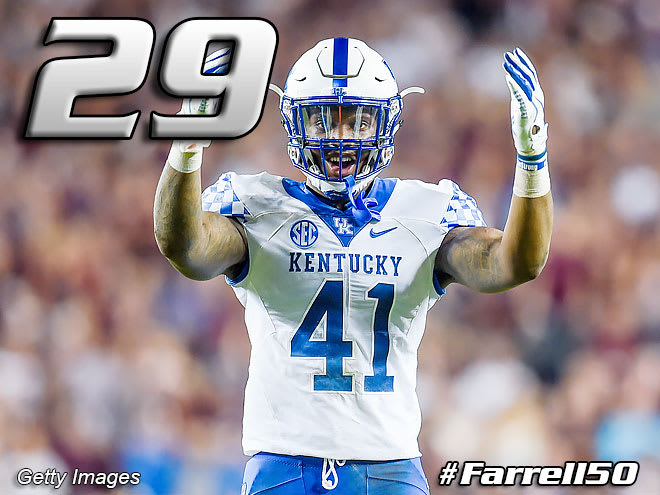 The skinny: Allen never saw his recruiting process take off, so during his official visit to Kentucky in January, which was the only school to offer him, he committed to the Wildcats. In Lexington, Allen has quietly become one of the more dominant outside linebackers in the country. Coming off a big 2017 season, Allen has taken it to a higher level this fall with 37 tackles, 10.5 tackles for a loss, six sacks, two forced fumbles and three pass breakups for the surprising Wildcats.
Farrell's take: Allen was a low three-star out of high school, a big linebacker who we had some concerns about when it came to lateral movement and what position he would end up playing. He's turned into a tackling machine who can also blitz and get after the passer. His ability to cover in space as well as rush off the edge is beyond impressive.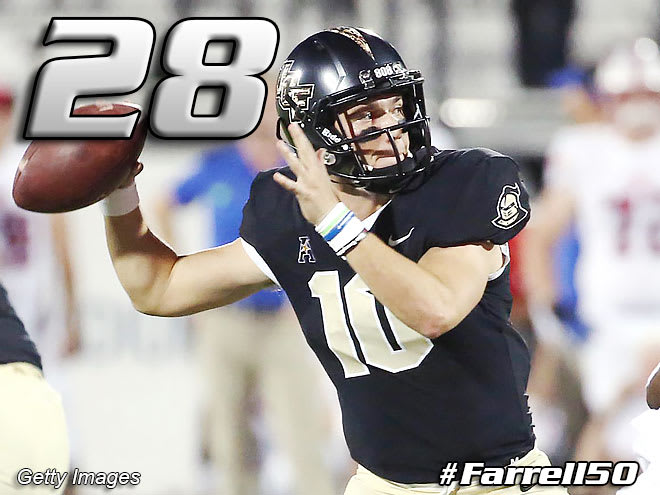 The skinny: A Hawaii native, Milton initially committed to the Warriors, but when Scott Frost became the coach at UCF everything quickly changed. Frost was aware of Milton from his days at Oregon, so after he offered Milton and got the quarterback on campus for an official visit in January, the flip to the Golden Knights happened soon after. Milton had a huge 2017 season while leading UCF to an undefeated season. Now he has the Golden Knights undefeated once again while passing for 1,797 yards, 16 touchdowns and four interceptions, plus rushing for 204 yards and six touchdowns.
Farrell's take: Milton was a low three-star coming out of high school, mainly due to his lack of size and an average arm. However, his instincts, leadership and mental makeup couldn't be evaluated, and he's been awesome in college.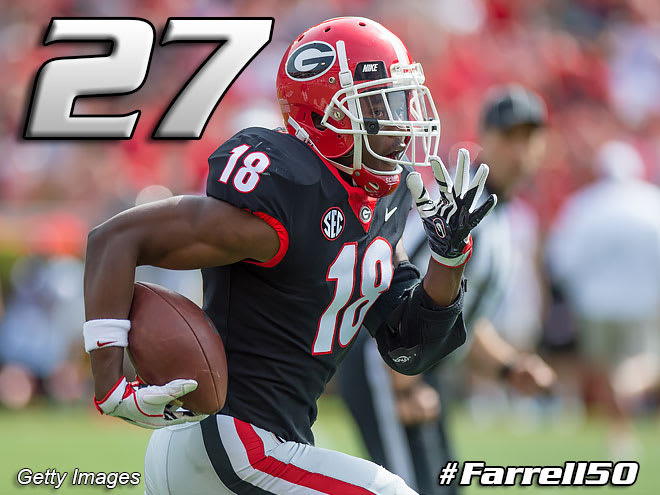 The skinny: Baker's recruiting process really took of during the late spring after his junior season, with offers from Georgia, Clemson, Tennessee and Kentucky coming in. However, he decided not to stretch out his process by making a commitment to the Bulldogs in June. Baker showed his true potential last season and has continued to improve his game in 2018 with 25 tackles, two interceptions, one forced fumble and eight pass breakups for the Bulldogs.
Farrell's take: Baker was a skinny cornerback with solid skills coming out of high school, but was a three-star prospect because of questions about his strength. He could run with anyone but he wasn't very strong in run support and could get pushed around a bit. He had a good showing at the U.S. Army All-American Bowl and raised his stock a bit, but we still saw him as a project. However, he has developed into the best defensive back prospect for the 2019 NFL Draft so far and has lived up to the hype this season.

The skinny: Winovich trimmed his list of favorites to Michigan, Ohio State and Pittsburgh before committing to the Wolverines in early June. Other players in Michigan's impressive stacked defensive unit may get more attention, but Winovich continues to be one of the leaders while consistently producing. With Rashan Gary on the other side, Winovich has totaled 33 tackles, 9.5 tackles for a loss and three sacks for the Wolverines.
Farrell's take: Winovich earned his fourth star late in the process and we had him ranked as a big, physical outside linebacker who had a chance to move down to defensive end and that's exactly what happened. He always played well off of contact while struggling a bit in coverage in space so the move to end has been a natural transition. He has a great motor and is easily one of the most explosive players in the country.