Fact or Fiction: Micah Hudson is the No. 1 WR in the 2024 class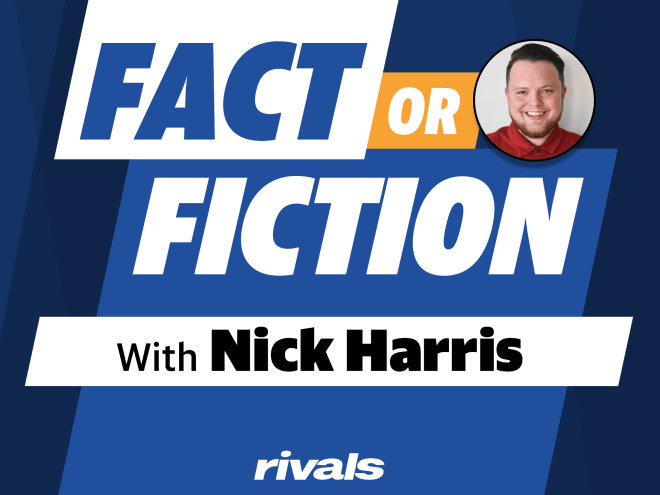 1. Micah Hudson is the No. 1 WR in the 2024 class.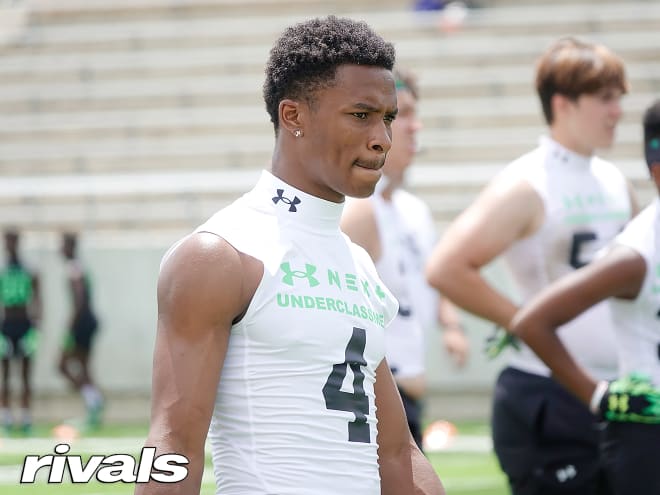 Harris' take: FICTION. While Micah Hudson has the highest upside of any receiver in the 2024 class, Ryan Wingo has made consistent strong statements to have his name at the top going into the summer. Wingo's verified speed from this spring (10.55 100m time) paired with his big sophomore season give him more context, and that context has proven to be elite. Hudson will get his chance this season, though, when Lake Belton officially joins the UIL, Texas' high school version of the NCAA, to compete against solid competition. I see Hudson entering the season comfortably as a top 10 prospect in the country and the No. 2 receiver in the land.
Patterson's take: FACT. Hudson would have a compelling argument to be the top wide receiver in Texas for the 2023 class. He is an electric receiver that runs polished routes and is absolutely dangerous after the catch. Hudson features a well-rounded game out wide that points to him making a sizable impact as soon as he steps foot on a college campus. The potential five-star is set to make his first visit to Texas this weekend, potentially allowing the Longhorns to make a big early summer impression.
*****
2. After a big official visit weekend, Clemson leads for Harris Sewell.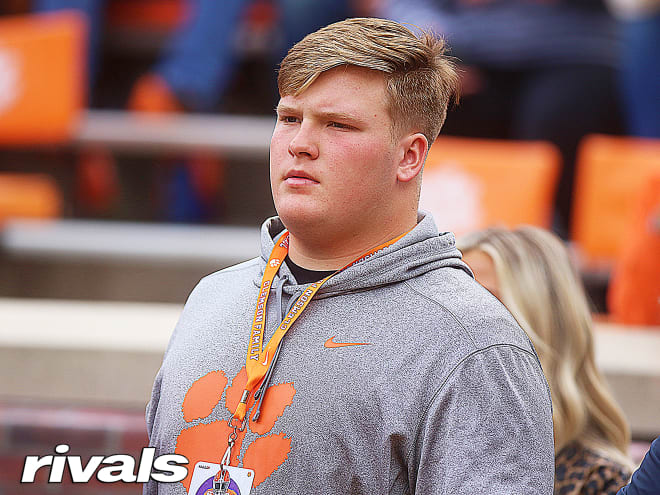 Harris' take: FACT. While Texas A&M awaits its chance this upcoming weekend on an official visit, Clemson has already made a huge impression coming off hosting four-star offensive lineman Harris Sewell this past weekend. The West Texas bruiser has connected with Dabo Swinney and the culture at Clemson, much like fellow Texan offensive lineman Ian Reed, who committed to the Tigers and canceled his remaining official visits after his official visit this past weekend. The Aggies will have their shot, but Clemson holds the edge going into the weekend.
Strelow's take: FACT. Sewell is on the books to begin an official visit to Texas A&M this weekend, and if you're still visiting other places odds are you're open to circumstances changing. But the culture at Clemson has resonated, to the point his official visit was his fourth trip to campus in the span of a year. Proximity could help the Aggies, and if he picks Texas A&M it won't be for the reasons that trigger Jimbo Fisher's defensive side. Yet with the Tigers landing a fellow Lone Star State lineman in Reed this past week, that makes it even easier for Sewell to look beyond distance and pull the trigger for Clemson once his due diligence is done.
SHARE YOUR THOUGHTS WITH CLEMSON FANS AT TIGERILLUSTRATED.COM
*****
3. Despite offering late in the game Oklahoma leads for four-star wide receiver Cole Adams.
Harris' take: FACT. While it took light years for Oklahoma to extend an offer to one of its top in-state talents, Cole Adams is still going through his due diligence and has looked past the Sooners' mistake, it seems. Alabama still remains heavily in the mix, but an earlier opportunity to hit the field in Norman could help the Sooners overcome the deficit.
McCuistion's take: FACT. Honestly, a few weeks ago I would have answered this differently as the Sooners seemed to be behind some other elite programs, notably Alabama. I think the case could be made that they still are, but it's pretty clear he's going to give the Sooners a long look and he has given them the benefit of the doubt in being behind some others in the timing of their offer. I guess I'd say I don't know that I believe they lead at this moment, but I think he's going to give them every chance to change that.