Fact or Fiction: Samson Okunlola is the No. 1 offensive tackle in 2023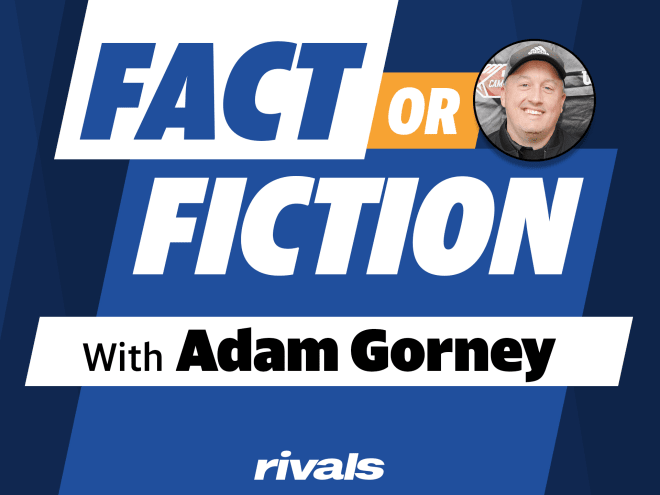 Rivals national recruiting director Adam Gorney along with national recruiting analysts Adam Friedman and Nick Harris, and Neal McCready of RebelGrove.com, tackle three topics and determine whether they believe each statement is FACT or FICTION.
1. Roman Rashada's commitment to Ole Miss greatly helps the Rebels in the pursuit of his high-profile quarterback brother Jaden Rashada.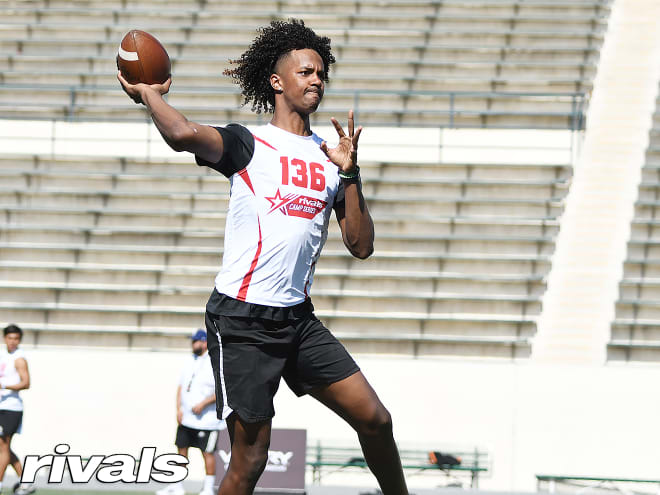 Gorney's take: FICTION. It's very important that Roman Rashada picked Ole Miss and it won't hurt the Rebels especially if Jaden Rashada's commitment goes further than expected. He likes Ole Miss, he likes Lane Kiffin and his offense, he likes what the Rebels did with Matt Corral. But I still think Florida leads here even after his brother's commitment to Ole Miss and everything that goes with that. If things last much longer or he delays his decision that could help the Rebels.
McCready's take: FICTION. It can't hurt. However, when I asked Roman Rashada about that, he said, "Ultimately, the answer to your question is no." Sure, he'd love to play with his little brother, and I'm sure Jalen shares that sentiment, but there's more to it than that. There's fit, of course. There's offensive style, sure. But let's be real; there's NIL. Can Ole Miss swim in the same NIL waters as Texas A&M, Florida, Miami and LSU? I don't know the answer to that, but I suspect that will be critical. A source close to Ole Miss said the Rebels are in a great spot for Jaden Rashada, adding Roman's presence on campus would be a big factor. Another source said Jaden Rashada knows the real money comes in the NFL, not via NIL, and he knows Lane Kiffin has been an excellent developer of quarterbacks during his career. So, does it help? Sure. Is it going to be the deciding factor? That's highly doubtful.
*****
2. By the end of the 2023 recruiting cycle, there will be more than four five-star quarterbacks in the class.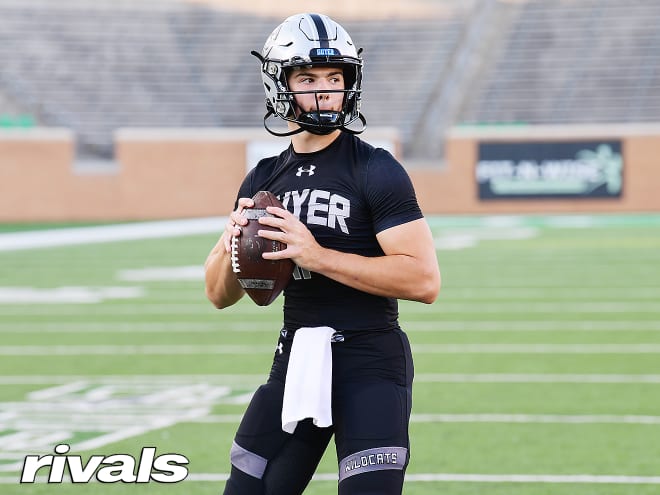 Gorney's take: FACT. This conversation starts with a discussion of not only very talented quarterbacks but a projection of who's going to be a highly-productive college quarterback and first-round NFL Draft pick, which is basically how the Rivals rankings work. Having five quarterbacks taken in the first round of the draft over the last few years has actually not been that uncommon and so while it's impossible to determine needs across the league there are definitely quarterbacks that have first-round potential. If I had to pick one quarterback that would join the five-star ranks right now it would be Clemson commit Christopher Vizzina because he reminds me a lot of Sam Darnold at the same stage.
Harris' take: FACT. The 2023 class is one of the deepest at the quarterback position in a while, as elite names continue to prove their value and fringe five-star prospects continue to develop. I see Arch Manning, Malachi Nelson, Dante Moore and Nico Iamaleava as the safe five-stars in the class, with Eli Holstein, Jackson Arnold, Jaden Rashada and Christopher Vizzina in the picture. At least one of those names will prove a higher value before the end of the cycle, and if I had to pick one, I would pick Jackson Arnold.
*****
3. After his dominant performances at multiple events this offseason, Samson Okunlola should be the No. 1 offensive tackle in the 2023 class.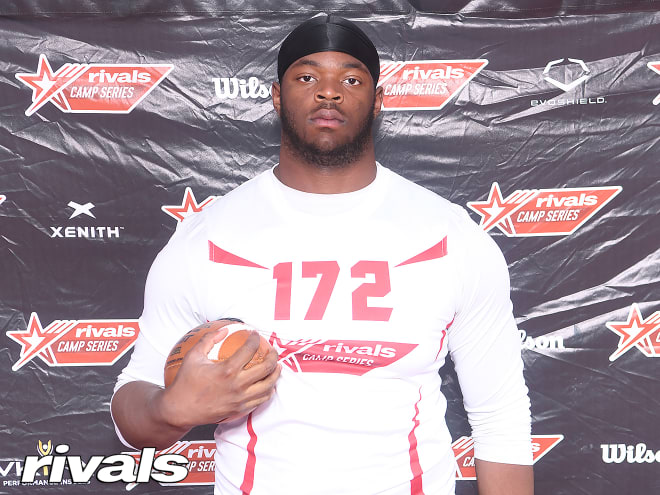 Gorney's take: FICTION. This is getting closer by the event honestly but I would still side with Kadyn Proctor although it's very close. Samson Okunola is a phenomenal talent and his upcoming bump to five-star status means we think he will have a dominant college career with the potential to be a first-round NFL Draft pick. But I would still give the edge to Proctor. He's massive, he can run and pass block, get to the second level and he has basically all the attributes to have a stellar college career and then be a first-round pick. Okunlola is now in the conversation but Proctor should still remain No. 1 at the position.
Friedman's take: FACT. Okunlola is an absolute beast and seems to have all the attributes of a No. 1 offensive tackle. He has the size, strength, technique and patience as a pass blocker to seize early playing time at the college level. As a run blocker, Okunlola drives his man off the ball using a combination of leverage, hand placement, lower body strength and foot quickness. From a technical standpoint, Okunlola won't have a steep learning curve and putting in the work with the strength and conditioning staff shouldn't be a big hurdle for him, either. Proctor is a massive athletic tackle and he should be an impact player at the college level too but I'm more confident in Okunlola at this point. Oregon got Okunlola on campus late last month for an unofficial visit and he's supposed to be taking official visits to Alabama, Miami and Michigan State this month.